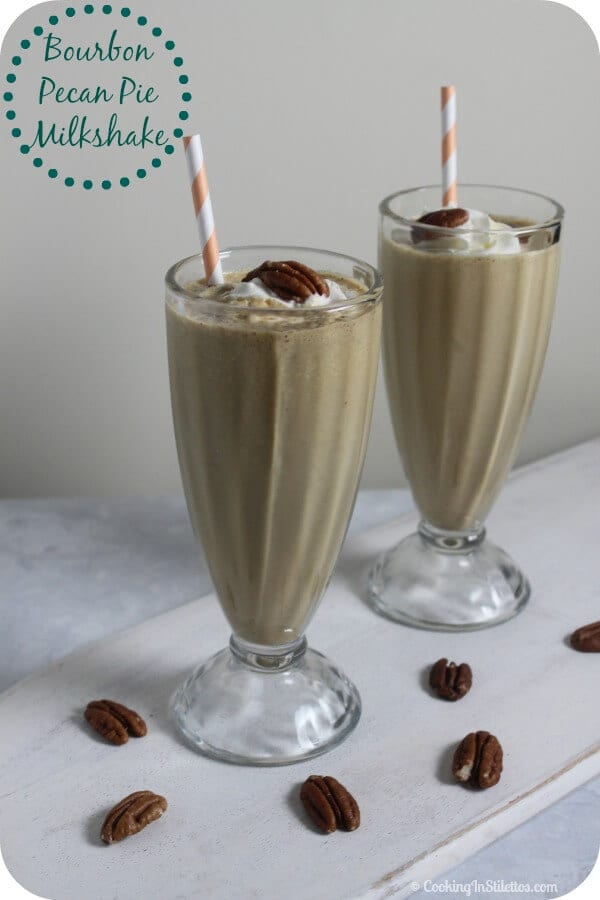 Boy do I have a sweet treat for y'all today…  just think – flavors of the holiday season, a touch of bourbon action and all in milkshake form.
Intrigued yet?
Recently, my gal Kim at Cravings of a Lunatic asked if anyone wanted to guest post for her while she was taking a "staycation".  However – the caveat was it had to be booze related.  Can I say my hand went up quicker than that a certain know-it-all smarty pants in my third grade class.  What can I say – she had me "Booze".   Those that know Kim know she doesn't really cocktail it up.  But, her awesome readers love a good drink or two so how could not share what I've been obsessed with since I saw it on an ep of the "Best Thing I Ever Made" – a Bourbon Pecan Pie Milkshake.
Yes – marinate on that a minute a bourbon. pecan. pie. milkshake.
You want one don't you – trust me when I tell you if there is one milkshake you have to make – it's THIS one.
On to the recipe:
Gather your ingredients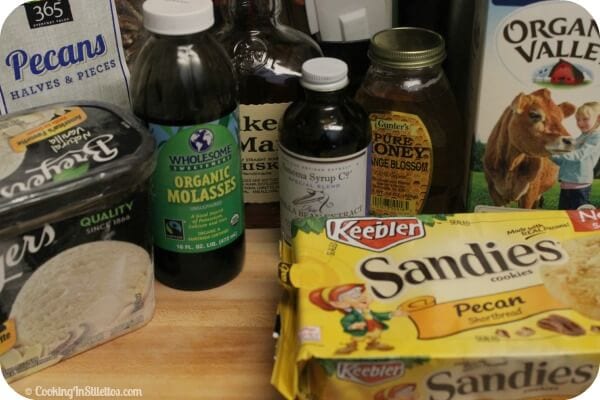 Let's get the pecans all toasty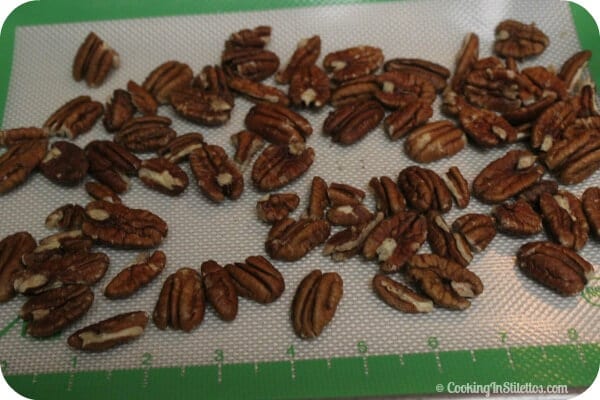 Whirl in the Vitamix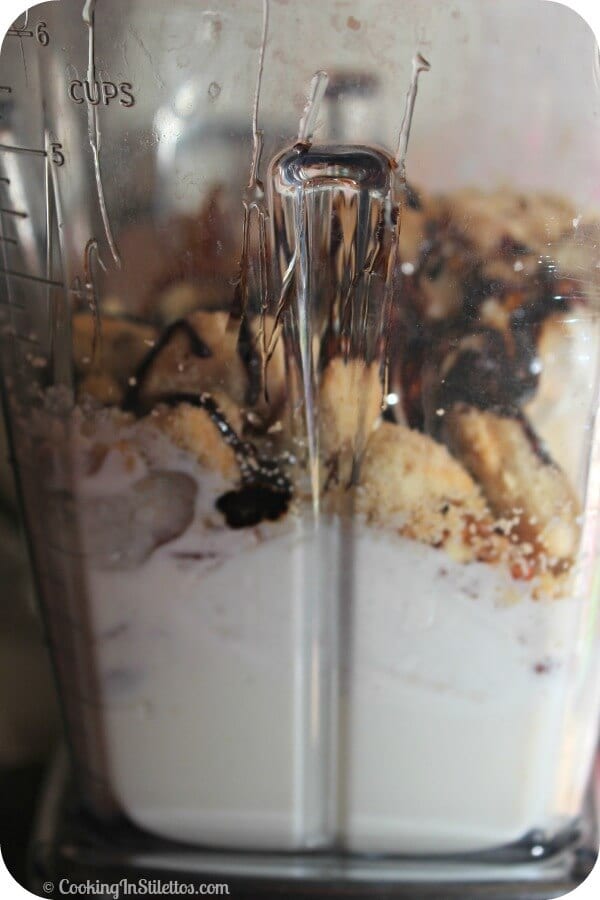 Now – don't you want to go whip up one for yourself?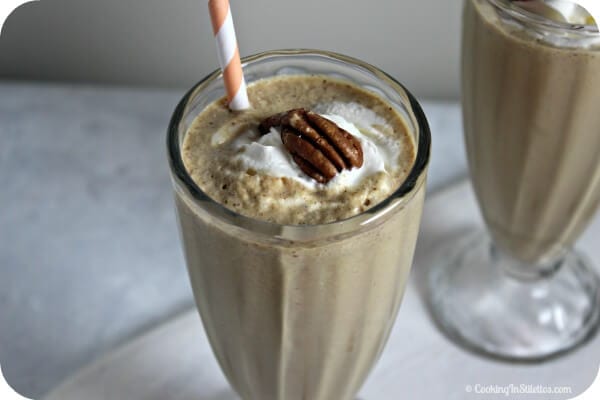 Head to Cravings of a Lunatic and grab the recipe!  Added bonus – she's running a killer giveaway – what are you waiting for – GO VISIT!
Many thanks to Kim for letting me play with her readers today – always a blast! xoxo