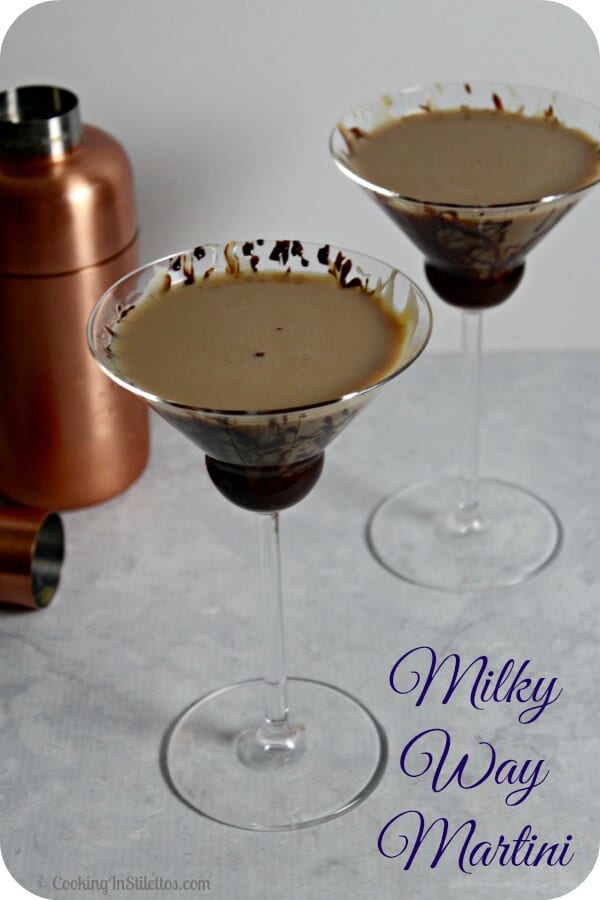 This week has been quite the start to the new year. So – to keep my mind off the day to day, I thankfully discovered a new blog to peruse and have been obsessed with her recipes and have so many bookmarked to play with. Yes – you guessed it – it's Blogger C.L.U.E. reveal day and boy do I have a blog that you are going to love – A Day In The Life On The Farm.

Let me tell you all about Wendy. She and her husband Frank are both retired police officers who left the city and decided to move to the country and enjoy life on the farm. She's got a menagerie of pups, chickens and even pigs and has a green thumb that has this gal wanting to learn how to not kill the plants. She's got some amazing recipes and when you start to read her site, you can't help but be inspired by her stories of her family, her adventures with her mom and her sense of culinary adventure. For a gal like moi who is terrified of all things bread and yeast – she's my Mr. Miyagi – I was so tempted to face that culinary fear this month.
This month's theme was something that brought the sparkle and while I was tempted to make her divine Cinnamon Applesauce Doughnuts and add a bit of glitter to the mix, I thought, there's one thing that makes any girl's eye's sparkle (besides diamonds, of course – or Louboutins in my case) and that's a really good cocktail. Add a bit of chocolate to the cocktail mix with a drizzle of caramel and all visions of red soles are out of my head and the only thing I can focus on is a divine Milky Way Martini.
Yes – you heard me correctly – a Milky Way Martini!
Now – I only made a small change. Knowing that I'm a total Kahlua aficionado, I added a bit more to the cocktail shaker. I also used some chocolate syrup that I whipped up earlier along with my favorite super simple caramel sauce to drizzle over the martini glasses for a bit of sweet "sparkle". A few shakes and these divine Milky Way Martinis were ready for sipping.
This is a cocktail you MUST make for your next soiree. It packs a slight wallop but it's definitely a cocktail to remember. And, with all that's been going on here in Philly, this was just the sparkle this gal needed. So thank you Wendy – to both you and Frank – for all that you have done to keep everyone safe, for a cocktail that is the perfect way to start the year and for proving this gal with so much culinary inspiration. I'm thankful that Blogger C.L.U.E. brought you across my path.
On to the recipe:
Gather your ingredients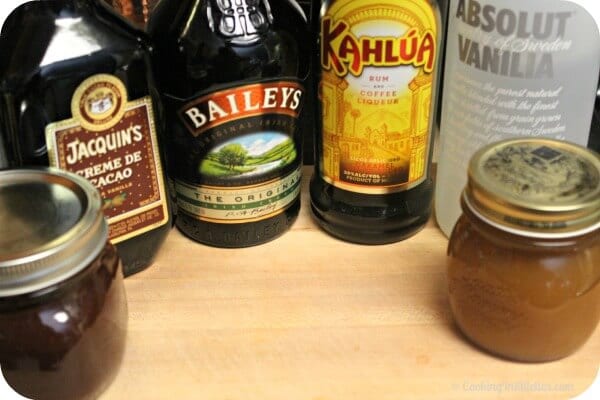 Time to drizzle a bit of caramel and chocolate – a little extra only adds to the flavor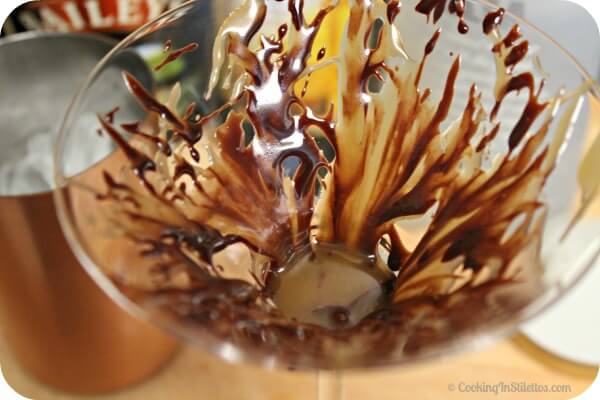 Let's shake shake shake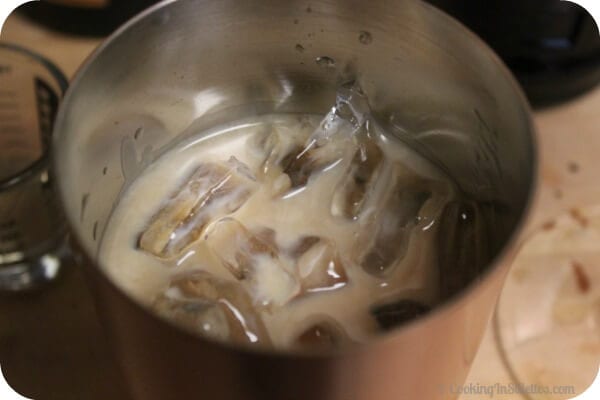 Look at this lovely – don't you want a sip?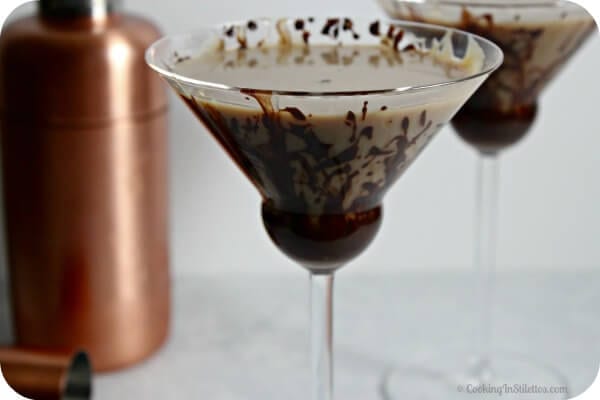 Ingredients
2 ounces of vanilla vodka
2 ounces of Baileys Irish Cream
2 ounces of Kahlua
2 ounces of Dark Creme de Cacao
Chocolate Syrup
Directions
Drizzle the martini glasses with a bit of the chocolate syrup and caramel sauce. Set in the refrigerator to chill for 15 minutes or so.
In a large cocktail shaker filled with ice, add the vanilla vodka, Bailey's Irish Cream, Kahlua, and Dark Creme de Cacao.
Shake for a few minutes until everything is mixed.
Pour into the chilled and garnished martini glasses.
Enjoy!
7.6.4
995
http://cookinginstilettos.com/milky-way-martini/
All images and content are © Cooking In Stilettos. Please do not republish without contacting us first. Thank you.
Let's see what the other fab bloggers in Blogger C.L.U.E. brought to this month's party:
Did you enjoy this post?
| | |
| --- | --- |
| Share the love | Get free updates |