It's the first Thursday of October and you know what that means, right?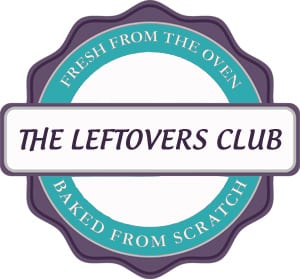 This month's Leftover Club assignment was a fun one. I've had this recipe in my "Must Make" folder for quite some time, but it was always one of those "I'll get to it – I'll get to it" and the recipe sits in the file and doesn't get any love. However, when I was paired up with the lovely Sandra of Meadows Cooks, after reading her blog for a bit and finding some healthy recipes of hers that I want to try and her quest to make some of the standard dishes that we all adore a bit healthier, I figured that I'd finally make this granola but with a bit of a fall spin. With the addition of some lovely dried fruit (apples, cherries & cranberries) and the warmth of apple pie spice – this Harvest Granola is one that I will be making time and time again. After I packed up the "leftovers", I decided that this weekend I was making a double batch – it is that good!
Sandra sent me these lovely apple cider caramels that are beyond divine and you can get the skinny on how she faced danger while making them here.
…