This is a sponsored post. As always, my opinions are my own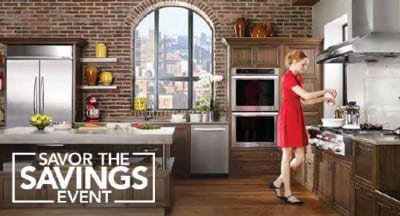 With the holiday season heading our way, I've been starting to think about changing a few things in my kitchen. Granted, my wishes for a double wall oven and an island with a cooktop is not an option at the moment but I have been thinking about seeing the ability to get a new fridge. My fridge is the typical apartment fridge but I need one that looks unassuming but packs quite a storage punch.
In addition to the day to day groceries, my fridge is stacked to the brim with not only the typical groceries, but certain flours that need to be kept cold, oils that can't go rancid and my freezer – well, let's just say I'm not a stranger to having frozen berries or almonds hit me on the head from time to time. While I'm on a mission to organize it, in reality, I'd love to get a stunning new refrigerator that fits into the space without a fuss….