This post is sponsored.  My opinion is my own.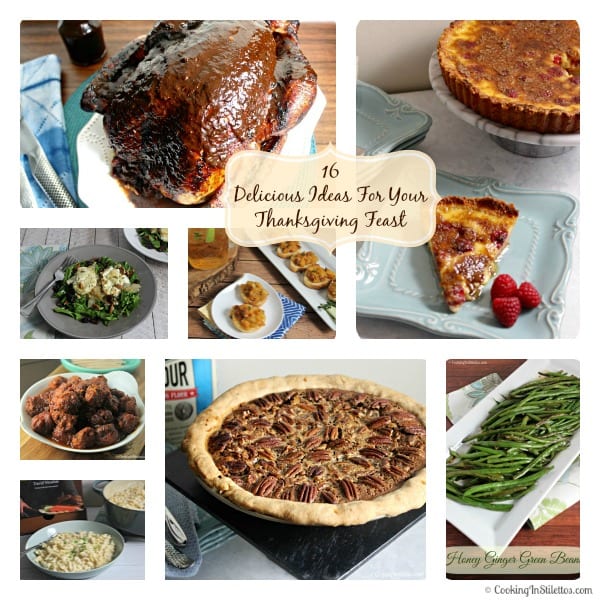 Can I tell you something?  For the past couple of weeks I have drawn a blank when it comes to planning my Thanksgiving Menu.  I normally am the type of gal that plans out my menu weeks in advance. By now I would have had the shopping lists organized, broken down by aisle and grocery store because, as y'all know, the best sales are at multiple stores (turkey at one, cranberries at another, etc.).  I start thinking about what needs to be made, plotting out the timeline so the day of I won't be a frazzled mess.
This year, between home and the 9to9, I've veered off course. I have Thanksgiving magazines and cookbooks full of recipe ideas and they aren't flagged or ready. I have favorite tried and true recipes that I make often but then I think "oh I made that last year" or "perhaps I should do this instead" and then shiny penny syndrome hits and I'm falling down the recipe rabbit hole. So, this weekend I'll be cramming for the holiday much like I would cram for an exam in college.  I've turned into the thing I try so hard not to be – a "Last Minute Nelly" and I'm so ashamed. Will dinner be delicious – sure, but I hate doing things last minute so I needed a bit of a stiletto kick.

Foodie came to my rescue when they asked us to compile some ideas that would be perfect for the Thanksgiving table. That gave me some time to go through some of my past tried and trues and gave me some inspiration on ideas for this year.  One thing that will be on my table – that Bourbon Pecan Pumpkin Pie and one of the sides will be some roasted cipollini onions, perhaps my honey glazed carrots and what would Thanksgiving be without a stovetop green bean casserole, right?
Here are 16 Delicious Ideas for Your Thanksgiving Feast to give you a bit of recipe inspiration.  From appetizers to dessert, these are some of my favorite tried and true recipes that will have your guests wanting seconds!
Check out 16 Delicious Ideas For Your Thanksgiving Feast

by Cooking In Stilettos at Foodie.com
Disclosure: Compensation was provided Foodie.com via MODE Media. The opinions expressed herein are those of the author and are not indicative of the opinions or positions of Foodie.com or MODE Media.