A delicious collection spotlighting some favorite recipes with fruit and our Delicious Dishes Recipe Party!

Welcome to the Delicious Dishes Recipe Party!
We have just one more week until Labor Day and the last wave of "back to school" bells are set to ring.  So many photos have been coming up in Facebook feeds of little ones ready to head back to school over the past month and I don't know where the summer has disappeared to.  At last week's recipe party, we continued on the back to school vibe sharing our favorite recipes for after school snacks.   Going through all of the links shared at last week's party, there was a plethora of fruit filled recipes so this week we are sharing our favorites as well as the most clicked recipes that you all loved at the Delicious Dishes Recipe Party.
If this is your first time, let me fill in you in on the scoop about this fabulous link party!
Delicious Dishes is a weekly link party where bloggers can share their most delicious recipes all while checking out the fabulous recipes that other bloggers are sharing.
Each week we will be featuring our favorite recipes from the week before and pinning them to our Delicious Dishes Pinterest board. Make sure to follow us there!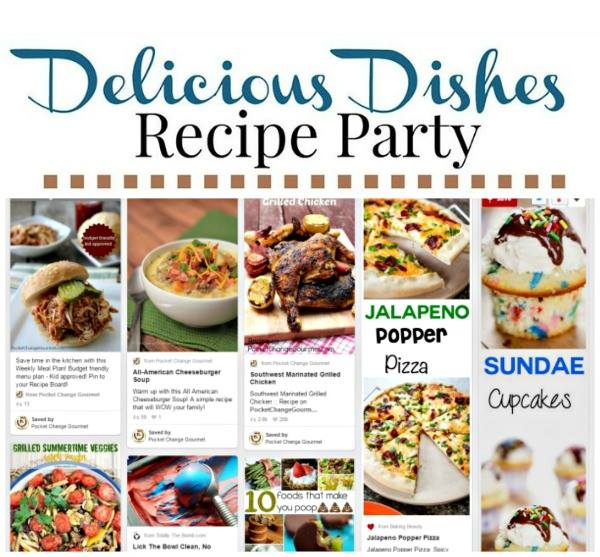 So – we hope you have fun with our party – we know we will!…