Every time a holiday comes near, I can't help but think of my Bampa's "Chocolate Pudding Pie".  He always had a chocolate pie cooling on the sideboard because, if you cut into it too soon, it would run everywhere.  He would make his whipped cream from scratch and here I would be rifling in the fridge looking for that "whipped topping in a tub" (hey I wasn't as well versed in homemade as I am now).  If I could go back in time knowing what I know now, I would love for the opportunity to cook with my Bampa from the chestnut stuffing to the turkey to even that pie with the homemade whipped cream.
There are times I crave chocolate somewhat fierce, and if it's mexican chocolate, even better.  I love the melding of dark chocolate, cinnamon and a touch of cayanne.  With all the events going on, some comfort food was needed and why not make mexican chocolate pudding from scratch, I thought.  I think this is a recipe that not only will have everyone put the boxes of pudding mix away, but also might make my Bampa proud.
Mexican Chocolate Pudding
---
Ingredients
1/2 cup packed light brown sugar
1/4 cup unsweetened cocoa powder
2 1/2 tablespoons cornstarch
1/2 teaspoon cinnamon
2 cups lowfat milk
1/2 teaspoon almond extract
1 1/2 tablespoons unsalted butter, cut into bits
1/2 teaspoon pure vanilla extract
Pinch of cayenne pepper (optional)
Directions
Whisk together brown sugar, cocoa, cornstarch, cinnamon, and 1/8 teaspoon salt in a heavy medium saucepan.
Whisk in milk and almond extract.
Bring to a boil over medium heat, whisking often, then boil, whisking, 1 minute.
Remove from heat and whisk in butter, vanilla and cayenne pepper (if desired)
Chill in dishes and cover the surface of the pudding with cling film to prevent a skin from forming until cold, at least 1 1/2 hours.
Enjoy!
Notes
7.6.7
763
https://cookinginstilettos.com/mexican-chocolate-pudding-made-easy/
All images and content are © Cooking In Stilettos. Please do not republish without contacting us first. Thank you.
Gather the Ingredients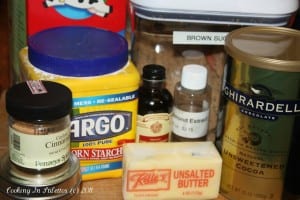 Time to whisk in the milk (hint, I added the almond extract to the milk in the measuring cup)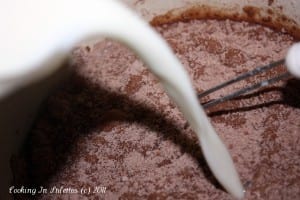 Bubbling Away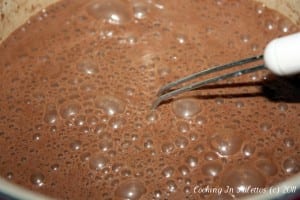 So thick!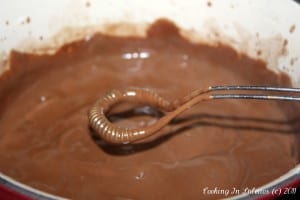 Homemade pudding cups?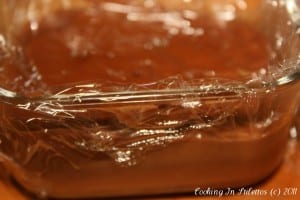 Garnish with some grated bittersweet chocolate and a dab of whipped cream and enjoy!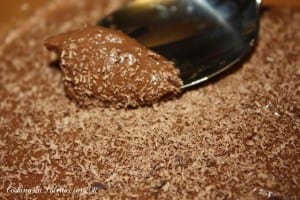 Did you enjoy this post?
| | |
| --- | --- |
| Share the love | Get free updates |