Philly Farm & Food Fest
at the Philadelphia Convention Center Annex at 1101 Arch Street in Philadelphia, PA this Sunday, April 13, 2014 from 11am to 4pm.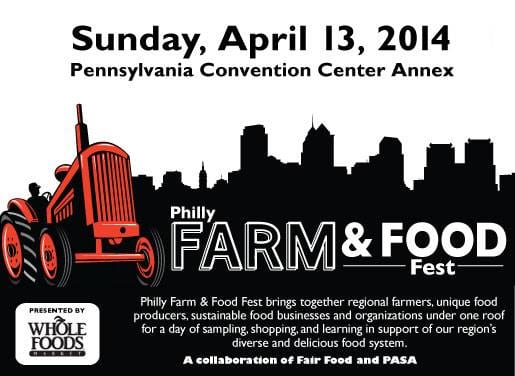 Looking at the schedule, I'm excited to see demos from not only Marisa McClellan from Food In Jars (and if you haven't gotten her latest book, Preserving by the Pint – what are you waiting for?), but also Homemade Delish's Roberta Pipito in addition to Chef Barbie Marshall (Fox's Hell's Kitchen and South Philly native) and Char Nolan. There is a Local Libations Lounge with some of the best brews and spirits from around our region and even a Shellfish Salon which is a guided oyster and clam tasting by Sam Mink, owner of the Oyster House. There are fun activities for adults and kids as well as some fabulous shopping, especially if you love to buy local. Over 120 local farmers, food artisans and sustainable businesses will be featured, allowing you to taste, shop and learn.
Tickets are $20 in advance and $25 at the door and children 12 and under are free. Want to take part in the Local Libations Lounge or the Shellfish Salon – there are a few tickets still left. Head over to www.PhillyFarmFest.org to buy your tickets and get in on the fun!
Check out some highlights from last year:
So – here is my question to my Philly area friends – will I see you there?
[Photo Credit: Christopher Landy]