This post is sponsored by ConAgra RO*TEL.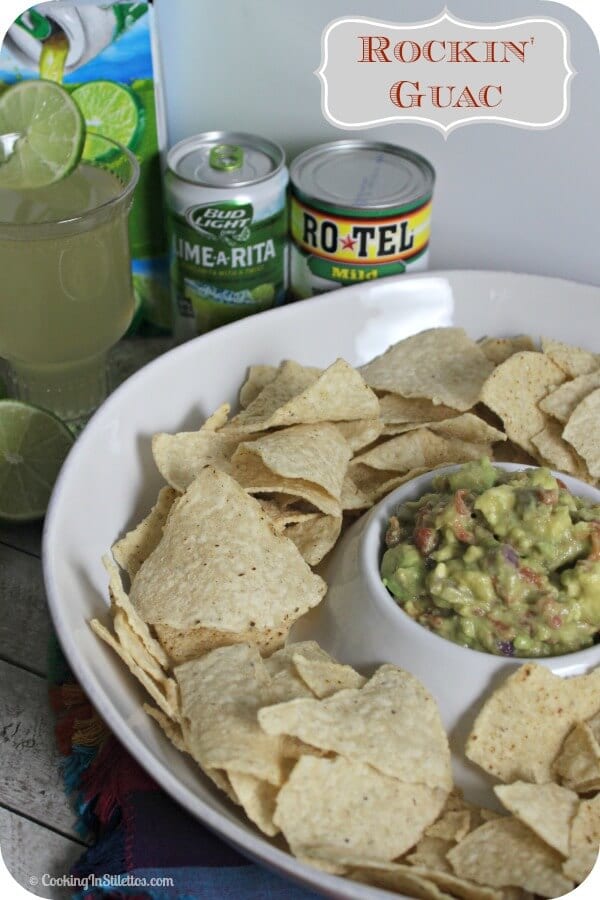 Picture this – you have had a long day at the 9-to-9, brain is a bit frazzled and, as you are heading home, your friends text you that they are heading over to your place for cocktails, convo and a bit of game (or Scandal) watching! Now the flurry of thoughts starts crossing your mind. What will you make? You have not planned a menu. What will be the signature cocktail? You have not picked up mixers and need to stock up the bar. And the house needs a quick whirlwind clean – feeling the pressure yet?
No need to panic. I have two lifesavers for a fabulous last minute get together – RO*TEL's Rockin' Guac and Bud Light Lime-A-Ritas. RO*TEL's delicious guacamole studded with tomatoes and green chilies has saved me on more than one occasion and it couldn't be easier to make. I always keep Bud Light Lime-A-Ritas on hand and it is the perfect match to the RO*TEL Rockin' Guac. I mean, margaritas and guacamole go together like peanut butter and jelly, chips and dip, Olivia Pope and Prada (just sayin').
More than likely, you have most of the ingredients in your pantry or, if not, you can quickly swing by the store on your way home and pick up a few items. When you get home, pour yourself a Bud Light Lime-A-Rita, whip up the RO*TEL Rockin' Guac, do a quick spruce up on the house and greet your guests when they arrive with your "signature cocktail".
Last minute guests – no worries. With these two party staples, you can channel your inner Olivia Pope and say, "It's handled!"
On to the recipe:
Gather the ingredients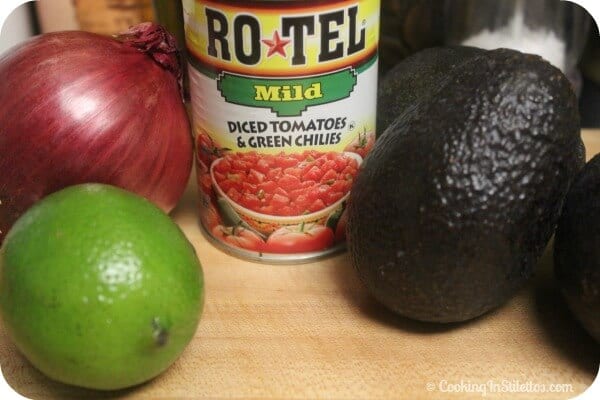 Look at this creamy avocado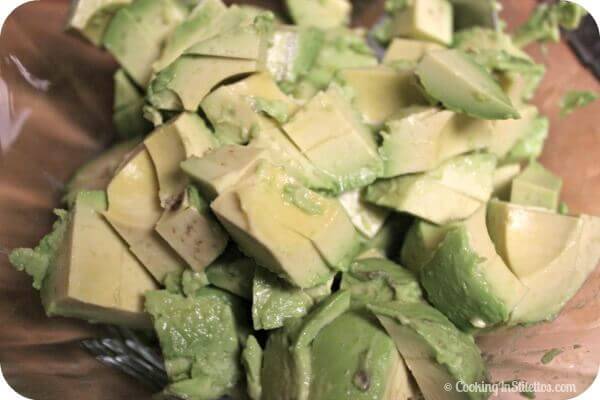 So easy to whip up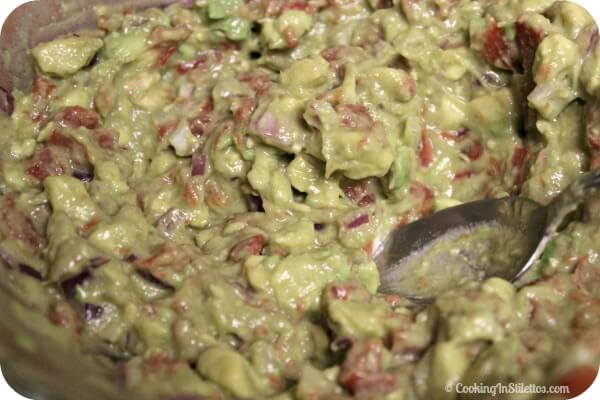 Don't forget to pour the Bud Light Lime-A-Ritas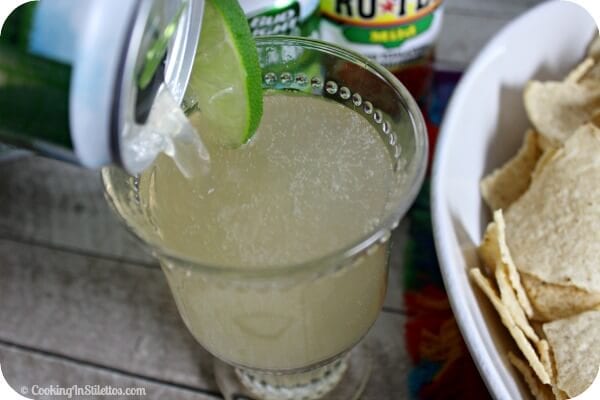 Now – this RO*TEL Rockin' Guac takes "chip and dip" to a chic new level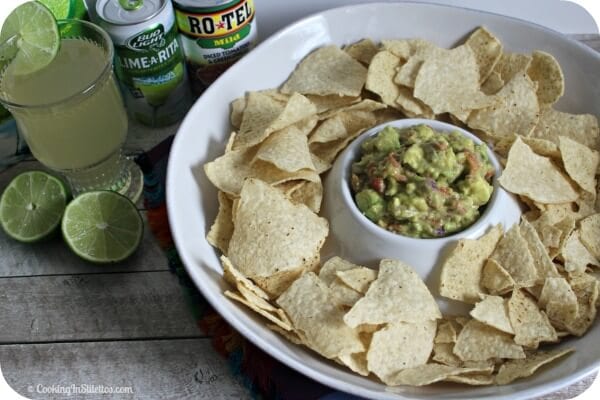 RO*TEL's Rockin' Guac
---
RO*TEL
Yields 6-8
5 minPrep Time
5 minTotal Time
Ingredients
3 ripe avocados, pitted, peeled and diced
1 tablespoon freshly squeezed lime juice
1 can (10 ounces) of RO*TEL® Original Diced Tomatoes & Green Chilies, drained
1/2 cup finely diced onion (I love using red onion in guacamole)
1/2 teaspoon kosher salt
1/4 teaspoon of freshly ground black pepper
Tortilla chips
Directions
In a bowl, mash together the avocado and mix with the lime juice. I prefer my guacamole a bit chunky but you can do it to your texture preference.
Add the RO*TEL® Original Diced Tomatoes & Green Chilies to the mashed avocado mixture, followed by the diced onion, salt and pepper. Mix until fully combined.
Serve with tortilla chips and enjoy!
7.6.7
1004
https://cookinginstilettos.com/rotel-rockin-guacamole/
All images and content are © Cooking In Stilettos. Please do not republish without contacting us first. Thank you.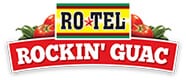 Zest up your fiesta with RO*TEL's Rockin' Guac and Bud Light's Lime-A-Rita.
This post is sponsored by ConAgra RO*TEL. Compensation was provided by ConAgra RO*TEL via Mode Media. Please note Bud Light Lime-A-Rita® is a registered trademark of Anheuser-Busch. ConAgra Foods, Inc. All Rights Reserved
Did you enjoy this post?
| | |
| --- | --- |
| Share the love | Get free updates |