This holiday inspired sip was created using Sweet'N Low® as part of a sponsored post for Socialstars. #donthesitaste

Once you make this Skinny Homemade Hot Chocolate, you won't even glance at an envelope of that hot cocoa mix that has been languishing in your pantry ever again. This sweetly spiced sip takes hot chocolate from ho-hum to ho-ho-ho in about 10 minutes!
While you know I adore my coffee, what I do not talk about often is my love for hot chocolate. In high school, I was obsessed with having a steaming mug of hot chocolate sprinkled with a bit of cinnamon to start my day. I probably got the idea from an article or something, but to me, when I wanted something cozy to start the day on the right note, this was my go-to drink. Nowadays, for a bit of wickedness, there are times I add a teeny pinch of cayenne to the steaming mug and that adds some zip to the day.
I'm not a fan of overly sweet hot chocolate and often find some of the prepackaged mixes cloyingly sweet. Making hot chocolate from scratch has been something I always thought was laborious until I actually tried it and, I must confess, it's ridiculously easy. A bit of whisking, a bit of simmering, and then sipping. Seriously – not hard at all.
I am a huge fan of dark chocolate so I adore a slight touch of bitterness from the unsweetened cocoa in this recipe. To take hot chocolate over the moon, I add a pinch of freshly grated nutmeg and a sprinkling of ground cinnamon. For a bit more sweetness that I can control, I add a touch of Sweet'N Low® in lieu of the ton of sugar that you often find in some of the pre-packaged mixes. While I tend to lean to using less sweetener in my drinks, this recipe is easily customized to your taste.
Sweet'N Low® is a huge help during the holiday season as it helps with making your favorite drinks a bit lower in calories and, of course, for my friends and family that are diabetic, it is diabetic friendly. If you want to add a bit of holiday spirit, a splash of spiced rum adds a bit of depth, but to have it without your favorite spirit is perfectly delicious too!
For a sip that will keep you permanently on someone's "Nice" list, make this Skinny Homemade Hot Chocolate. Holiday spirit, of course, is always an added bonus!
On to the recipe:
Gather your ingredients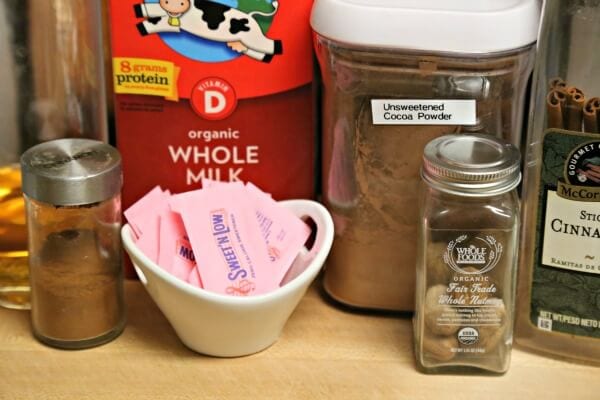 Whisk whisk whisk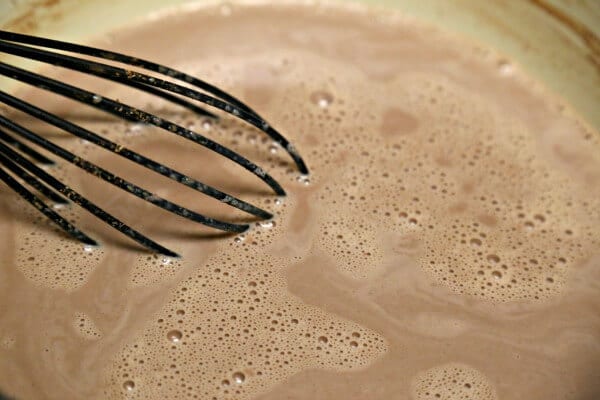 The level of sweetness is up to you.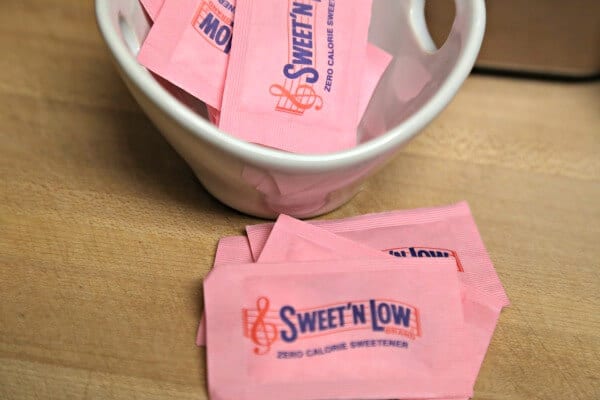 Now – doesn't this look like a comforting sip?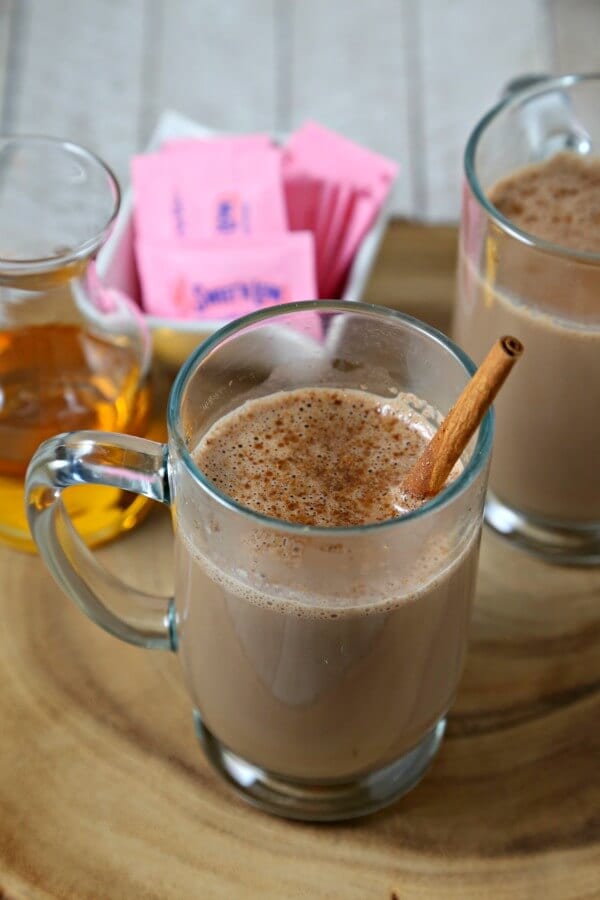 Wait – I almost forgot the holiday spirit…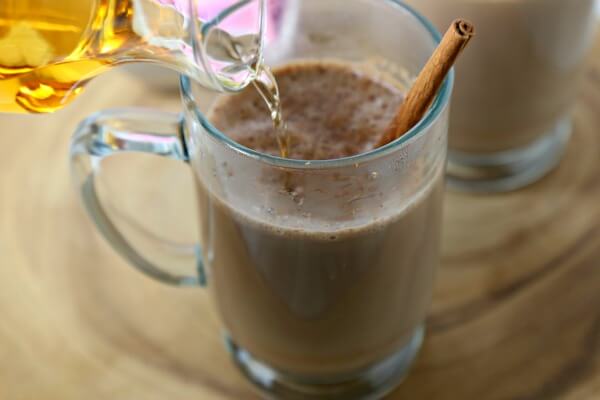 Now this – this is a cozy comforting sip – bring on the holidays!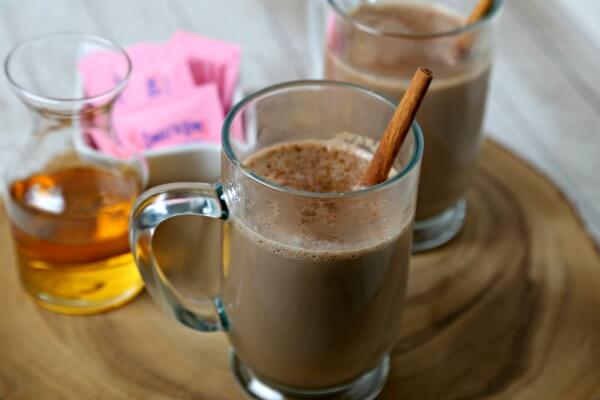 Skinny Homemade Hot Chocolate
---
Aly M. Cleary
Yields 4
A steaming mug of Skinny Homemade Hot Chocolate is just what the holidays called for. Flavored with a hint of cinnamon and nutmeg and a touch of sweetness from Sweet 'N Low, this is a soul-warming skinny sip!
5 minPrep Time
15 minCook Time
20 minTotal Time
Ingredients
1/3 cup of unsweetened cocoa powder
3 cups of milk (skim, 1%, 2% or whole – the choice is up to you)
5 – 6 packets of Sweet'N Low® sweetener (or to taste)
1/4 teaspoon of cinnamon
1/8 teaspoon of freshly grated nutmeg
1/8 teaspoon of kosher salt
Cinnamon sticks and freshly grated nutmeg for garnish
4 ounces of spiced rum (optional)
Directions
In a heavy bottomed saucepan over a medium low flame, add the cocoa powder and milk and whisk until the cocoa powder is fully incorporated into the milk.
Add the Sweet'N Low® sweetener, cinnamon, nutmeg and salt to the pot and whisk to incorporate, making sure everything dissolves.
Simmer for about 7 - 10 minutes until the mixture has thickened.
Ladle into mugs and add a bit of rum, if you want a bit of holiday spirit.
Garnish each mug with a cinnamon stick and a grating of fresh nutmeg.
Enjoy!
7.6.8
1073
https://cookinginstilettos.com/skinny-homemade-hot-chocolate/
All images and content are © Cooking In Stilettos. Please do not republish without contacting us first. Thank you.
For more recipes and other fabulous ideas from Sweet'N Low®, check out their website. You can also follow them on Facebook, Twitter and Instagram!
Did you enjoy this post?
| | |
| --- | --- |
| Share the love | Get free updates |