This post is sponsored by ConAgra RO*TEL.

Cinco de Mayo is just around the corner and I have some fabulous recipes to get you in the spirit!
When I think of throwing together a casual soiree for just a few friends, either I look for a few tried and true recipes that one can make ahead or I let the slow cooker do the heavy lifting. I am not a fan of fussy recipes and prefer delicious bites that I know my friends will adore. When it comes to casual entertaining, I often find that my guests love food served either buffet or family style.
While planning this year's Cinco de Mayo celebration, I wanted the menu to reflect some classic Mexican flavors along with a bit of spice and sass. As Cinco de Mayo falls midweek, I will be hosting a small soiree for a few but this menu is perfect to double for a crowd, make for a Cinco de Mayo dinner or a casual Girls Night In.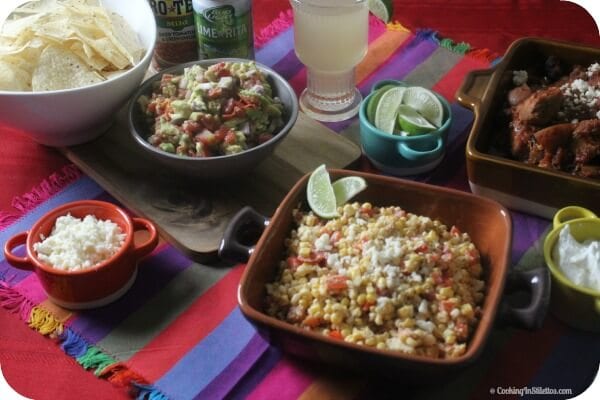 …