2012 is turning out to be the year of the cookbooks.  I can pretty much assure you that one of the top gifts for the holiday season for the culinary aficionado will be a copy of Bouchon Bakery
by Thomas Keller and Sebastien Rouxel. Want to know what will make that even MORE awesome – a copy personally signed by Thomas Keller and Sebastien Rouxel!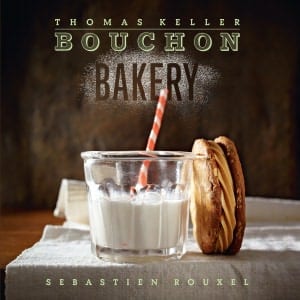 Chef Keller and Chef Rouxel will be at Sur La Table in the King of Prussia Mall this Thursday, October 25, 2012 from 6 p.m. to 8 p.m. signing copies of Bouchon Bakery
. As it is a ticketed event, you need to get your ticket before it sells out. You can reserve a copy by calling the Sur La Table store starting tomorrow morning at 10 a.m. at 484-612-0040 and the fabulous people there will take care of you.
Earlier in the day, Chef Keller and Chef Rouxel will be appearing at Philadelphia's Free Library at noon for a chat with the Philadelphia Inquirer's Michael Klein. You can find out more details and purchase tickets here.
Personally, I knew I had to have a copy for my cookbook arsenal when Michael Ruhlman went "Beyond the Page" giving a brief glimpse of the makings of the Bouchon Bakery cookbook and an update on the book's progress. I had the honor of meeting Chef Keller right after I moved to Philadelphia a few years back and his stance on "getting back to the kitchen" helped inspire me to make more things from scratch as well as to learn and enjoy the process. He is truly one in a million and, if you have the opportunity to meet Chef Keller or to hear him speak, you don't want to miss it!
So – who will I see Thursday?