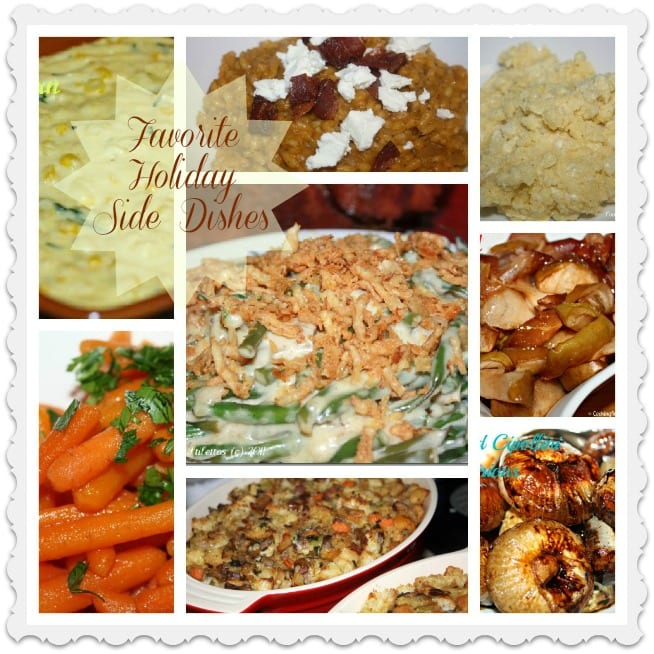 Still stuck on what side dishes you want to serve on your holiday table and need a dose of inspiration? Here are a few tried and true recipes that will have your family and guests begging for seconds that are easy to prepare and full of flavor.
Most every holiday table will have a green bean casserole right?  Why not whip up this delicious Alex Guarnaschelli's Homemade Stovetop Green Bean Casserole and tell everyone that you made it from scratch!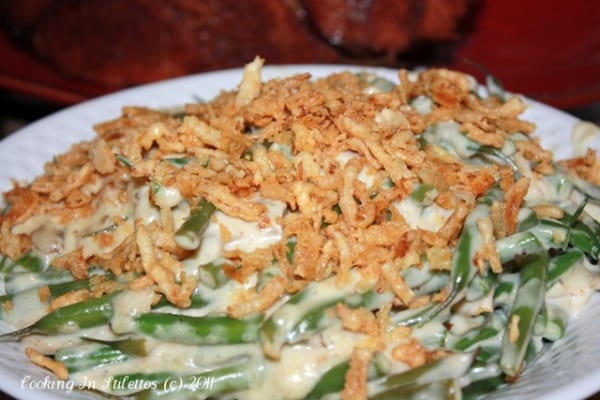 An elegant side that will get your guests talking – a silky smooth Pumpkin Goat Cheese Risotto accented with some  bacony goodness.  I mean – how can you go wrong with bacon, right?
Carrying on in my Bampa's tradition, I will be serving this divine Ciabatta Chestnut Stuffing.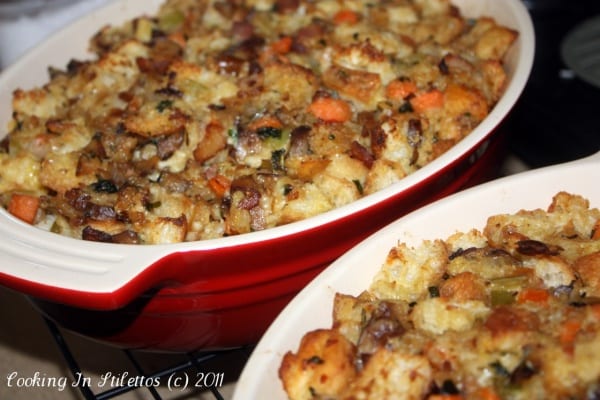 Forget the canned stuff – this Parmesan Creamed Corn takes creamed corn to new heights.
A super simple veggie side are these Honey Glazed Carrots – a perfect balance of tart and sweet.
Roasted Apples as a side? You bet – especially if you are serving pork – so much better than applesauce.
Instead of potatoes, I often serve polenta and this Creamy Cheesy Corn Polenta is one of my favorites!
You can never go wrong with roasted veggies. Why not serve these Roasted Cipollini Onions. Tossed in a bit of balsamic vinegar, these little onions take on a whole new level of flavor.
What are some of your favorite holiday side dishes?
Leave the link to your favorites below for a little culinary inspiration!