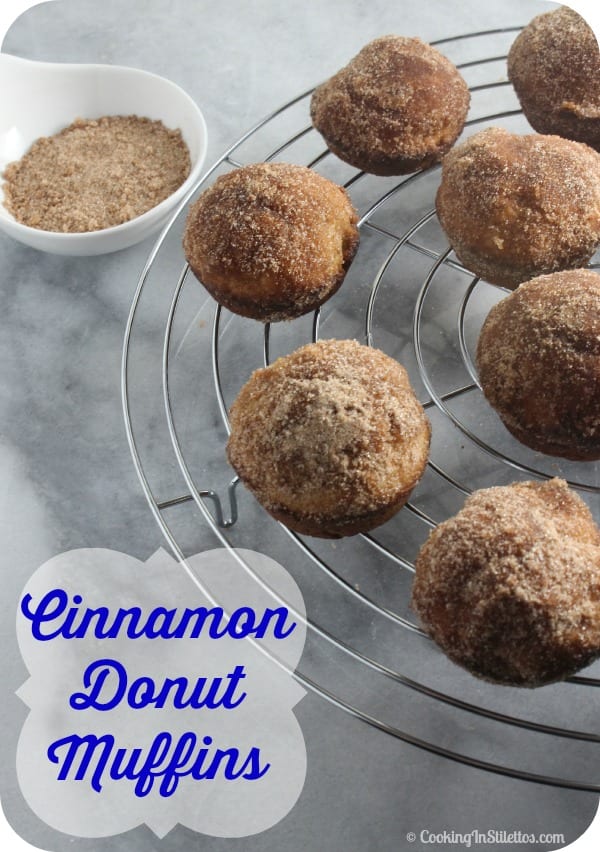 Ahhhhhh – April 15th – the day many dread – Tax Day.  Today's tax day has a not only a forecast of dreary and raining cats and dogs to add to the "blah" factor, but also there's whisperings of it being cold enough for some snow to come our way.  Needless to say, this gal is none to pleased and I can guarantee the Junior Sous Pug will be quite the perturbed pup.
However, one positive highlight of the day are these Cinnamon Donut Muffins.  I made these eons ago when I first started to learn on my culinary journey and they have been a household favorite.  Baked, not fried and a little cinnamon sugar dusted dose of comfort – perfect for days like these.  I decided to give them a bit of a redo as I like the spicy cinnamon bite throughout.
So – instead of worrying about The Taxman Cometh – make some of these, curl up on the couch and watch Gibbs and the NCIS crew while sipping on some coffee.  That, I promise, will bring a smile or two….