This is a sponsored post. My opinion is my own.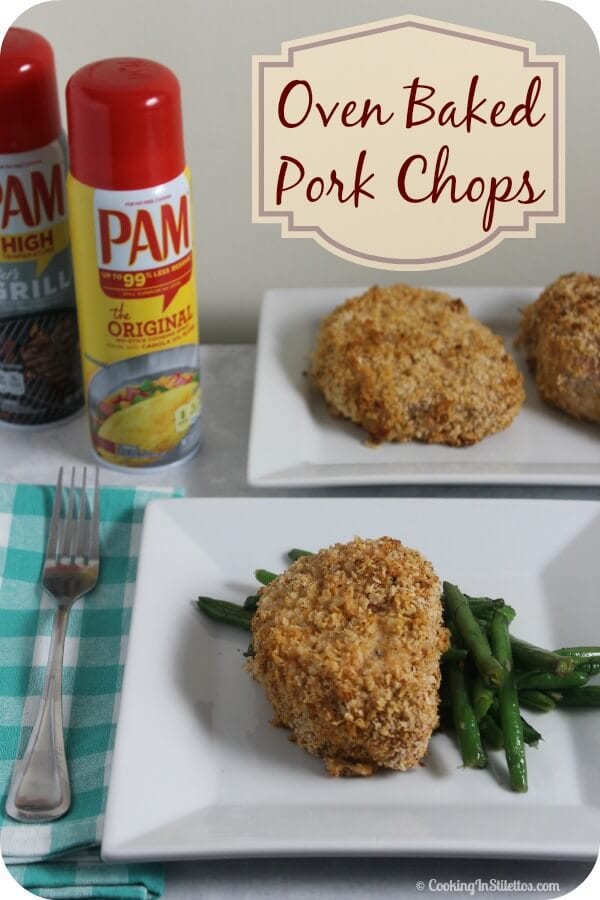 Growing up, there were two  staples I knew I would find in my mom's pantry – PAM Cooking Spray and a box of this shaky baked coating that she'd use on pork chops and chicken.  So – when I started my cooking journey, I continued the tradition.  As I got more versed in how to cook and started putting a more healthy spin on family favorites, I lost the shaky baked coating mixture but the PAM remained a pantry must have.   After all, it makes cleaning the pans a breeze, cuts down on unnecessary fats and oils and I always know that it's going to turn out a quality dish.  Plus – in addition to the original, PAM also has sprays for baking, grilling and now coconut oil and organic sprays – talk about options!
Recently, when shopping at my local market, I saw some gorgeous boneless pork loin chops on sale and, like a lightbulb, it hit – I should revisit a family classic pork chops with that shaky baked coating but with a bit of a spin.  Of course, one key component to the pork chops is is the PAM cooking spray because this gal did NOT want a messy pan.  My baking sheets take quite a bruising and a use up bit of real estate in the dishwasher so PAM would help with easy cleanup.
…