This is a sponsored post.  All opinions are my own.
Lately I've been giving serious thought to buying my first home.  However, I know that I won't be able to do that for a couple years so, with that realization, I know that I need to give my apartment kitchen a bit of a facelift to make my space my own and less of the typical apartment kitchen that I was greeted with when I moved in.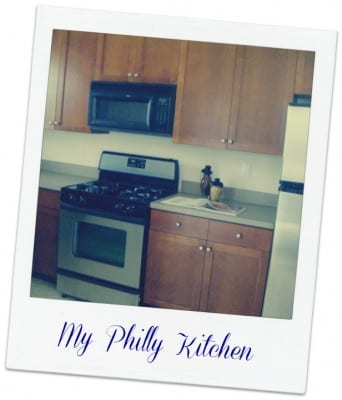 I have a classic "L" kitchen with the standard apartment cabinets, stark white walls and limited counterspace (at least for me).  However, with an apartment kitchen, there are things I can and cannot do.  Thankfully, I have a fabulous building manager who has a great eye and might work with me on a few things, provided that I turn it back to the pumpkin before I leave.
One easy way to add a bit of life to a space is paint and I think I've found the perfect taupe color to give it some "za za zu".  Having copper pots mixed with my teal colored Le Creuset would allow the taupe to give everything the perfect pop.  I did originally marinate on doing  a teal paint but that just wouldn't look right, imo.  An accent wall in my bedroom – perhaps, but not for the kitchen.  However, I do like the color that Home Depot spotlighted on one of their kitchen inspiration ideas!…