These festive Cranberry Pumpkin Cookies, studded with pecans and fresh cranberries and drizzled with a sweetly spiced glaze, are a delicious addition to the holiday cookie plate.
Holiday season is my favourite cookie time. I have read so many recipes for cooking and gosh they are all fabulous. I had some preferences, but unfortunately I can't make all of them. So for Christmas time I have decided to make my Cranberry Pumpkin Cookies.
However, I have a confession – these were not my original cookie plan.  See – I had this idea for Rocky Road Cookies and did multiple attempts to perfect my recipe but the oven fought me left and right.  We are talking either not baked or hockey puck central.  Dozen after dozen were scrapped and that recipe went on my "needs a lot of work" list for next year.  I looked in my pantry and saw that I have a plethora of pumpkin on the shelf.  Part of the reason was because I was testing pumpkin recipes for the holidays and I also bought into the fear of "There's a pumpkin shortage".  [Annoying, right?  Me and my irrational fears.]  Anywhoo. – I broke out the pumpkin and some frozen cranberries and got to playing with this recipe . What resulted was this moist cakey cookie that I drizzled with a sweetly spiced glaze which played beautifully with the tart cranberries.
If you are looking for a cookie that will disappear quickly – this is the recipe for you! These Cranberry Pumpkin Cookies are a must make this holiday season.
On to the recipe:
Gather your ingredients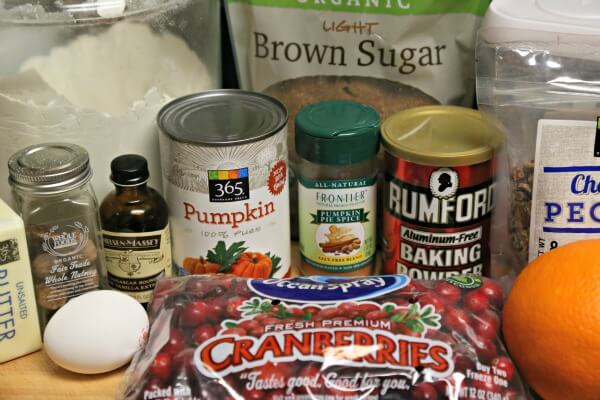 Sifting the dry ingredients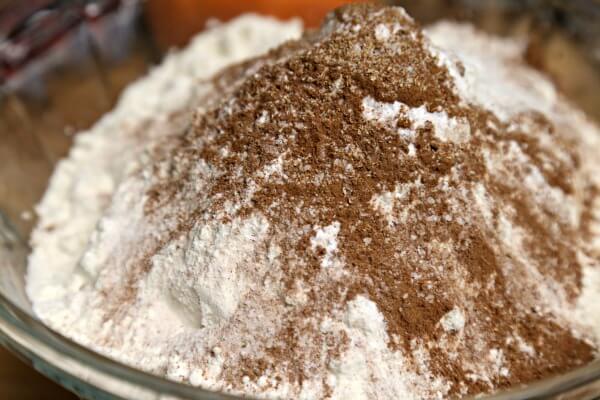 Freshly Glazed Cookies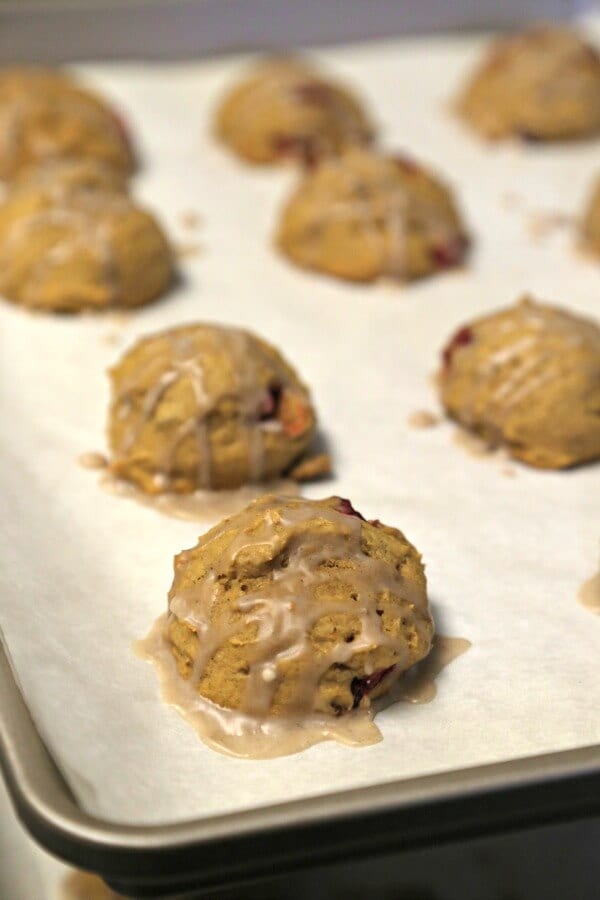 Now – wouldn't you want these at your next cookie swap?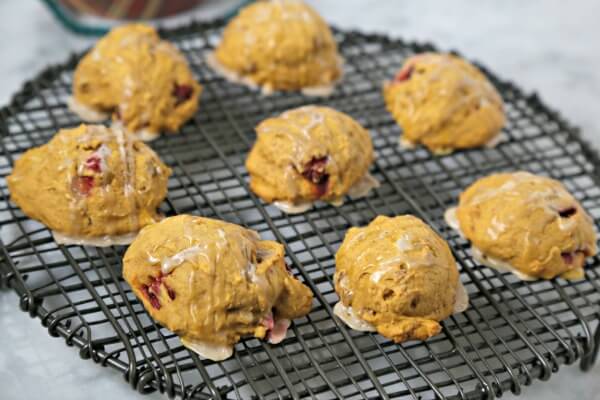 Adapted from [All Recipes|http://allrecipes.com/recipe/9707/cranberry-pumpkin-cookies/" target="_blank]
Yields 32
Cranberry Pumpkin Cookies For #FBCookieSwap
These Cranberry Pumpkin Cookies studded with cranberries and pecans and drizzled with a sweetly spiced glaze will be a cookie jar favorite!
20 minPrep Time
10 minCook Time
30 minTotal Time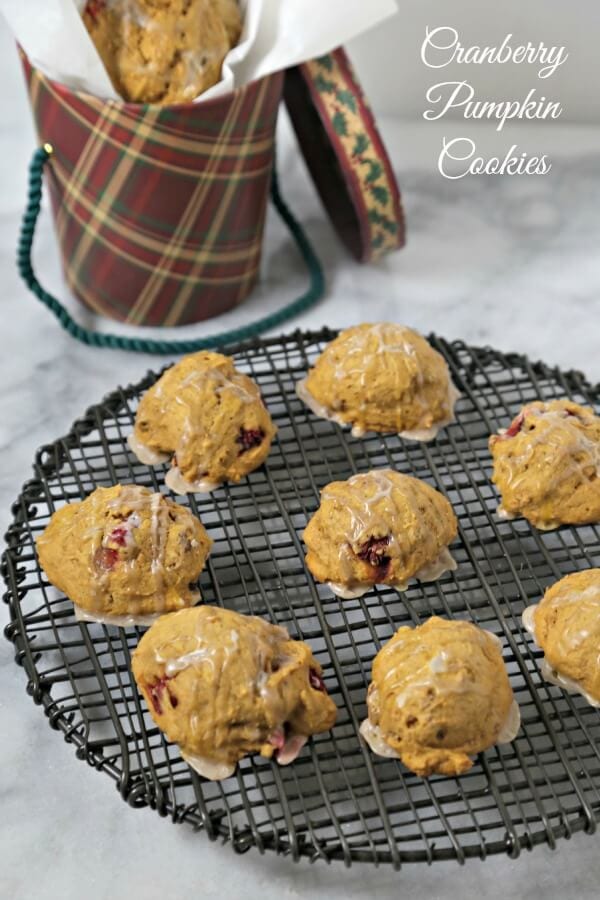 Ingredients
For the Cookies:
1 stick of unsalted butter, room temperature
3/4 cup of brown sugar
1 large egg, room temperature
1 cup of pumpkin puree
1 1/2 teaspoons of vanilla extract
2 1/3 cup of all-purpose flour
1 teaspoon of baking soda
2 teaspoons of baking powder
2 teaspoons of pumpkin spice
1/2 teaspoon of kosher salt
1 cup of frozen or fresh cranberries, halved (I used frozen)
2 teaspoons of orange zest
1/3 cup of chopped pecans
For the Spiced Glaze:
1 cup of confectioner's sugar
1/2 teaspoon of pumpkin spice
1/2 teaspoon of vanilla extract
2 - 3 tablespoons of milk or water (depending on how thick you want it)
Instructions
To Make The Cookies:
Heat the oven to 375 degrees F.
In the bowl of a stand mixer, cream the butter and the sugar together until light and fluffy.
Add the egg to the butter and sugar mixture and mix in thoroughly.
Add the pumpkin puree and vanilla extract and mix thoroughly.
Sift together the flour, baking soda, baking powder, pumpkin spice and kosher salt.
Add the mixture slowly to the pumpkin batter, taking care to not over mix.
Fold in the cranberries, orange zest and chopped pecans until they are incorporated into the batter.
Using a cookie scoop, add about a tablespoon scoop of the cookie batter to a baking sheet lined with parchment paper or a silpat.
Bake for about 9 – 10 minutes.
Let cool for a bit on the baking sheets while you whisk up the glaze.
To Make The Spiced Glaze:
In a small bowl, whisk together the confectioner's sugar, pumpkin spice, vanilla extract and 2 tablespoons of milk until the glaze comes together. If you want a thinner glaze, add another tablespoon of milk. Personally, I like the thinner – it drizzles better.
Glaze the cooled cookies with the sweetly spiced glaze and let harden.
Enjoy!
7.8.1.2
36
https://cookinginstilettos.com/cranberry-pumpkin-cookies/