Autumn is a time for celebration, and what better way to kick off the season than with a bowl of hearty pumpkin soup? Not only is this soup bursting with flavor, but it's also packed with nutrients that will help you power through the winter. If you're looking for a nutritious and comforting soup that will leave you feeling energized and satisfied, try out this healthy pumpkin soup recipe. You won't be disappointed!
Pumpkin Soup is a Healthy and Delicious Lunch or Dinner
Healthy pumpkin soup is a fantastic way to enjoy a nutritious lunch or dinner. With its combination of fiber, Vitamins A and C, and various minerals, this soup is an excellent way to boost your intake of important nutrients. Additionally, pumpkin is a filling and healthy food that will keep you feeling satisfied for a long time. Pumpkin soup thermomix is a great way to make this soup quickly and easily.
Pumpkin is High in Fiber, Potassium, and Vitamin A
These nutrients are important for overall health, especially for maintaining a healthy weight. Fiber helps regulate blood sugar levels and keeps you feeling full longer. Potassium is important for muscle function and nerve transmission. Vitamin A helps prevent eye diseases, maintains healthy skin, and aids in cell growth. Besides soups, pumpkin can also be made into pies, breads, smoothies, cookies, and more. Whatever you cook or eat with pumpkin, make sure to enjoy its many health benefits!
Pumpkin is Also a Good Source of Vitamin C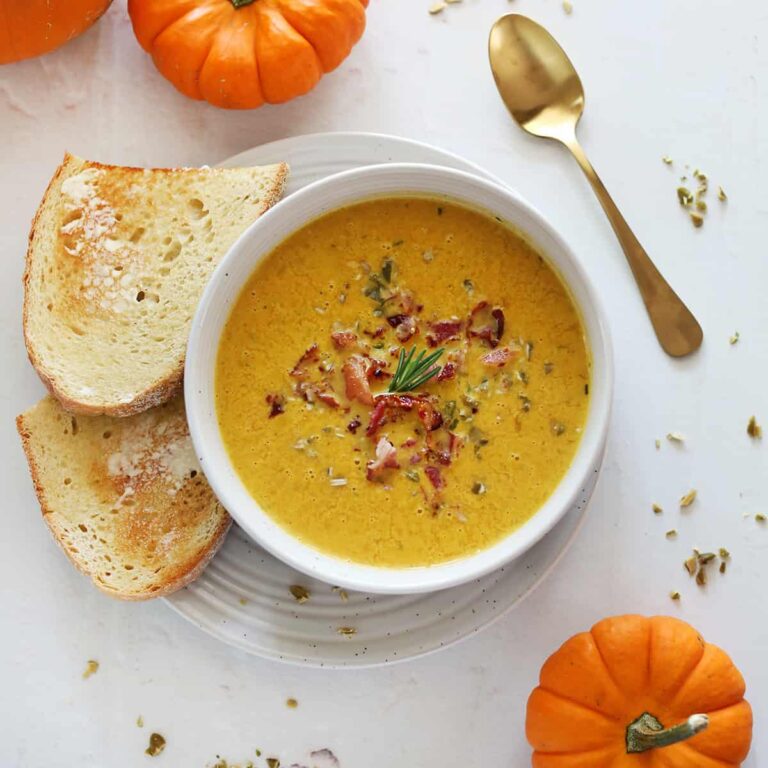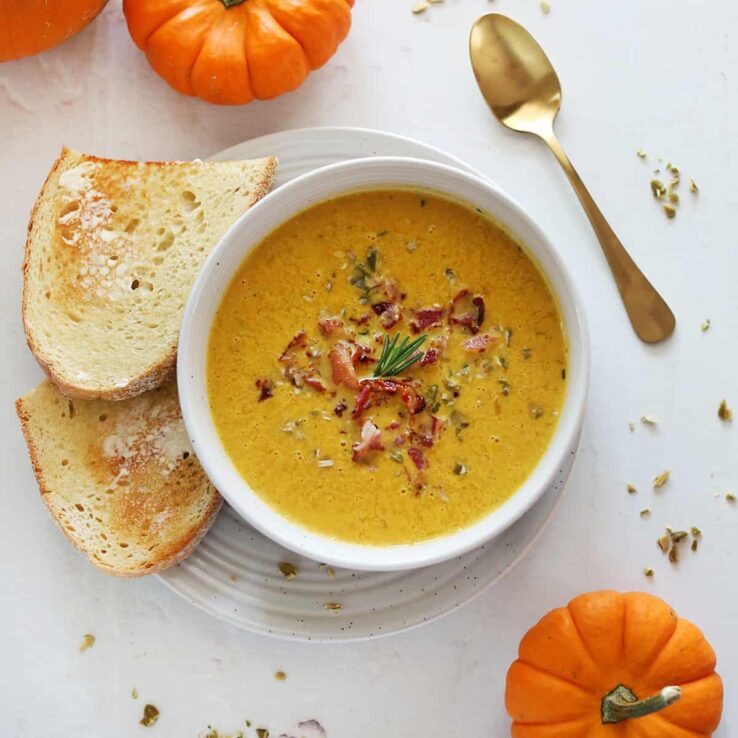 One cup of cooked pumpkin contains about 37% of the recommended daily allowance (RDA) of vitamin C, which is more than most other fruit. This helps to keep your blood pressure under control and support digestive health.
Pumpkin is Low in Calories and Fat
Pumpkin is low in calories and fat, making it a great choice for those watching their weight. In addition to being low in calories, pumpkin is also a good source of vitamins and minerals. Pumpkin soup is a hearty and warming meal that can be enjoyed any time of year.
How to Make a Healthy Pumpkin Soup?
Making healthy pumpkin soup is a simple and easy way to enjoy the flavors of autumn without having to sacrifice your diet. By using healthy ingredients and cooking the soup slowly, you can create a delicious and nutritious meal that will help you stay on track throughout the fall season.
To make this healthy pumpkin soup, start by cooking diced onions in olive oil until they are soft. Then add in garlic, ginger, ground cinnamon, ground allspice, and pumpkin puree. Cook until the pumpkin is cooked through and the mixture smells fragrant. Finally, add in vegetable broth and simmer until heated through.
While this recipe is versatile enough to be used as is, some people prefer to jazz it up a bit by adding different spices or toppings. Some options include chopped kale or spinach, diced tomatoes or roasted squash, or even crumbled goat cheese or shredded coconut. The possibilities are endless!
By following these simple tips for making a healthy pumpkin soup, you can enjoy all of the delicious flavors of autumn without sacrificing your health or weight goals.
Conclusion
Fall is a time of year when we all crave warm soup to help us fight off the cold. This healthy pumpkin soup can be a nutritional powerhouse, providing you with tons of vitamins, minerals and other nutrients your body needs to stay strong throughout the fall months. Not only is this soup delicious, but it's also easy to make and perfect for a nutritious meal any time of day. Give it a try soon!