These Bacon Chocolate Chunk Blondies with Salted Chocolate Caramel Sauce take the classic blondies recipe and amps it up with crisp salty bacon, crunchy pecans and a layer of salted chocolate caramel sauce for the win!

The syrups, including the luscious Salted Chocolate Caramel Sauce featured in this recipe, were graciously provided by #BaconMonth sponsor Torani.  My love for the brand (and my coffee's craving for their bourbon caramel syrup) is all my own.
We are at the final day of #BaconMonth and I had to end on a sweet note  and these Bacon Chocolate Chunk Blondies with Salted Chocolate Caramel Sauce are the perfect ending to a month celebrating the wonders of all things bacon.
I hope you entered the awesome giveaway with our #BaconMonth sponsors Lodge & Torani.  Also – have you seen all of the awesome bacon recipes that our crew has brought to the virtual table.  Seriously – if you love bacon, you can check out our fearless leader Julie's epic #BaconMonth post for all of the recipes that have been spotlighted this month.
When Julie told us that one of our sponsors was Torani, my jaw dropped. I love using their syrups in various recipes and cocktails so when she said they were sending us some goodies to play with, I was shocked when I opened the box and found these delicious syrups: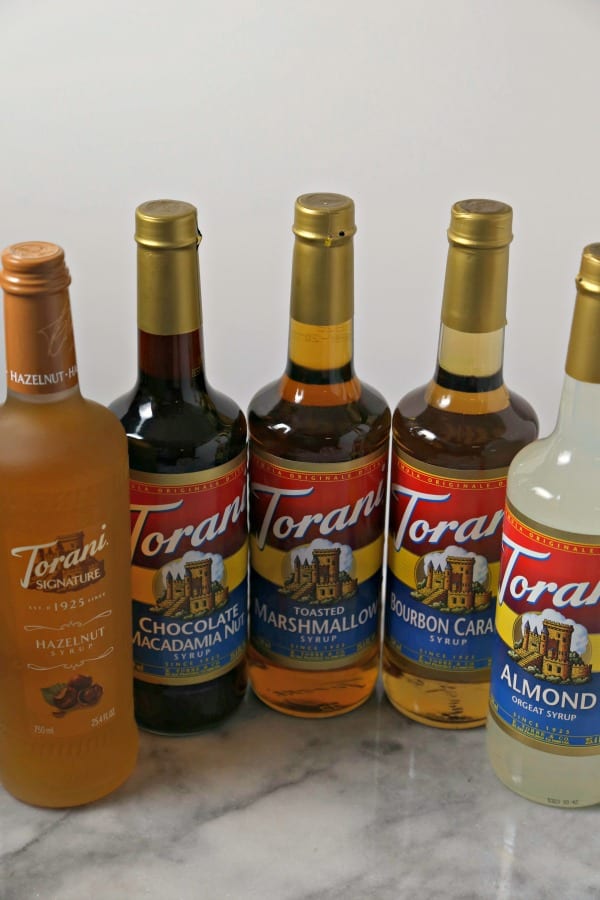 and THIS – this Salted Chocolate Caramel Sauce is EVERYTHING!
…