Welcome to the world of Memphis barbecue! In this article, we'll be sharing everything that goes into the magic of Memphis-style barbecue marinades, the essential option for any true barbecue enthusiast. Prepare your taste buds for a mouthwatering adventure because Memphis barbecue is an unforgettable culinary masterpiece that you simply cannot afford to miss out on.
With its distinctive blend of flavors, every bite is like a celebration of your senses that will leave you craving for more. Get ready to savor the true essence of southern cuisine and experience the magic of Memphis barbecue! But what makes Memphis food unique? And what makes Memphis-style barbecue marinade stand out from the rest?
A Brief History of Memphis Barbecue
Memphis barbecue has a rich history that has influenced the world of BBQ for many years. The tantalizing tastes of a Tennessee city with a rich history that dates back to the 19th century. Renowned for its legendary barbecue joints, this city is a foodie's paradise. Memphis barbecue is famous the world over. The secret? A blend of spices and a slow cooking process that is, in my opinion, unparalleled.
The importance of marinades in Memphis-style cooking cannot be overstated. Marinades help to tenderize the meat, lock in the flavor, and create that oozy, sticky goodness we all know and love. You're right if you're thinking that Memphis is really famous for the dry rubs, but marinades have a special place here too.
A Classic Memphis Style Barbecue Marinade Recipe
You'll be pleased to hear that creating your own marinades at home is a genuinely easy process. Raid your pantry for some simple ingredients, a mixing bowl, and a bit of elbow grease, and you're ready to go. Before you know it, you'll be savoring the bold and delectable taste of this Southern classic!
Ingredients
1 cup ketchup
1/2 cup apple cider vinegar
1/4 cup brown sugar
2 tablespoons Worcestershire sauce
2 tablespoons soy sauce
1 tablespoon Dijon mustard
1 tablespoon paprika
1 teaspoon onion powder
1 teaspoon garlic powder
1/2 teaspoon black pepper
1/2 teaspoon cayenne (if you like heat)
1/4 teaspoon liquid smoke (for dedicated smoke fans)
Instructions
Start by mixing together all of the wet ingredients.
Once you've got this base sauce created it's time to start adding your dry spices and liquid smoke.
Make sure that you're stirring the mixture thoroughly to avoid spice pockets.
At this point, you can begin tasting and adjusting as you see fit.
You might prefer it to have a bit more heat, if so add some more cayenne. Like the sweeter things? Add in some more brown sugar.
Next, you've got to give the marinade a chance to, well, marinate. Give it 30 minutes in the fridge to let everything combine into that familiar barbecue flavoring. Leaving it for 24 hours leads to even better results.
Pour, brush, and slather the marinade all over your meat or vegetables of choice. Let the meat marinate for at least 2 hours or 24 hours if time allows.
What to Use Your Memphis Barbecue Marinade For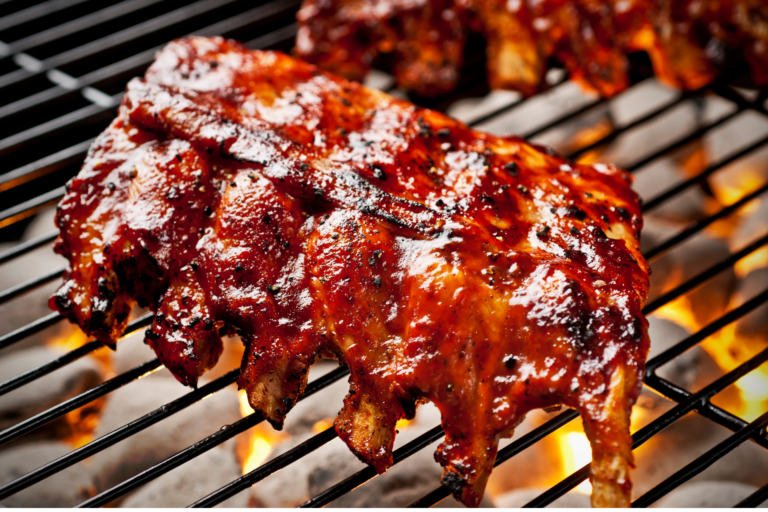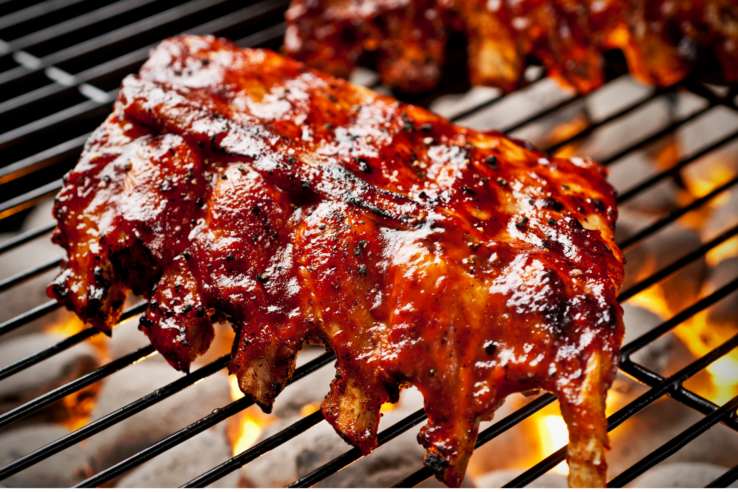 Your homemade Memphis style barbecue marinade can be a game-changer for various meats and dishes.
Pork Ribs: Memphis barbecue is best known for its delicious, fall-off-the-bone pork ribs. Marinate your ribs for at least 6 hours or overnight, then slow cook or smoke them to perfection. Finish them off on the grill for that beautiful, caramelized exterior.
Pulled Pork: A classic southern favorite, pulled pork is perfect when prepared with a Memphis-style marinade. Marinate a pork shoulder, then cook it low and slow in a smoker or oven until it's tender enough to pull apart easily. Shred the meat, toss with more marinade, and serve on a soft bun with coleslaw.
Chicken: Give your grilled or smoked chicken an irresistible Memphis twist by marinating it in your homemade sauce. Use the marinade on your choice of chicken pieces. You could do anything from a whole bird to boneless tenders.
Beef Brisket: Marinate a beef brisket in your Memphis style sauce for a rich and flavorful barbecue experience. Low and slow on a smoker for the very best results. Slice up your brisket and have more marinade ready to go on the side.
Vegetarian Options: Don't worry, we haven't forgotten about our vegetarian friends! Use your Memphis barbecue marinade to flavor grilled or smoked vegetables like portobello mushrooms, eggplant, or zucchini. Alternatively, marinate tofu or tempeh for a delicious, plant-based barbecue meal.
Customizing Your Memphis Style Barbecue Marinade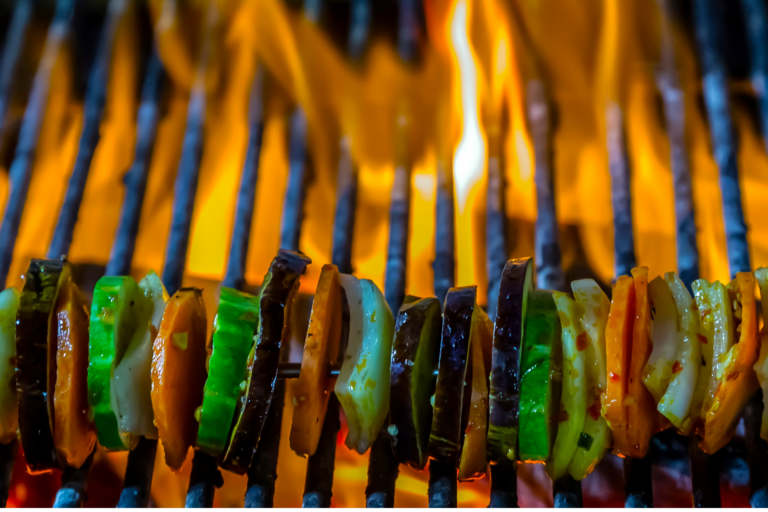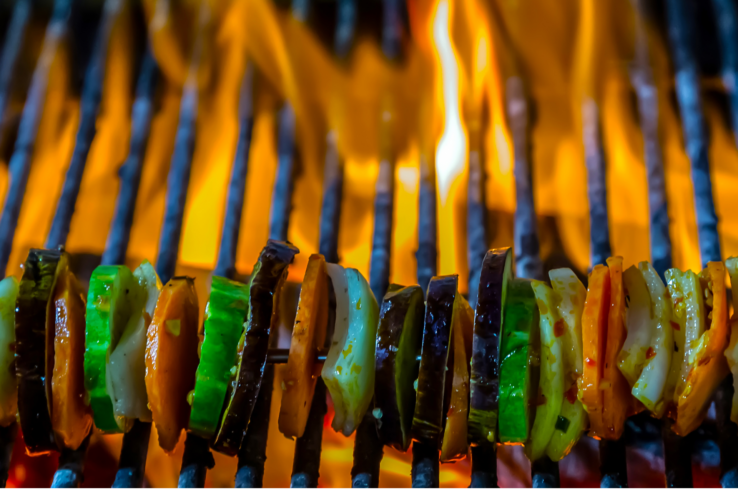 One of the great aspects of Memphis barbecue is its versatility. You have the power to customize it to your liking, ensuring a flavor that's absolutely perfect for you.
Playing with Heat Levels
Love heat? Then crank it up! Cayenne is a great choice, but you could always add a ground chili of your choice. I've even seen some marinades with the fiery Carolina Reapers making an appearance. Hot sauces can feature too, it's your sauce! If, on the other hand, you're not such a spice fanatic, just reduce or completely avoid the cayenne.
Adding a Sweet Twist
While the classic Memphis marinade has a balanced sweetness from brown sugar, you can always experiment with other sweeteners to find your ideal level of sweetness. Some options include honey, maple syrup, or molasses. Adjust the amount according to your taste, and remember to account for the change in consistency when adding a liquid sweetener.
Experimenting with Herbs and Spices
Herbs and spices can really alter the flavor and depth of a marinade in just a few teaspoons. Deeper earthy flavors can come from cumin and paprika. Herbs like oregano, rosemary, or thyme can add fragrance and variety. The options are almost endless.
Key Takeaways
Whatever you decide to use the marinade for. However the marinade ends up tasting. You'll have something tangy, sticky, smoky, and all-round delicious. Make it your own, enjoy the process, and tuck into some absolutely delightful barbecue food.
Feel free to experiment and try out different combinations once you've created the base marinade.
The longer you can leave things to marinate the better.