Growing up, I used to go to this restaurant off of Columbus Avenue in Springfield Mass that had the best Monte Cristo sandwiches.  I would meet up with my parents there during my early college years and I never would need a menu because I knew that there was a 99.9% chance I'd be ordering the Monte Cristo.
It took some preparation, lots of patience, breaking out my new favorite mustard, and making my very first beer batter ever.
When it comes to beer batter recipes,  I will be using this recipe from hereon out.  It's light, crispy and full of flavor.  As I had ciabatta bread still on the counter, I used that instead of the white sandwich bread.  I wish I had used sourdough but I decided to punt.   One key step is that you have to wrap the sandwiches tightly in a bit of plastic wrap and  let them chill for at least 30 minutes to help them set.   I pressed mine a bit to make them more compact and it helped.  Instead of preserves, I cracked open a jar of Apple Orange Cranberry Relish from Williams Sonoma and it hit me – this recipe would be PERFECT for holiday leftovers.
Here's the play by play:
Gather the Ingredients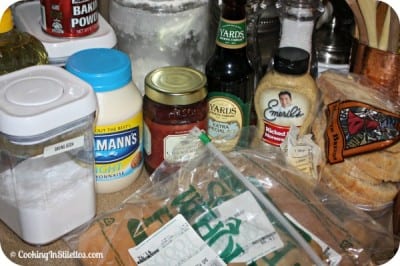 Layers of ham, turkey, swiss and cheddar cheeses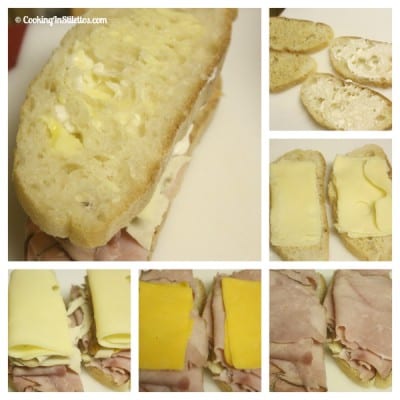 Adding my favorite extra special ale to make a frothy beer batter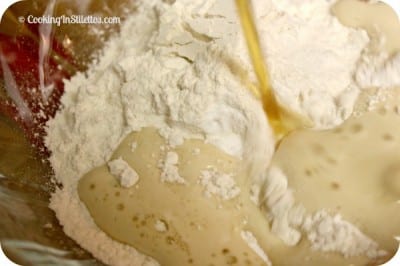 My first beer batter – glorious!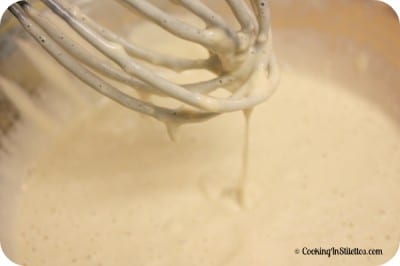 Now isn't that a gorgeous shade of fried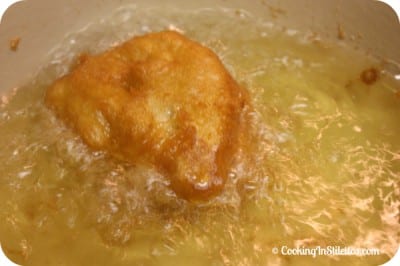 Served with a bit of cranberry relish