Are you ready for the holidays? Do you have your Thanksgiving menu finalized including, of course, a signature cocktail that will wow your guests? If not, don't stress – I have the perfect sip to celebrate the season – a Roasted Spiced Pear Cocktail. I am a fan of easy holiday recipes that will have your guests thinking you labored in the kitchen for hours but, in reality, you didn't. This recipe is a perfect example of my philosophy.
I love adding layers of flavor to my recipes and one of the best way to bring out the natural sweetness in a fruit is to roast it. It doesn't take too long, the oven does all of the work, along with your Ninja blender or food processor. Essentially, you just need to slice the pears, toss with a touch of pear juice and spices, roast and then blitz. How easy is that?
When it comes to cocktails, I like to use the same type of fruit juice, preferably not packed with sugar and other ingredients. I find that it helps to add another flavor note to the cocktail. I am not a fan of overly sweet cocktails but bourbon adds depth and savory notes but, of course, if you want to make it a mocktail, then by all means, no bourbon needed.
Added bonus – because oven space is at a premium – the pear mixture can be prepped ahead of time and chilled. You could even leave the components on a bar cart with a fun DIY sign on how they can assemble the Roasted Spiced Pear Cocktail – a bit of ice, a bit of pear puree, a splash of bourbon. Easy peasy! That leaves you with time to focus on all of the other components that will make your holiday meal a success and who doesn't love that, right?
This holiday season, greet your guests with a Roasted Spiced Pear Cocktail and be prepared for the raving reviews!
On to the recipe:
Gather your ingredients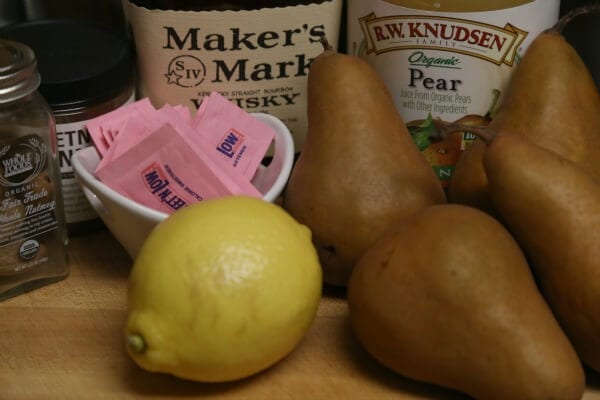 Some spice and a touch of pear juice to get these gorgeous pears ready to roast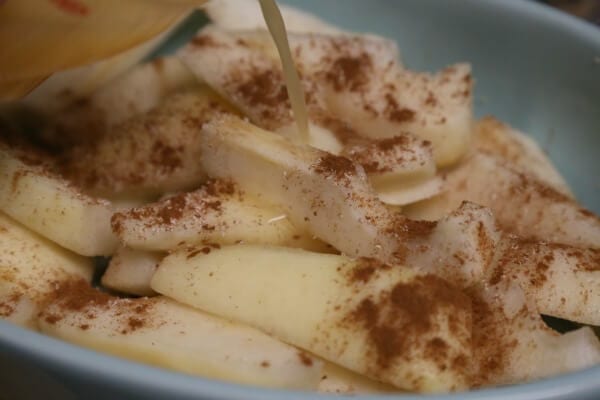 Look at these lovely roasted spiced pears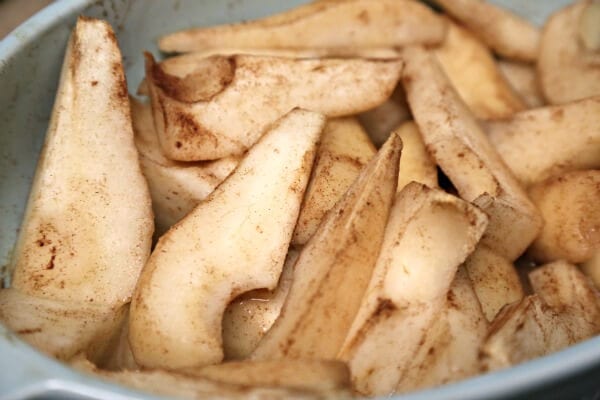 A splash of bourbon makes everything better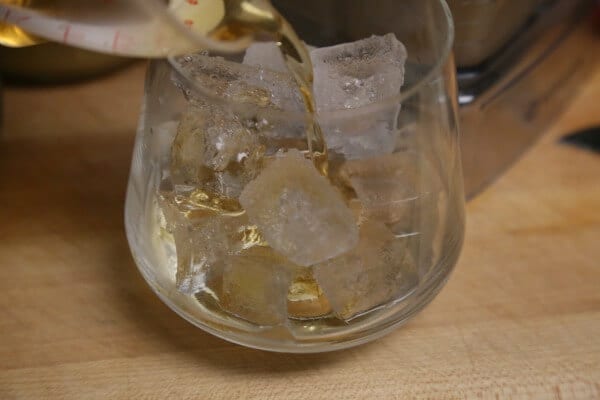 A perfect cocktail to toast Thanksgiving with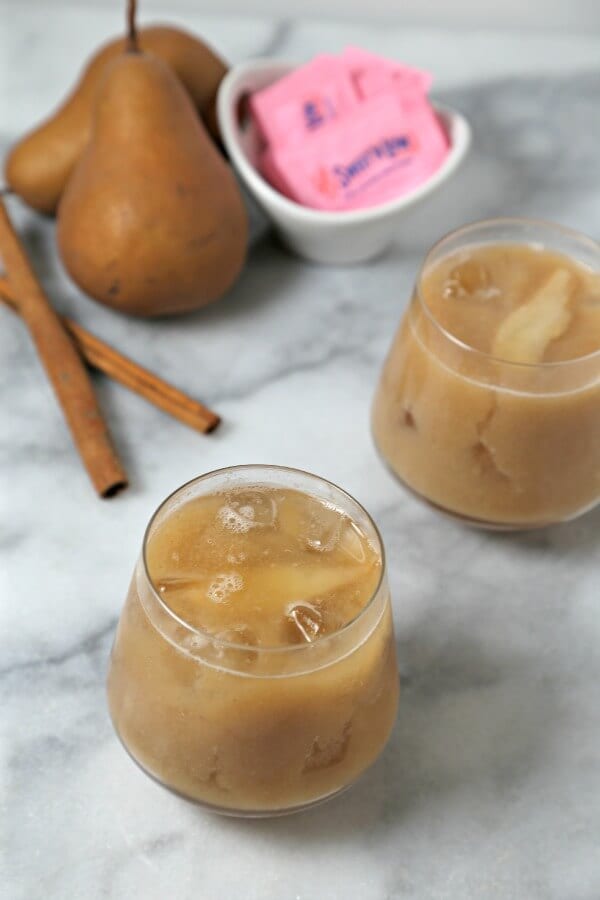 Aly M. Cleary
Yields 4
Celebrate The Season With A Roasted Spiced Pear Cocktail
This Roasted Spiced Pear Cocktail has the flavors of fall wrapped up in a glass. Roasted pears with a hint of spice and a touch of sweetness melds with pear juice and bourbon for the perfect sip.
20 minPrep Time
25 minCook Time
45 minTotal Time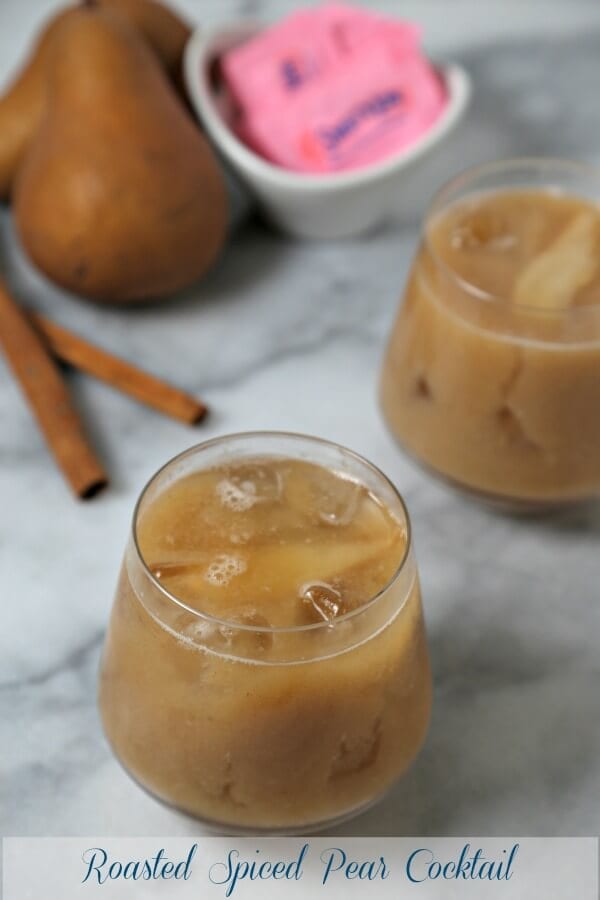 Ingredients
4 bosc pears, peeled, cored and sliced
2 tablespoons of lemon juice
2 1/4 cups of pear juice, divided
1/2 teaspoon of cinnamon
1/8 teaspoon of freshly grated nutmeg
4 packets of Sweet 'N Low®
4 ounces of bourbon (optional; if you are making a mocktail, feel free to omit)
Ice
Instructions
Heat the oven to 350 degrees F.
Toss the pears with the lemon juice and place in a baking dish.
Add 1/4 cup of the pear juice, cinnamon and nutmeg to the pears and toss so that everything is evenly coated.
Bake for 20 - 25 minutes until the pears are soft and slightly caramelized.
Let cool for 5 - 10 minutes. Reserve 4 pear slices for garnish.
Dissolve the Sweet 'N Low in 2 cups of pear juice.
Place the cooled pears in a food processor or blender with the sweetened pear juice.
Blend until smooth.
Add ice to each glass, followed by one ounce of bourbon.
Add the pear juice mixture and stir to combine.
Garnish with a roasted pear slice and enjoy!
7.8.1.2
48
https://cookinginstilettos.com/roasted-spiced-pear-cocktail/