This easy Tuna and White Bean Salad, packed with protein and crisp veggies, is a delicious idea for dinner or lunch and ready in about 15 minutes!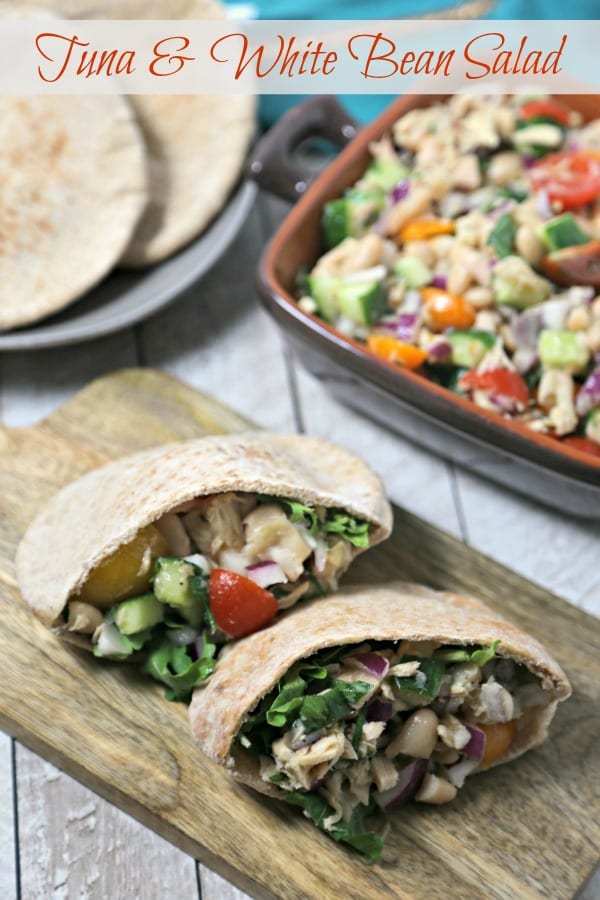 Disclosure: This post may contain affiliate links of products I adore and trust in my kitchen. Thank you for supporting Cooking In Stilettos!
I have a recipe that has become a new favorite in my house – this easy Tuna and White Bean Salad that comes together in a matter of minutes with just a few ingredients from the pantry and veggie crisper.
I have been on the go for the past few months.  Between various obligations and traveling between Philly and Connecticut, sometimes I feel like I get burnt out making the same dinners or something that has a ton of steps.  For dinner, I wanted something light, fresh and wouldn't take forever to make. I had seen this Tuna and White Bean Salad in Joanne Weir's cookbook, Cooking Confidence, and had it bookmarked to play with. This salad, much like my Middle Eastern Chickpea Salad, was just what I was looking for and was ready in about 15 minutes….