You finally managed to book a reservation at a fine dining restaurant that you have been dying to try out. Naturally, anticipating your dining experience, you have looked up everything about the place. In which case, you most likely have stumbled upon their conditions for a dress code – which sometimes might be vague about what's considered 'proper attire.'
Dress codes aren't uncommon in fine dining restaurants. Depending on the place, some have the right to turn away guests that have not worn proper attire.
Talk about embarrassing!
Avoid this faux pas by knowing what clothing is appropriate for fine dining!
Dress to Impress
Fine dining in itself is considered a luxurious experience. The outfit you put together for it should match the opulence of it all. A good rule of thumb for fine dining attire is to dress more formally. You want to aim to dress in business casual, casual but elegant, or strictly formal styles.
Elevate your outfit by adding more stylish accessories like wearing cufflinks for dress shirts and ties. Alternatively, you can show off a piece of statement jewelry or a lovely, elegant shawl that would be perfect with a dress. In addition, having the right footwear is essential. You want to either opt for dress shoes or closed-toed heels.
However, if you want some middle ground that balances comfortability and elegance, there are various ways of achieving that while looking like a million bucks. One good outfit idea is to pull together a dark suit or button-down with a trendy sports coat. For dresses, you can never go wrong with a black dress – it exudes elegance naturally. However, if dresses aren't your favorite outfit, there are plenty of classy pantsuits that would be just as tasteful.
Ensure your outfits stay spiffy by keeping them smooth and unwrinkled before going to a fine dining restaurant. You won't look put together if it looks like your outfit is old and cheap.
If you wear business casual at your job, you can rest assured that you don't need to find a quick change of clothes before your reservation. However, some folks might have a different definition of business casual – one that might lean too much into the casual aspect. An acceptable business casual outfit would consist of khaki pants and collared button-down shirts. Some day dresses and skirts can account for business casual as long as they have a modest design.
Dining Outfit Checklist
When you are going to a fine dining restaurant, it is important to remember that the attire you wear will have a significant impact on your experience. This is why it is important to put some effort into your outfit and make sure you are wearing something appropriate for the occasion.
Here are some tips for perfect dining outfits:
Wear a nice dress or suit – in muted colors such as browns, beiges, greys, and black.
Make sure that your outfit is comfortable and doesn't restrict movement.
Make sure that your outfit matches with the restaurant's style.
Make sure your outfit is clean.
Make sure your outfit has some form of detailing, such as a scarf, blouse with buttons, sweater, or a belt.
Wear flat shoes that aren't too stylish or flashy.
Avoid wearing sunglasses and bright colors.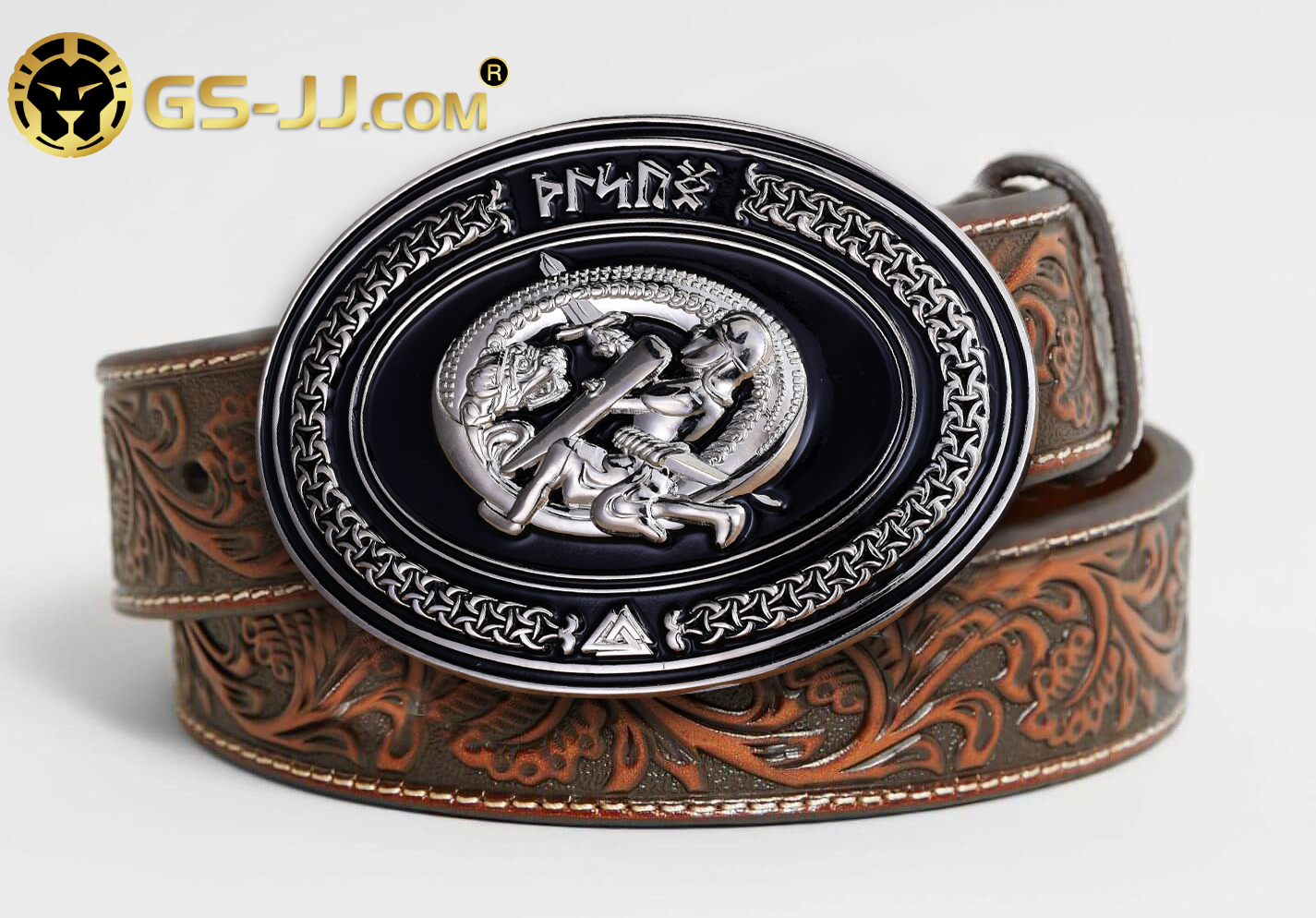 When it comes to belts, people may think that they are not important in daily wear. But in fact, the right belt will make your outfit shine.If you can't buy the belt buckle you like, you can consider customizing a belt buckle with your own unique personality. Your dress will look more formal with custom belt buckles. Come to GSJJ to customize your own belt!
How to Find the Perfect Dining Outfit with These Tips
Fine dining restaurants are the most upscale restaurants that offer a high-quality, gourmet experience. It is important to dress up for these types of restaurants. The first step in finding a perfect outfit is to decide what type of restaurant you're going to. If you're unsure, do some research on the restaurant and see if it's worth checking out. Once you've decided what type of restaurant you're going to, it's time to start narrowing down your options.
You'll want to think about the occasion, what the weather will be like, and how formal or casual the venue is. A nice cocktail dress is a great option for a fancy restaurant. For example, if you're going to a rooftop lounge, then you might wear an elegant sundress with high heels and some sparkling accessories. For formal restaurants, it's best to wear some kind of skirt or dress that hits just above the knee and is full-length.
For some restaurants, wearing your own t-shirt design is very acceptable. If you'd like to make custom prints for your t-shirt, try doing it so using online photo editors from Adobe.
Why Canadian Fine Dining Matters
Canada has a lot of great restaurants to offer, and the country is home to some of the best fine dining restaurants in the world.
The culinary scene in Canada is on the rise. With new restaurants opening their doors every day, and old favourites still going strong, it's easy to see why Canadian fine dining matters.
Canada's food scene has been growing for years, and it's only getting better.
A good Canadian restaurant will have great food and good service. It does not have to be expensive, but it should be really good.
A great Canadian restaurant will provide its customers with a sense of community. They will offer their guests a warm welcome, and they might even invite them in for a drink or two.
The best restaurants in Canada are those that are rooted in the country's culture and history while also embracing the new trends of technology and culinary innovation. So, one of the best places to enjoy all this benefits and feel welcome definitely is ruthschrissteakhouse.ca.
What Not to Wear
Knowing what not to wear to a fine dining restaurant is just as important as knowing what to wear. You can safely assume that casual wear is a big no-no at a fine dining restaurant. The whole point of fine dining is to look more elegant and refined to go along with the lavish experience. Not matching that aesthetic will have you sticking out like a sore thumb.
In which case, you can expect casual wear like t-shirts, hoodies, cargo pants, shorts, and jeans are highly inappropriate. Outfits like this will have a fine dining restaurant turn you away indefinitely – especially if they have a strict formal wear dress code. Additionally, don't go dressing like a bar star to a fine dining restaurant. You want to look classy, not tacky. Unsure what constitutes that? Consider if it's an outfit you would wear to a nightclub. If so, completely disregard it.
Some might overlook the importance of shoes. However, footwear is what brings an outfit together. In which case, you can expect more casual shoes like athletic ones and flip-flops would not fly in a fine dining restaurant.
Some Rule Exceptions
Depending on the restaurant, some might have more flexible rules for dress codes. For example, wearing dark jeans can still look acceptable for fine dining standards. Darker clothing exudes more class inherently, while lighter or bolder coloured pants would be considered too casual comparatively.
If you have a limited wardrobe and are trying to work with what you have, you can always call the restaurant for more details on their dress code. After all, who would know the dress code better than them? In this way, you can ensure what their expectations are from the get-go instead of having to do the guesswork yourself.
Fine dining is a lavish experience. It's why dress codes typically expect formal wear as the standard. After all, if you're paying for an expensive meal, shouldn't you also look the part?