This post has been sponsored by Babble Boxx on behalf of Single Edition Media.  My opinion and love for the brands are all my own.
Here are some delicious new food products and food fixes that will have you back to school ready!
September heralds the arrival many things – the changing of the leaves, football/tailgate season and, of course, it's back to school time. Lazy quiet summer days are over – it's all about the go-go-go and if can help y'all with some finds that will make your day a little easier, then I'm totally game.
Babble Boxx knew that September can be a bit crazed between school, after school activities and the day to day so they sent me a box of their latest foodie finds.  From the minute I opened the box, I was coming up with fabulous ideas for the products, entertaining must haves and changing the weekly menu plan. This Babble Boxx was packed to the brim with food fixes that will have you ready to face the school year like a boss.  Check out what I found and, of course, there are some deals for you too!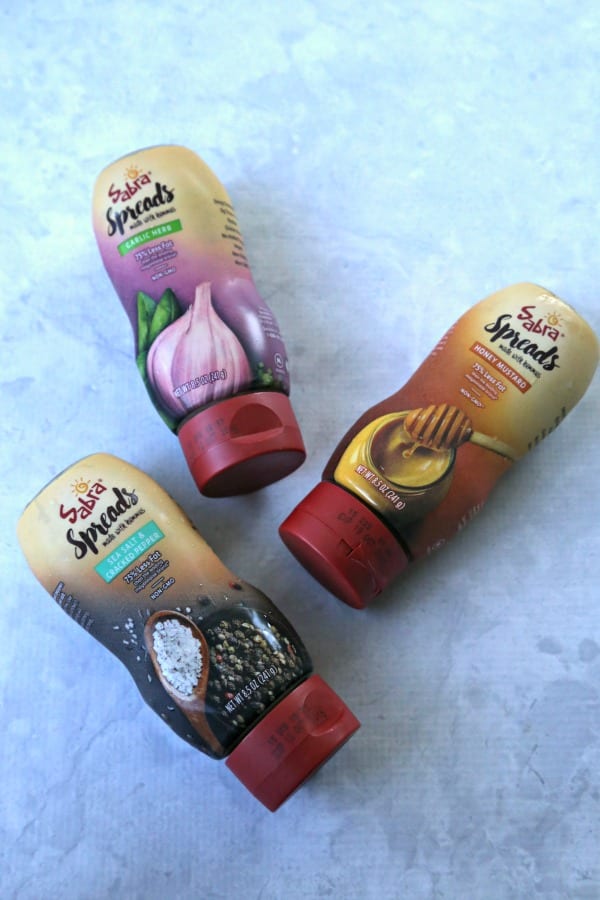 I LOVE these Sabra Spreads.  Sabra Spreads are perfect for the lunchbox with flavors like Garlic Herb, Sea Salt and Cracked Pepper and Honey Mustard.  They have 75% less fat than the typical mayonnaise, are made with wholesome ingredients and are packed with not only flavor but also protein power thanks to Sabra hummus.  Let's just say you will find these in my condiment section of the fridge forever!  I highly recommend the Honey Mustard Sabra Spread.  It was the perfect accent to a ham and swiss sandwich nestled on a onion roll with baby spinach and red onion.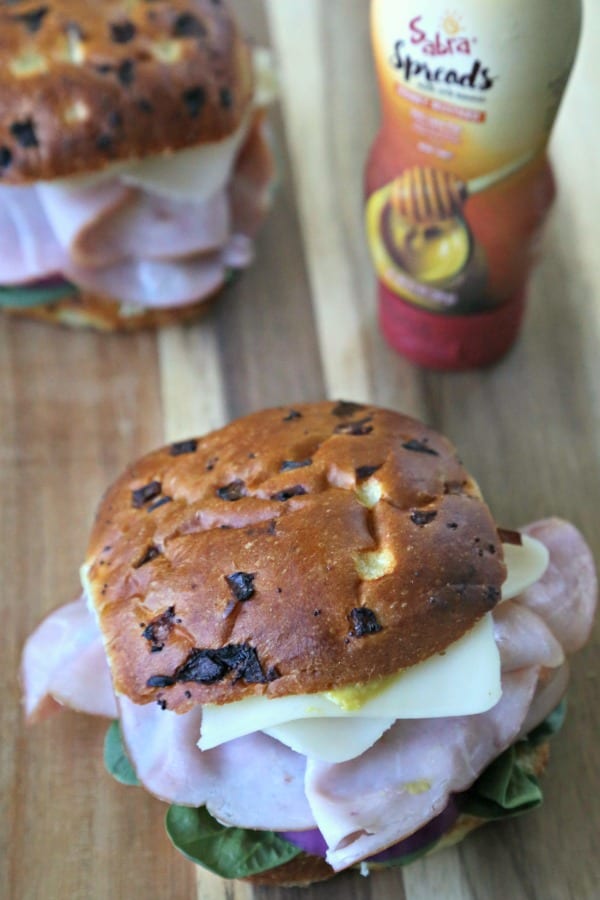 For those that love a little chocolate hazelnut action to get you started in the morning – whether it's spread on a crossaint or swirled into a steaming mug of coffee (or on a spoon straight from the jar – who am I to judge), Peanut Butter & Co. has you covered with Chocmeister – a chocolately hazelnut spread.  It has 25% less sugar and double the protein than the typical chocolate hazelnut spread.  The awesome peeps at Peanut Butter & Co. have a great deal for you – use the code LessSugarChoc for 20% off orders of $25 or more on ilovepeanutbutter.com. Offer will be valid through September 30, 2016.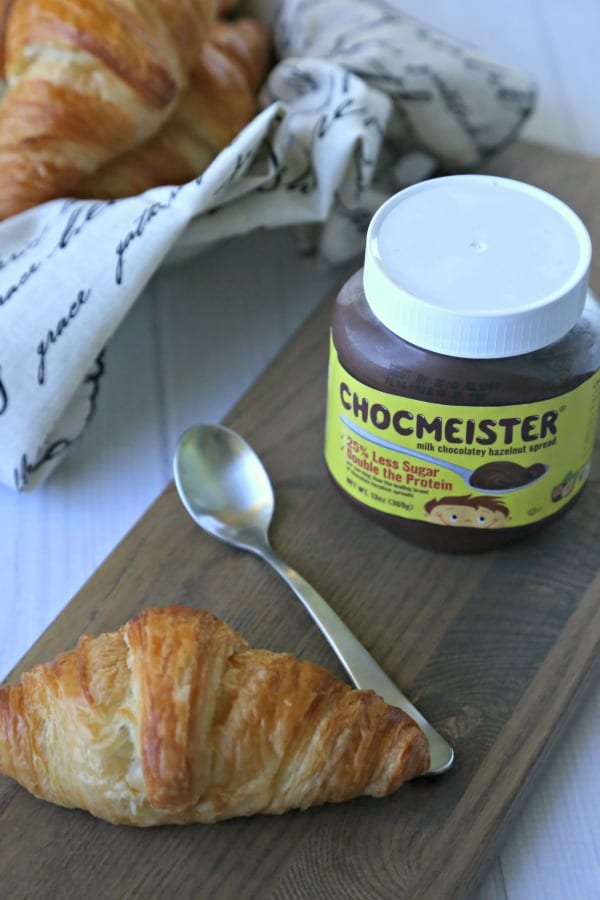 When you are looking for the perfect snack on the go, I have a deliciously crunchy fave for you that your pantry must never go without – Popchips Ridges and their Cheddar & Sour Cream Flavor – omg – heaven!  Popchips is one of those chips that I always have on hand for when the snack craving hits and now that it's got ridges, it's perfect for holding my favorite caramelized onion whipped ricotta dip.  Popchips come in a number of bold flavors, they are gluten-free and are baked, not fried.  They also have half of the fat of the typical fried chip.  For tailgates and entertaining, keep Popchips on hand.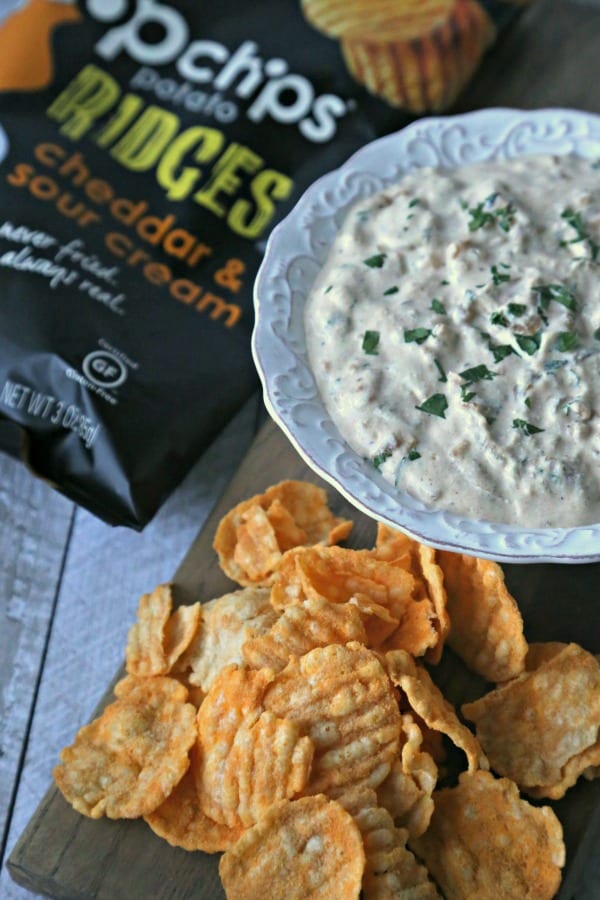 Another snack option I have for you
Peeled Snacks Cheddar Peas Please
.  These veggie snacks are made with great quality organic ingredients that are not only delicious but also nutritious snacks, packed with fiber and protein. Peeled Snacks Peas Please has 4 delicious flavors –
White Cheddar, Sea Salt, Garden Herb,
and
Southwest Spice
.  Peeled Snacks has a great deal for you – use promo code
BABBLE16
to get 15% off your cart order of $25 at
http://shop.peeledsnacks.com.
  This deal is good through September 30, 2016.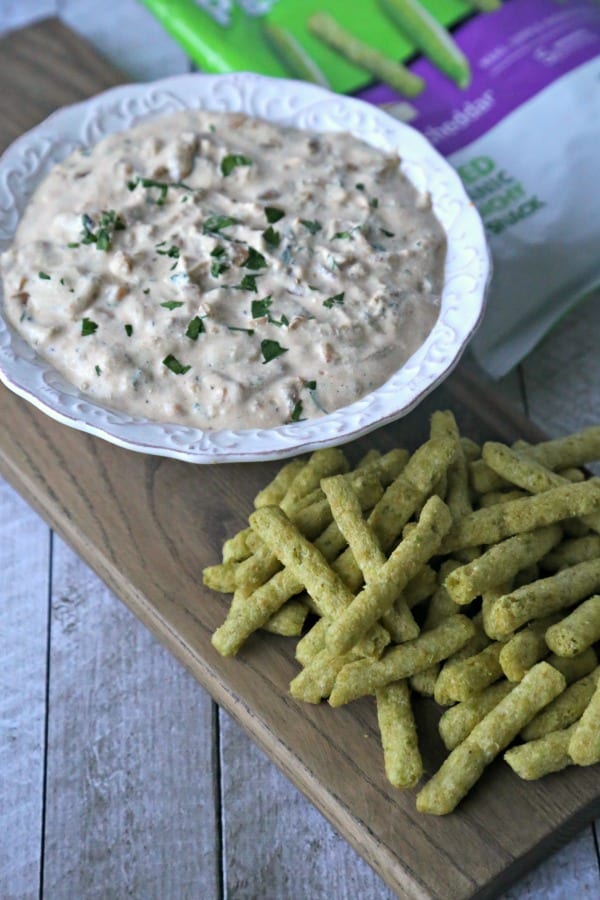 For those days when you need a bit of dinner assistance and do not want to dial for dinner or head through the nearest drive-thru, we have two awesome dinner assistants.  Veetee Rice is prepared rice ready for you in you fridge and comes in four delicious varieties – Jasmine Rice, Whole Grain Brown Rice & Quinoa, Basmati Rice & Wild Rice and Rice Pilaf.  Each package is non-gmo, gluten free and is ready in 2 minutes.  It goes from fridge to microwave in no time!  You can purchase Veetee Rice at a store near you.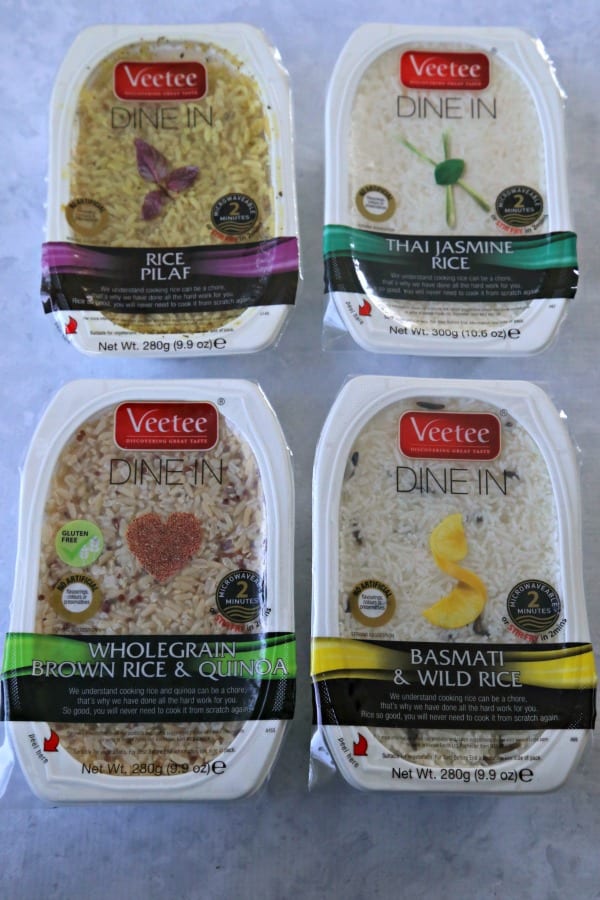 My other favorite dinner helper is Kahiki frozen meals.  If you love delicious Asian cuisine, Kahiki has the hookup.  They specialize in tempura and I have to tell you – their chicken tempura stays crisp in the oven!  Everything is made with all natural ingredients and they will have you forgetting the local take out joint's number.  They have a number of delicious dinner options including Crispy Tempura Chicken with Honey Sauce, Orange Chicken, General Tso's Chicken, Sweet & Spicy Chicken and more.  They have you all set for dinner this week with a great deal – you can print a limited time Buy 1 Get 1 FREE coupon for our new Yum Yum Stix™, Bowl & Roll™ entrees or Egg Rolls.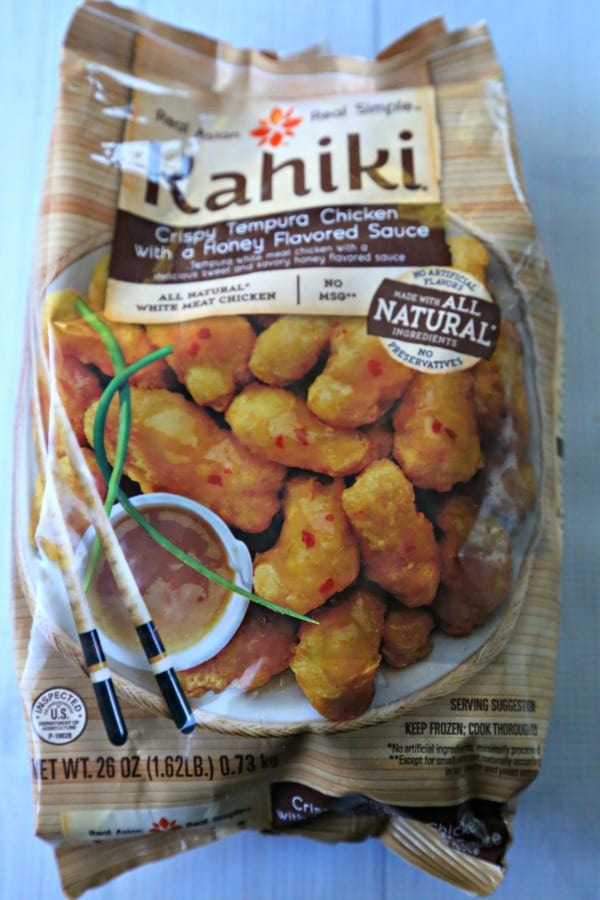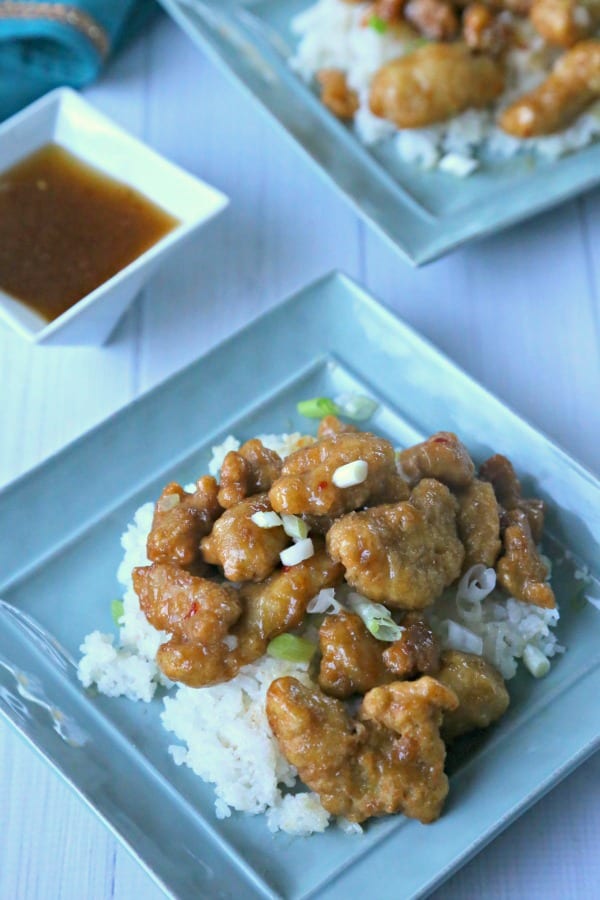 Needless to say, with these foodie finds, your back to school plan is golden.  Check out these fab finds and let me know what you think!