This is a reflection of meals I have made with Campbell's® Sauces as part of a sponsored post for Socialstars. #CampbellsSauces
Over the past four months, I have had a blast playing with Campbell's® Sauces, seeing how they fit into my crazy busy life. Here's the thing – my friends will tell you – I may joke about having a 9to9 but there are nights I do not get home until after 9. Sometimes the last thing I want to do when I get home that late is cook so these sauces have been a lifesaver, especially when my options are either grab takeout or spend hours cooking or give up and grab cereal or a quickly made sandwich for dinner. They are super easy to find in the grocery store and I tend to stock up when I see a good sale.
Since the introduction of Campbell's® Sauces to my pantry, dialing for dinner has been less of an option. I love how, with only a few fresh ingredients, I can have a delicious dinner on the table in minutes that tastes like something that simmered for hours.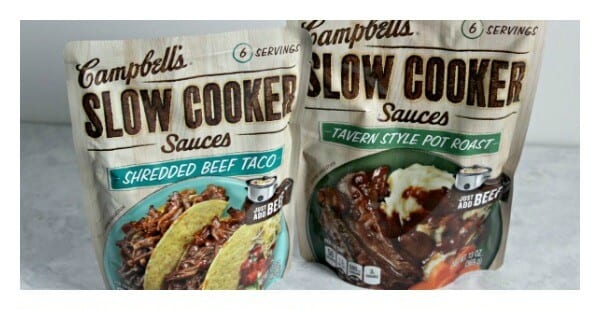 The Campbell's® Skillet Sauces are awesome, especially the Chicken Marsala and the Sesame Chicken. As I always have chicken in the freezer, it is zippy quick and tastes so much better than some of the delivery places!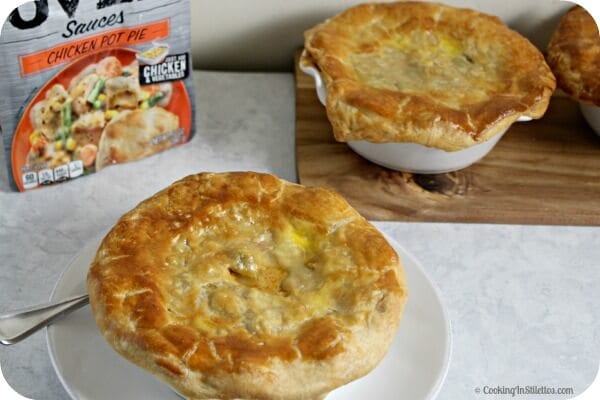 I love the ease of Campbell's® Oven Sauces, especially the Chicken Pot Pie and Classic Roasted Chicken flavors. I was able to whip up Mini Southwestern Chicken Pot Pies in no time flat and they were a hit at the dinner table. Added bonus – there is nothing like the smell of a chicken pot pie bubbling away in the oven on a chilly winter's night.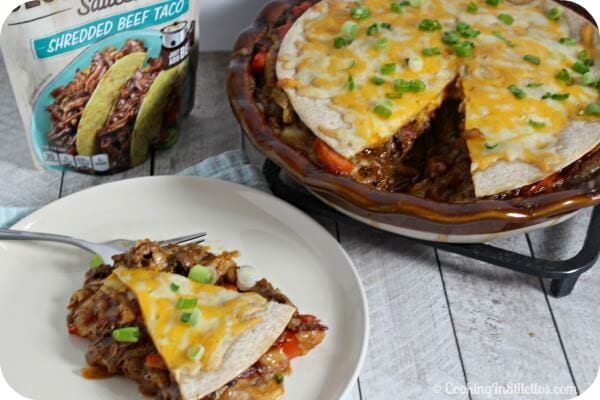 What really captured my heart are the Campbell's® Slow Cooker Sauces. The Tavern Style Pot Roast sauce reminds me of my Bampa's kitchen, the Hawaiian Pork is divine and y'all know I absolutely LOVED the Shredded Beef Taco flavor. I love how if there were leftovers, the packaging not only gave options but ideas for later. I could have Shredded Beef Tacos on another night or I could throw caution to the wind, making a Shredded Beef Fajita Torta.  Some other leftover transformations could include Hawaiian Pork Quesadillas with spicy pineapple salsa, Apple Bourbon Pulled Pork Nachos or even some juicy beef sammies with melted cheddar and horseradish aioli. Seriously – options are endless! Plus – who doesn't love letting a slow cooker do all the heavy lifting, right?
Campbell's® Sauces have lent a helping hand to my pantry, banishing plain chicken from the weeknight dinner menu! It is a pantry staple in my household and I really hope you give it a whirl. Just think of Campbell's® Sauces as your Sous Chef – a few fresh ingredients, a bit of saucy goodness and a delicious dinner is on the table in no time!
Want to find out more about Campbell's® Sauces or get some delicious recipe ideas? Visit them on Facebook, Pinterest, YouTube and Twitter.