It's Daylight Savings Time and we're springing forward.  Instead of dwelling on losing that hour's sleep, I decided to play with some springtime ingredients and bring a bit of brightness to the brunch table.
Growing up, my Aunt Maddie and my Great Grandmother loved going to dinner at a local spot in Western Mass – the Log Cabin.  One of my favorite desserts was their berries 'n cream – something so sweet but so simple.  For weekend brunch, I love whipping up a quick bread and I decided instead of my staple pumpkin/harvest bread, I decided to channel a childhood favorite and go with that flavor memory and made a Strawberries and Cream Bread.
There were some gorgeous strawberries at the market this weekend. I also decided to add a touch of extra creaminess to the batter with a combo of Greek yogurt and some Extra Sweet and Creamy Coffee-mate Creamer which has been a staple in my iced coffee lately.  The combo was perfect.  I glazed the bread with a super simple glaze with an additional touch of Extra Sweet and Creamy creamer and it was out of this world delicious.
If you want to bring a bit of spring to your brunch table, whip up a loaf of this divine Strawberries and Cream Bread.  I won't judge if you grab a couple extra berries and dip them in the glaze – pinky swear!
On to the recipe:
Gather your ingredients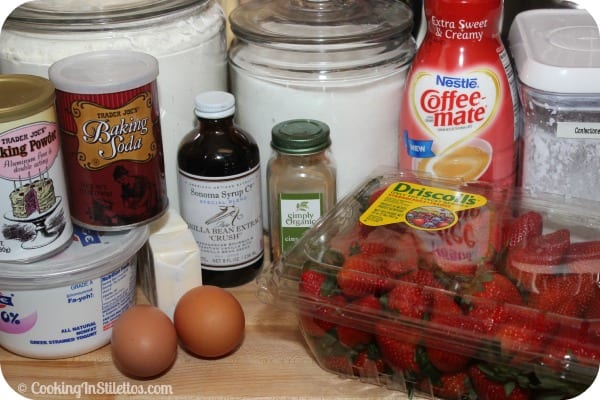 Sifting the dry ingredients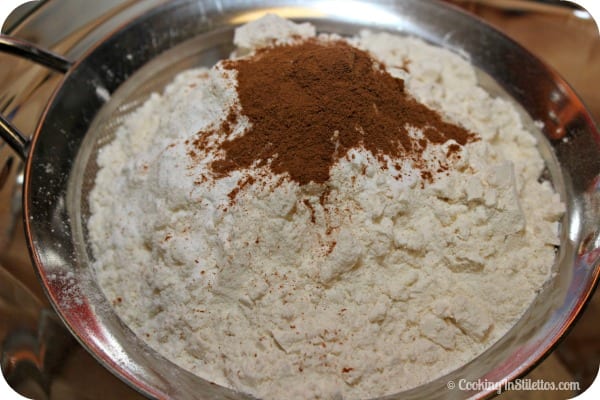 While adding a touch of Coffee-M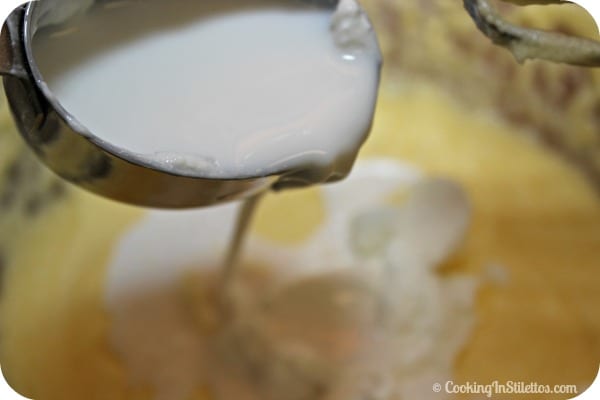 And some strawberries coated in a bit of flour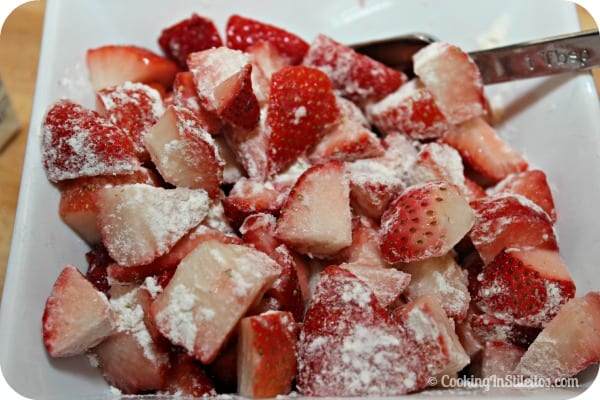 Off to the oven we go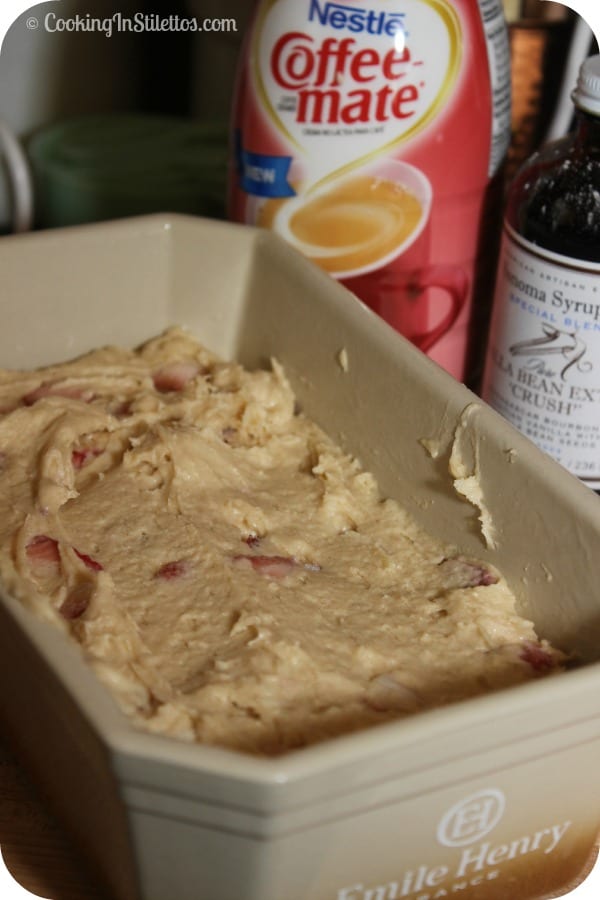 Freshly glazed and ready for slicing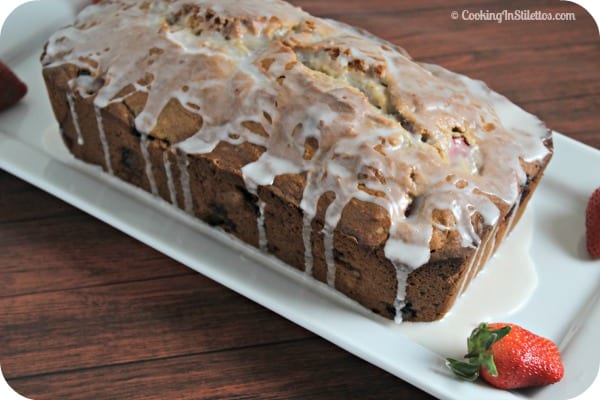 Now – don't you want a slice?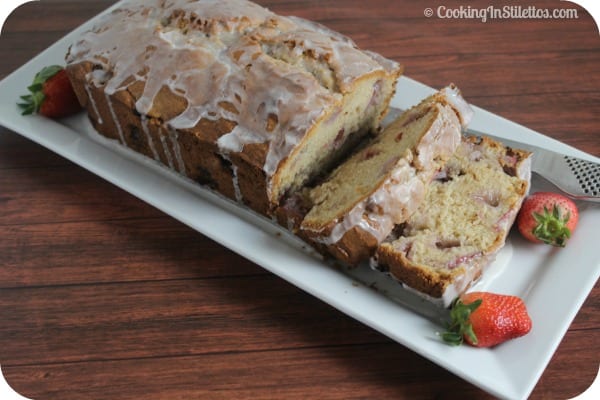 Aly M. Cleary
Yields 6-8
Strawberries and Cream Bread
The flavors of Strawberries and Cream come together in this fabulous quick bread made easy with a touch of Coffee-mate Extra Sweet & Creamy creamer
20 minPrep Time
1 hr, 10 Cook Time
1 hr, 30 Total Time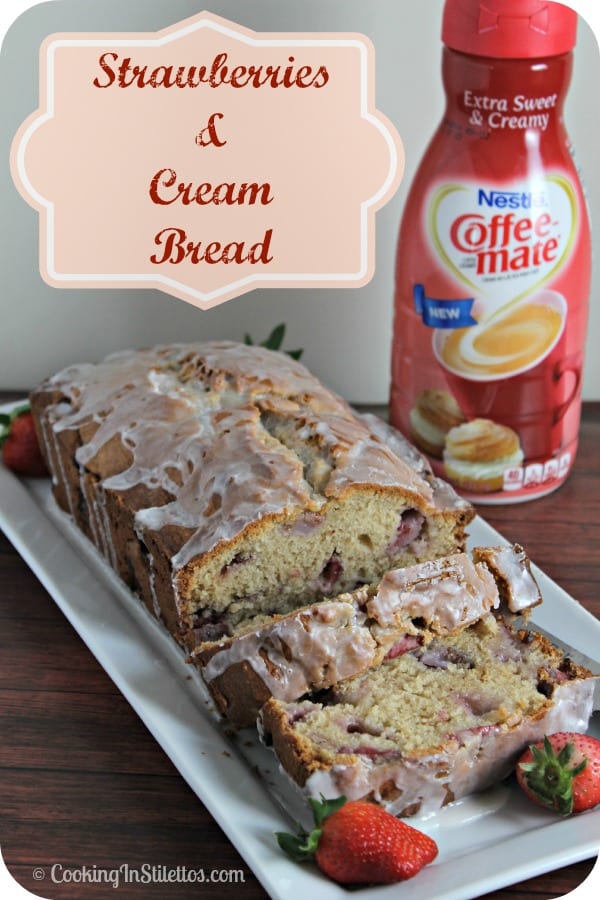 Ingredients
For the batter:

1 1/2 cups of chopped strawberries
2 tablespoons of flour
1/2 cup of butter, softened
3/4 cup of sugar
2 extra large eggs, room temperature
1/4 cup of Greek yogurt
1/4 cup of Coffee-mate Extra Sweet & Creamy creamer
1 teaspoon of vanilla extract
2 cups of all purpose flour
1/2 teaspoon of baking powder
1/2 teaspoon of baking soda
1/4 teaspoon of ground cinnamon
1/2 teaspoon of kosher salt

For the Glaze:

1 cup of powdered sugar
1/4 cup of Coffee-mate Extra Sweet & Creamy creamer
1/2 teaspoon of vanilla extract
Instructions
To make the batter:

Preheat the oven to 350 degrees F.
Lightly spray a non-stick loaf pan with a nonstick baking spray or lightly butter and flour the loaf pan. Set aside.
Lightly dust the chopped strawberries with 2 tablespoons of flour. Set aside.
In a large bowl, cream together the butter and sugar until they are light and fluffy.
Slowly incorporate the eggs, one by one, into the batter.
Beat in the Greek yogurt and the Coffee-mate creamer.
Add the vanilla and make sure everything is incorporated.
In another bowl, sift together the flour, baking soda, baking powder, cinnamon and salt.
Fold in the dry ingredients to the wet batter, making sure to not overmix.
Fold in the flour-dusted strawberries.
Pour the batter into the prepared loaf pan and bake for about 60 - 70 minutes, until a toothpick inserted in the center comes out clean. If you want, halfway through the baking, rotate the pan.
Cool for about 10 - 15 minutes or so and remove from the pan and cool on a wire rack while you make the glaze.

To make the glaze:

In a bowl, whisk together the powdered sugar, Coffee-mate creamer and vanilla extract until everything is combined.
Drizzle the glaze over the cooled bread and enjoy!
7.8.1.2
263
https://cookinginstilettos.com/strawberries-and-cream-bread/