Often believed to be Mexico's Independence Day, Cinco de Mayo actually commemorates the Mexican army's victory over the French forces on May 5, 1862, at the Battle of Puebla. The holiday is typically associated with parades, brightly colored dresses, street food, and festive music.
For Americans, Cinco de Mayo, or May 5, means celebrating Mexican-American culture and enjoying Mexican food and margaritas. If you're looking to throw the ultimate Cinco de Mayo party, here are the best ways to celebrate the holiday.
Start decorating
The three colors primarily associated with Cinco de Mayo are red, green, and white, which symbolize the Mexican flag. Many Cinco de Mayo parades and parties also feature a variety of bold, bright colors. To set the atmosphere, incorporate the colors of the Mexican flag into as many decorations as possible.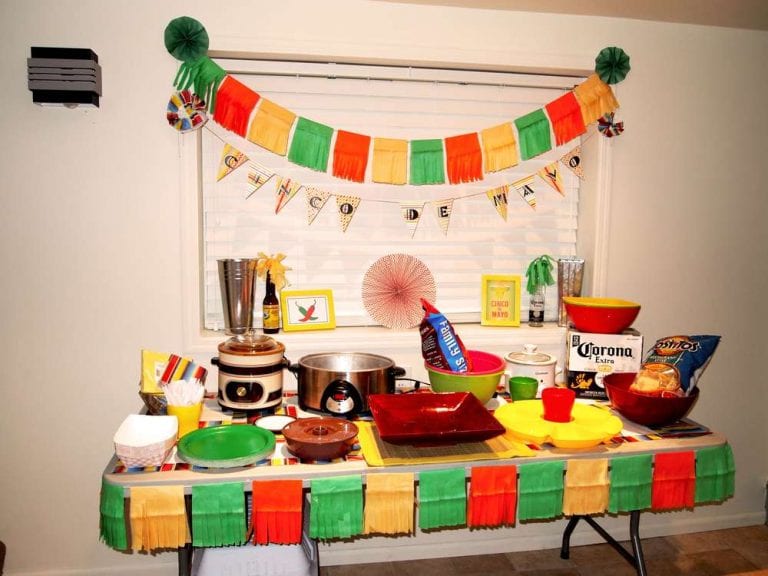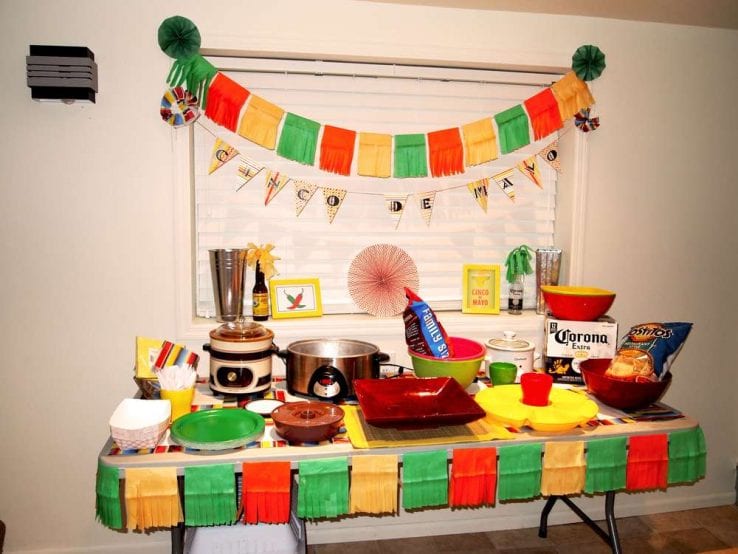 Before the party, invite some friends over to make decorations and party favors. The colors of the Mexican flag can be incorporated into almost any decoration, including plates, utensils, streamers, signs, or Mexican pottery, such as multi-colored vases. The rich colors associated with Cinco de Mayo can be easily used to make any room appear more festive.
Try stringing up red, green, and white Christmas lights around your house, making your own confetti using a paper punch, and hanging the Mexican flag above your doorway. Companies like Premier Glow are ideal for finding party accessories like confetti cannons and glow sticks. If you're looking to go all out, find a festive piñata to use as a party game.
Host a potluck
The purpose of Cinco de Mayo is to celebrate the Mexican army's victory over the French, and there's no better way to celebrate than with food. Encourage guests to bring traditional Mexican dishes like churros or tostadas. Dishes should be pleasing to the eyes, with bright and lively colors. Bright green limes, red bell peppers, and red tomato salsa can make a great centerpiece.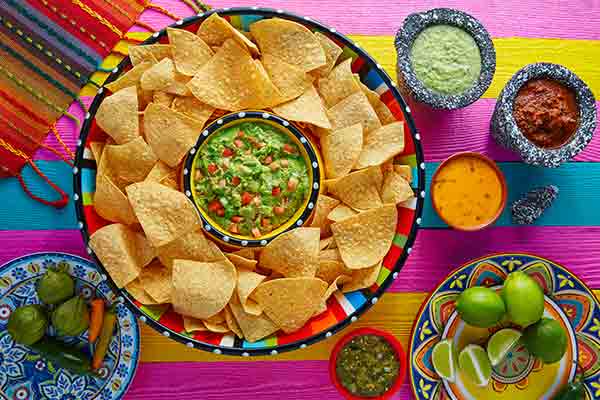 Don't forget the drinks
Obviously, no Cinco de Mayo celebration is complete without drinks. Tequila is the go-to drink for Cinco de Mayo parties and can also factor into your decorating. Try placing individual bottles of tequila on each table next to shot glasses, limes, and Mexican soda.
Like Mexican food, Mexican drinks are bold and full of flavor. If you're looking to serve cocktails, try a cilantro, chile, and pineapple sangrita, which is traditionally served alongside a glass of tequila.
Be respectful
Although there's nothing wrong with drinking tequila and celebrating the holiday responsibly, remember that Cinco de Mayo commemorates a proud moment for Mexico. While celebrating Cinco de Mayo, make a point to learn about the holiday's history. Similar to the Fourth of July, it's important to appreciate the significance of the holiday.
To expand you and your guests' knowledge of Cinco de Mayo, host a trivia challenge. Plan some questions surrounding the history of Mexico. For the ultimate trivia challenge, add drinks. For every question someone gets wrong, the player or team has to drink once. If a player or team gets a question right, the player/team to the left has to drink once.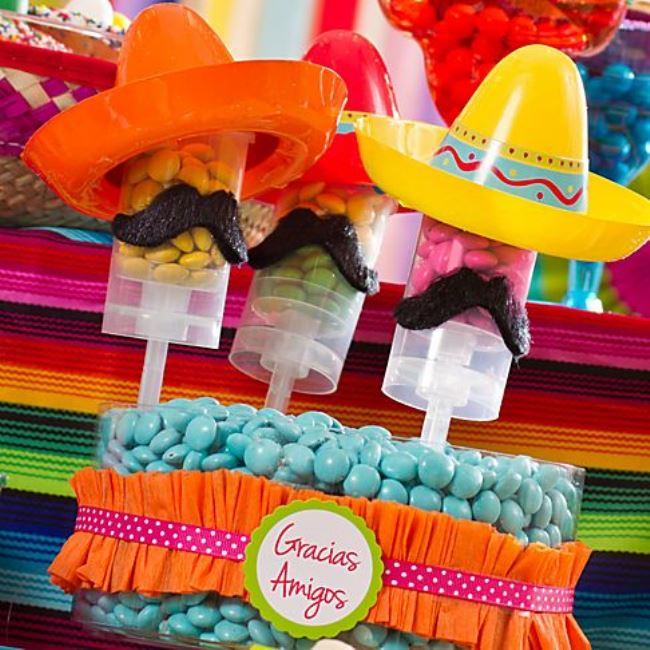 When the game is won, the losing players or teams have to finish their drinks. A trivia challenge is the perfect way to learn about and appreciate Mexican history while having fun with friends.
In order to host a great Cinco de Mayo party, make sure to center your attention around planning food and festivities. All in all, it's important to remain mindful of what the holiday is actually about while having fun with friends and family.