Your garden can be an amazing place for many different things. From just resting in the natural ambiance, barbeque, performing various physical activities and sports, playing with your pets or even throwing a sweet home-garden party.
However, there are a few things that you need to note beforehand. Even though your garden is a part of your home, it's still nature. And it has an open sky above it. Which means, sometimes rain and bad weather, or even blazing sun can ruin all of the activities that we mentioned earlier. In this article, we're going to cover all of the benefits of buying and using high peak tents.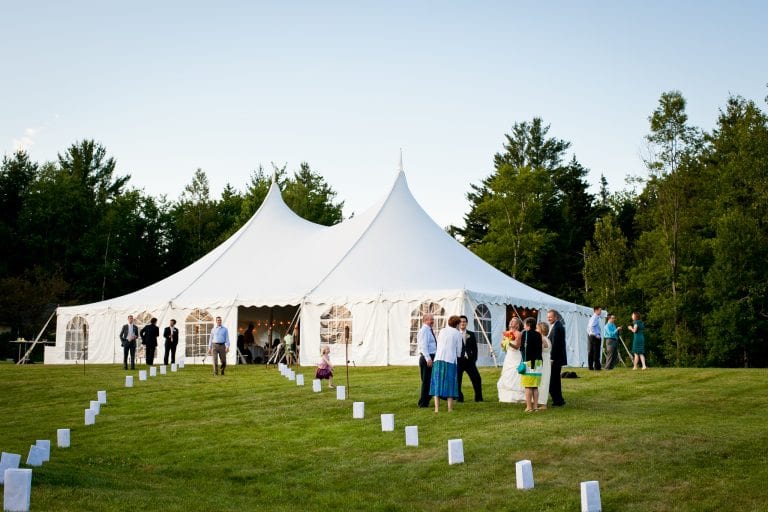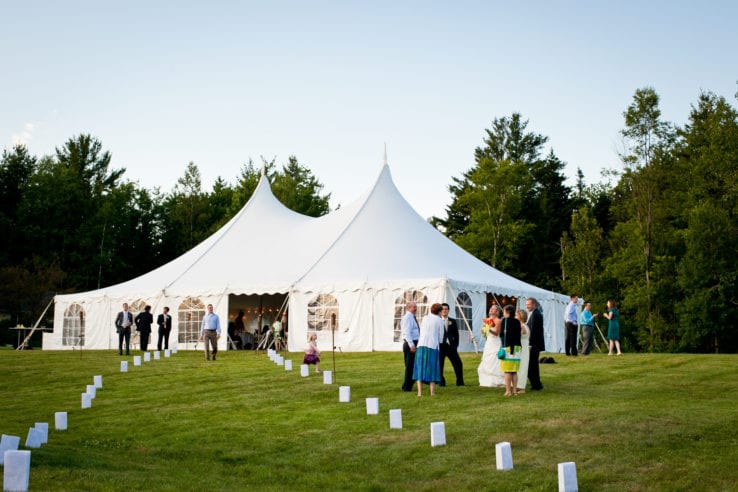 What are they?
Canopy tents are a great way of protecting your garden and your garden events from natural elements such as rain, hail and UV rays. It's a great way to get shade for a large group of people enjoying an event outdoors under an open sky. They find a lot of use for weddings, outdoor parties, backyard events, and barbeques. One of the best things that you can do is make an outdoor kitchen in your backyard or garden by using these tents. By doing this, you can enjoy cooking your favorite foods without worrying about how your house will smell after that. Also, it's much better to cook in nature, and you definitely cannot do a barbeque inside your living room, right?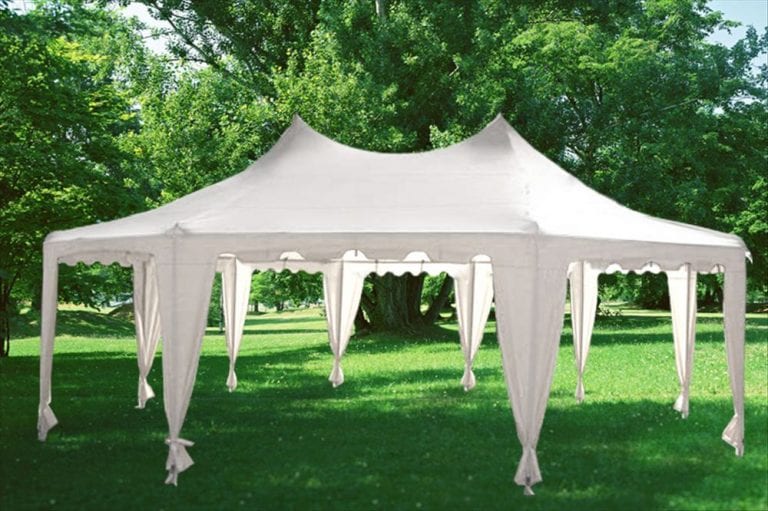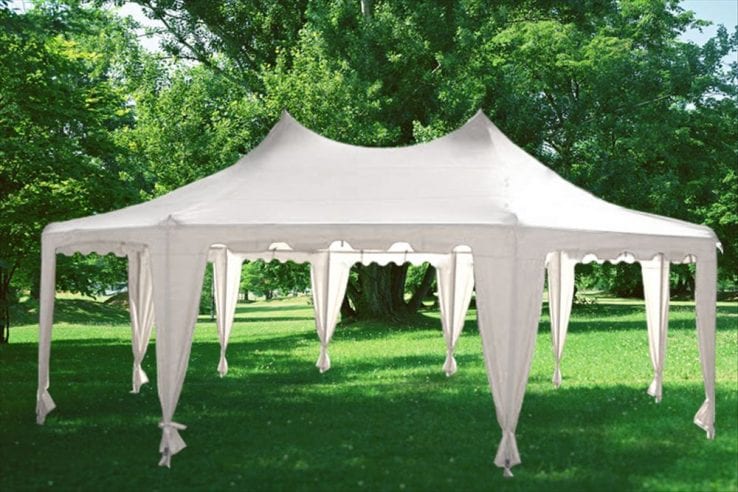 Most of the times the tents are made from a solid steel frame and special PE cloth that is waterproof and prevents UV rays as well. Usually, two or three entrances and windows on the sides are included. They also come in different colors so you can pick the one that matches your garden the most. Maybe you can even buy a custom painted one if you're going for some very unique design for your garden. The style is important after all!
Why use them?
Like we mentioned earlier, they are the cheapest, simplest and most functional way of providing shelter for weddings, camping trips and many different events that need to take place under an open sky. One of the best things about these tents is their ability to be quickly set up and disassembled when needed. So if you are in a hurry, you won't have to spend a lot of time picking up your stuff and leaving. This is especially handy when it's raining. Some of them also offer strengthened protection with ropes and other mechanisms for days that are extremely windy. A common use as well is for lemonade stands. Almost all lemonade stands use some form of tents. They are simply too good to pass on. We definitely encourage you to get yourself a high peak party tent if you love organizing outdoor parties and events.
What kind of tents are there?
When it comes to garden tents, there are a few different kinds that you can pick. Frame tents are the ones that have aluminum framing in order to provide the best structure for the tent fabric. These tents do not have any center poles or stakes and have an open center which allows anyone inside to have a clear and unobstructed view. They are mostly used for larger events.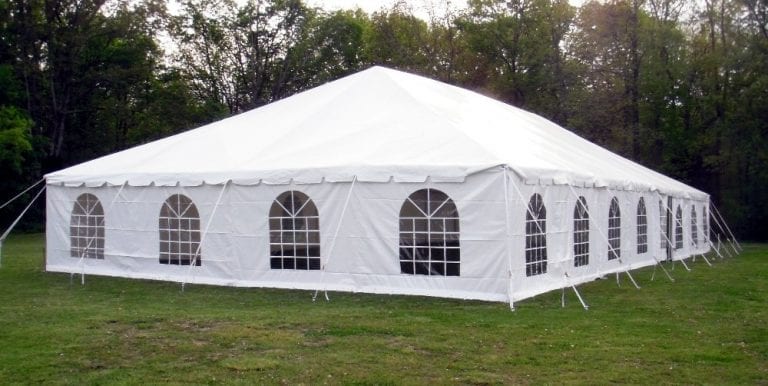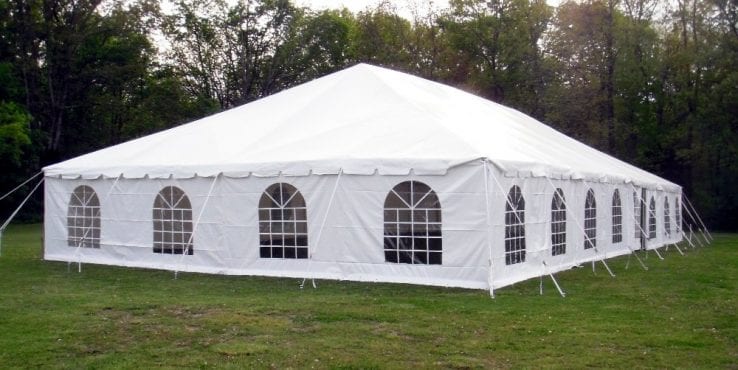 Pop up canopy tents are another type of a canopy tent and they offer a short term option for event organizers. Just like the previously mentioned frame tents, these do not require any center poles or staking. They have aluminum frame pieces, but their fabric is not as heavy and thick as the one on frame tents. They require just a few minutes to set up and are definitely recommended for one-day events. You should totally check out some Outsunny canopy tents.
Pole tents are different than the pop-ups and frame tents. They look like something that is called "a circus tent." The poles of the tent are being forced into the ground and then tied with a thick rope in order to provide additional and strengthened security and stability. These kinds of tents usually have a pretty large coverage area.