Fancy and unique proposals became pretty famous in the past couple of years. People are coming up with tons of new ideas to impress their soon-to-be life partner. Many of them include exotic locations, proposal during a skydive, planting a ring deep in the ocean when going scuba diving, hiding one in a desert and what not.
However, some people just like to keep it simple and classy. Not everyone is a fan of huge surprises and public exposure as well. That's why, in this article, we've prepared some tips for you in case you want to keep your proposal nice and quiet, in a restaurant, at a romantic dinner.
Wait for the right moment, don't rush it
A good and common tip is to not rush things up. Wait for the perfect moment, don't interrupt in the middle of a conversation. The person you're proposing to will definitely not get mad for you interrupting their speech but you can really choose a better timing. Don't do it at the beginning of the dinner before you even sat down. Make sure to eat, drink and do everything that you are supposed to do at the dinner, and when the situation finally calms down, then you can pull out your ring and propose.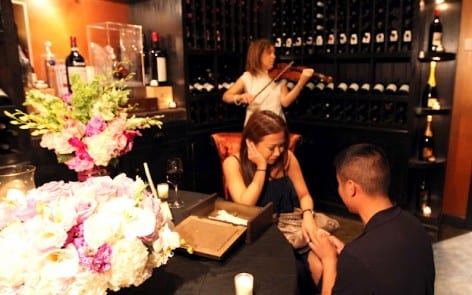 Notify the restaurant staff
It's always a good idea to have a little backup and support. Most people usually notify the people who work at the restaurant that they're about to make a proposal. They will help you make the moment better and also be there in case something goes wrong. Also, if they know what your plans are, they will not interrupt you by bringing food just at the moment when you're going to propose.
Choosing the right ring
Although materialistic value is not really important when it comes to love, choosing a beautiful ring for your loved one is kind of important. Make sure to check out recommendations from experts from PetraGems on Tanzanite diamond rings if you're looking for an amazing gift.
It's not just about buying the ring, it is about getting the one that has the most meaning behind it. Get creative with it, buy something that you know your partner likes. Show them that you care about the small details that they sometimes mentioned during one of your conversations. Get the color and shape they want, surprise them with your thoughtfulness.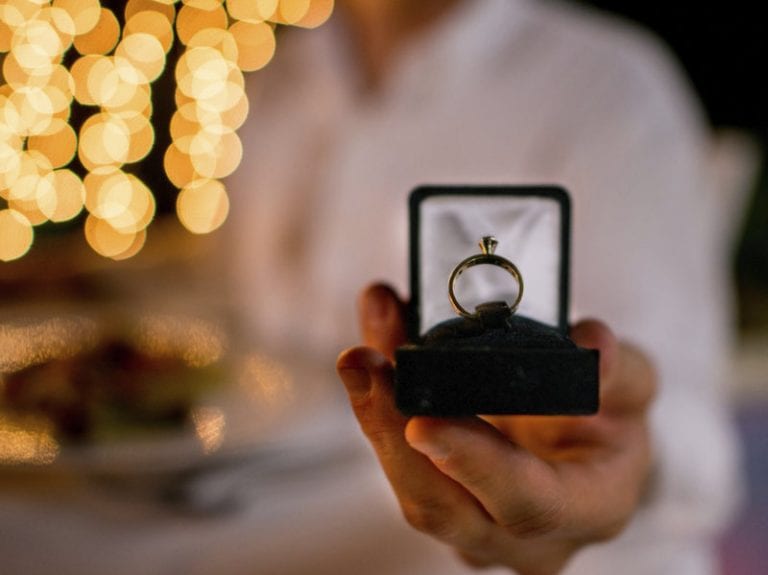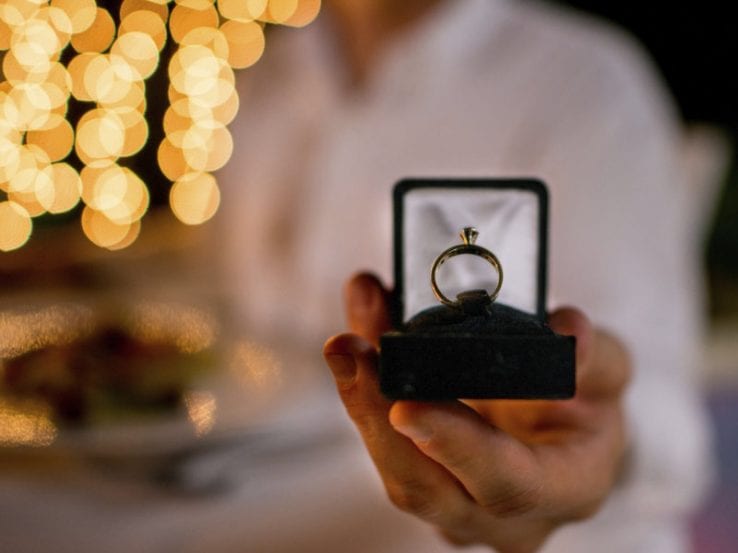 Why a restaurant – Why dinner?
Proposing in a restaurant or during dinner is popular for a reason. Like we previously mentioned, almost every staff member that works at a restaurant will be glad to help you in terms of making the moment better. Also, if the people who're eating there are also notified about your plans, they will applaud and cheer as well. Your partner will be fascinated by the amount of planning and care you've put into the proposal. Also, the restaurant staff will provide you with some music and maybe your favorite drink or champagne as well. There are just so many reasons to choose a good restaurant as a place for your proposal. Remember, you only propose once, so make it worth!