Do you love good food but have no idea how to cook? Maybe you want to become a professional chef but you don't know where to start? The advent of internet technology has eased access to skills training and services.  Whether you need thesis help, foreign language training or cooking lessons, everything is available online. You can now become an accomplished cook through established online classes which are flexible and convenient for those with busy schedules.  The cooking skills offered on these classes suit individuals who want to learn the basics of good healthy cooking and learners who want to make a career out of cooking.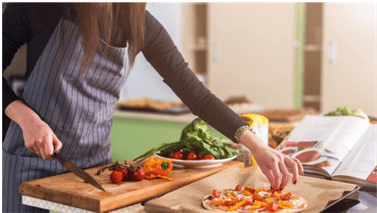 In this article, you will find a few of the best online cooking classes you should try. It is important to learn from a reputable online cooking program to attain the best set of skills. Keep reading.
Gordon Ramsay's Masterclass
Over the years, the mention of Chef Gordon Ramsay has become synonymous with good cooking. There is no doubt that Chef Ramsey is a master in his trade and this shows in everything he touches.  The celebrity chef whose incredible cooking skills and tough-as-nails personality came to light through his program Hell's Kitchen now dedicates a lot of time in training the next generation of great chefs.
Learners in Gordon Ramsay's Masterclass have an opportunity to get into his revered kitchen and learn the tricks through an intensive online course. There are 20 exclusive video lessons, which you access on joining this master class, and you can bet your skills will be in high demand on completion. If you have the desire to learn from the toughest chef instructor around, this is the online cooking class you should consider. It costs $90/class or $180 for an All-Access Pass.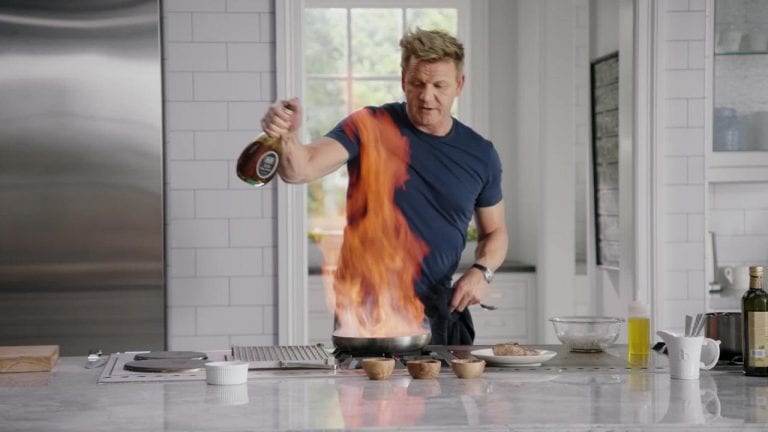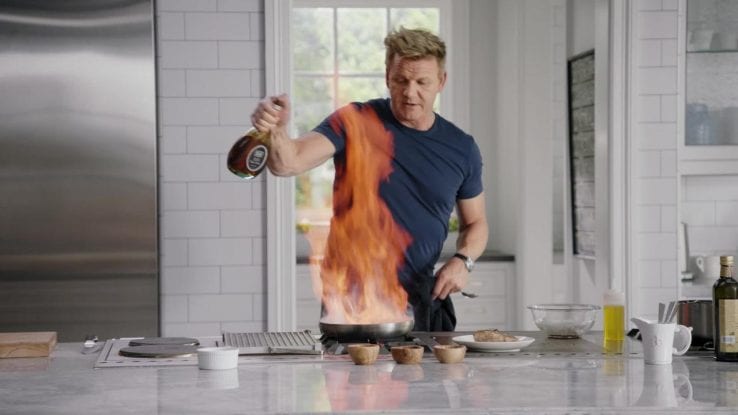 BBC Food Techniques
BBC always goes to great extents to produce great programs.  Their online cooking course has earned rave reviews from cooking enthusiasts and for many good reasons.  Food Techniques offers a wide variety of videos to suit different skill levels.
Some of the free topics include fruit and vegetables, Sauces, pastes and condiments, Meat, poultry and eggs, fish preparation, desserts, baking and pastry, sauces and pasta preparation and so much more. Their online platform offers invaluable insights on cooking techniques and you can interact with master chefs and access amazing recipes from their website. If you want to start your training from the basics, BBC Food techniques is a god place to start.
America's Test Kitchen Cooking School
This is one of the most comprehensive online cooking programs with over 45 technique lessons and 168 recipe lessons. Learners will undergo 4 in-depth courses and 11 cooking basics lessons to ensure they have everything they need to become excellent chefs.


Subscription with unlimited classes costs $19.95 per month and if you want access to instructors, the fees goes upto $39.95 per month. The online course offers detailed recipes, easy-to-understand explanations, step-by-step photo galleries, helpful self-evaluation guidance, online assistance by instructors, and unlimited cooking resources.
Other cooking online courses worth mention include Udemy Classes, Top Chef University, Chef2Chef Cooking Basics Class, Cooking with The Times, Kitchen Chemistry (MIT) among others. There's no doubt the internet is a god saver. Whether you want the best training in cooking or you need a dissertation editor for your paper, help is just a few clicks away.