This is a sponsored post. My opinions are my own.
I have a confession – while I love cooking – I absolutely detest the cleanup.
While some people find zen while doing dishes, I don't.  And, when I know a dish is going to be beyond especially messy and will require a bit of soaking and scrubbing, well, there's a strong likelihood I might not make it or try to find another way to prepare it where it doesn't get so *ahem* messy (hello ham in the slow cooker!).  I also am one of those that tends to use a few extra dishes than what might be normally necessary which means more dishes and more mess.  Clearly, I need to streamline.
One of my absolute favorite comfort go-to recipes is baked pasta.  When I started on my culinary journey years ago, I can recall quite a few dish fails but baked pasta was one of those that I knew I could prep for a small group or a crowd and everyone would love.   Granted, the way I started making it was essentially dumping pasta, sauce with a bit of ground hamburger and a couple spices, cover it with cheese and bake in a disposable tin (see – I hate the cleanup!) like one of my friends taught me to do.  As I would make it often, eventually I graduated to using my Le Creuset enamel baking dishes and, while they were okay with the cleanup, I still had to soak those baking dishes for a spell.
I eventually learned that a spritz of PAM on my baking dishes would mean that the sticky gooey crispy mess that you might find baked on the pans would rinse off with barely a scrub of the dish brush.  Also – if you spritz a bit of PAM on the foil if you lightly tent and cover it (as I do sometimes depending on the preparation), the cheese wouldn't stick – definitely making baked pasta a dish that would be in the regular rotation.
Now when I make this baked pasta, I tend to make a quick and easy homemade sauce to coat my favorite pasta – cavatappi – and, instead of the ground hamburger, I love adding a few links of fresh Italian sausage and ground turkey for the meat sauce.  Also – I love the Italian blend cheeses that have not only mozzarella but also some other faves like fonatina, asiago and romano to give the cheesy crust a bit of a bite.  Serve with a light salad and a bit of crusty bread and you have a comfort dinner that will be a family favorite – and won't have you cursing the dishwasher for making you run the pan through the wash cycle more than once.
On to the recipe:
Gather your ingredients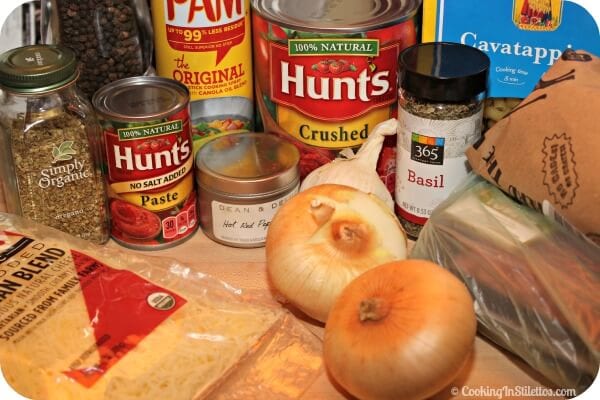 My secret weapon for easy cleanup – PAM – and yes, that's one of my first baking dishes I bought eons ago – still looks fantastic!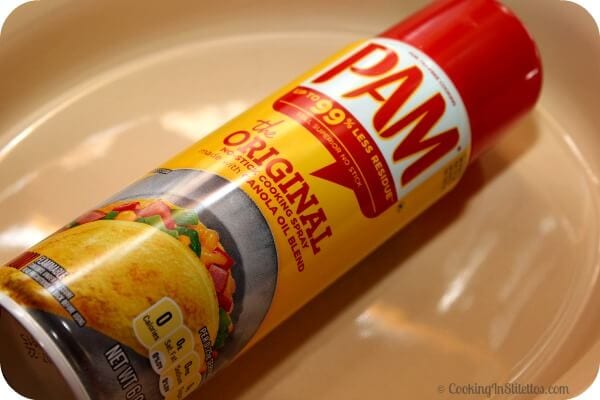 Fresh Italian sausage – nothing like it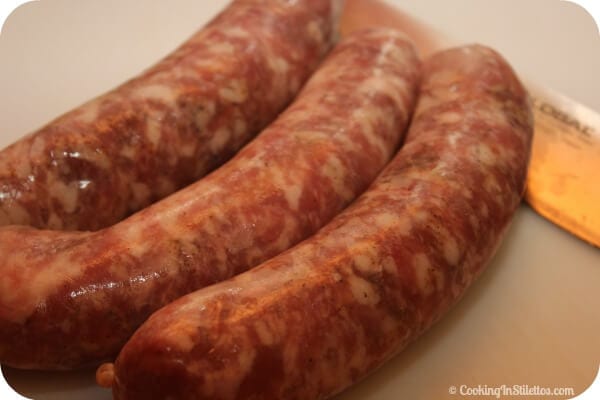 A few spices to add some zest to the sauce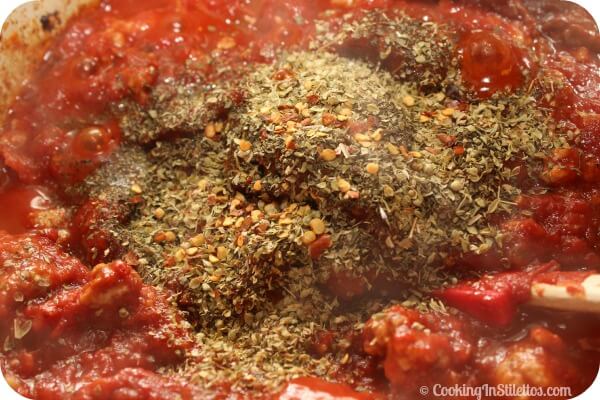 Let's assemble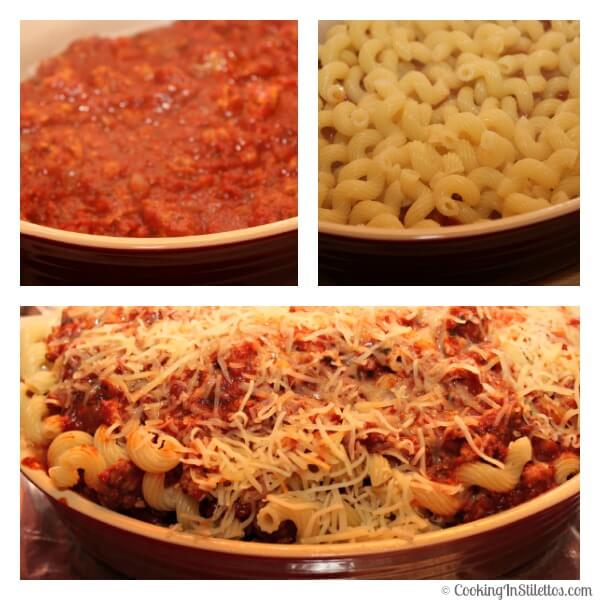 Look at that lovely – hot, bubbly and covered with melted cheese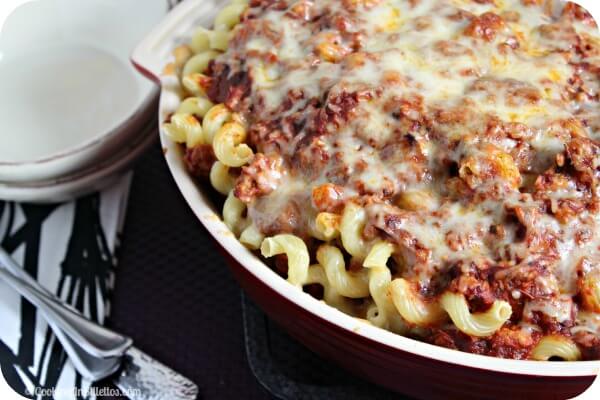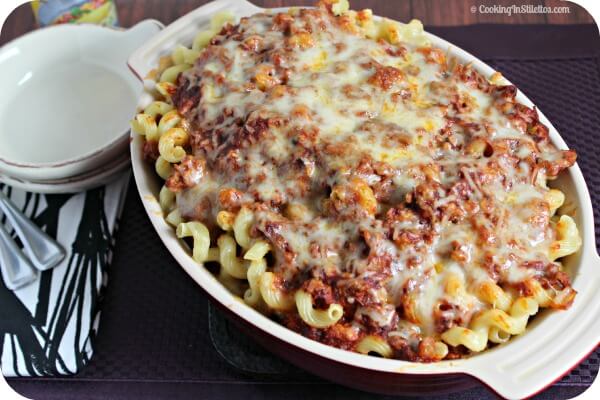 Aly M. Cleary
Yields 4
Baked Pasta With Italian Sausage
Baked Pasta with Italian Sausage is always a family favorite. Layers of pasta with Italian Sausage and a homemade meat sauce that will have your family thinking it's Sunday dinner. It couldn't be easier to make!
15 minPrep Time
55 minCook Time
1 hr, 10 Total Time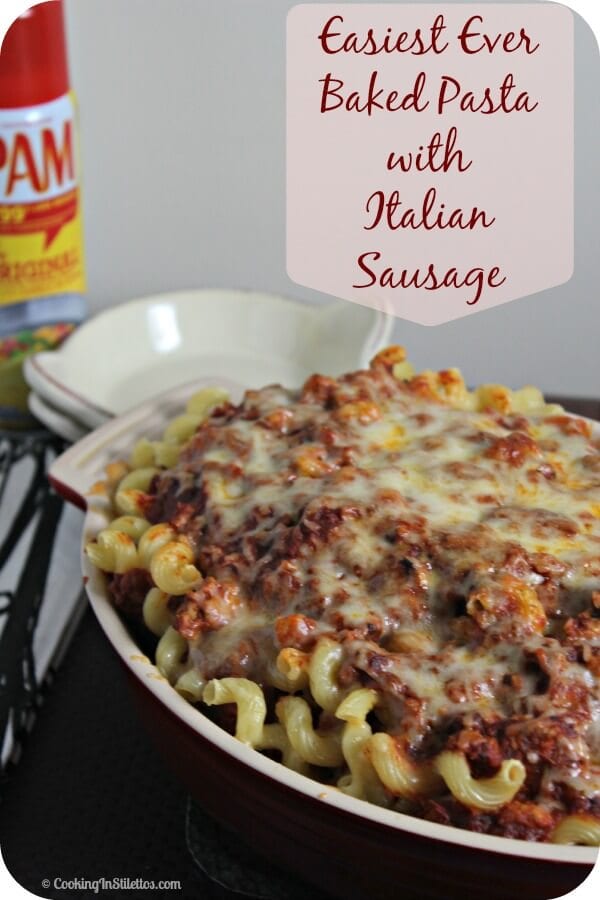 Ingredients
PAM Original No-Stick Cooking Spray
8 ounces of your favorite dried pasta - I love cavatuppi pasta in this
1 tablespoon of olive oil
1 pound of lean ground turkey
3 links of mild Italian sausage
1 medium onion or 2 small onions, diced
3 cloves of garlic, minced
1 28 ounce can of crushed tomatoes
1 6 ounce can of tomato paste
1/2 teaspoon of sugar
1 teaspoon of dried basil
1 1/2 teaspoons of dried oregano
1/4 - 1/2 teaspoon of red pepper flakes (depending on your spice level)
1 teaspoon of salt
1/2 teaspoon of black pepper
1 cup of your favorite shredded Italian blend cheese
Instructions
Spray a 9 x 13 baking dish with the PAM and set aside. The last thing you want is a sticky pasta pan!
In a heavy bottom dutch oven, over medium high heat, add the olive oil.
Brown the ground turkey and the Italian sausage until the meat is browned. Remove the browned meat to a paper lined plate and drain most of the fat.
Add the onions and cook until translucent.
Add the garlic and saute for a minute more.
Add some of the crushed tomatoes and, using a wooden spoon, scrape off the brown bits from the bottom of the pot (if there were any).
Add the remaining crushed tomatoes, followed by the tomato paste, sugar, basil, oregano, red pepper flakes, salt and pepper. If you would like a more loose sauce, add about 1/4 to 1/2 cup of water to loosen it up.
Stir to combine everything and simmer for 20 minutes or so.
While the sauce is simmering, preheat your oven to 375 degrees F.
Fill a large saucepan with water.
Salt the water when it comes to a boil and add the pasta.
Let cook for about 6 minutes or so until it's just short of al dente.
To the baking dish, add a layer of sauce so that it covers the bottom of the pan.
Follow that with a bit of pasta and then a bit of cheese.
Do another layer of sauce, pasta and cheese.
Drizzle a bit more sauce over the pasta and cover with the remaining cheese.
Place the baking pan on a cookie sheet in case of any bubble overs and bake, uncovered, for about 15 - 20 minutes, until the cheese is toasty brown.
Enjoy!
7.8.1.2
229
https://cookinginstilettos.com/baked-pasta-with-italian-sausage/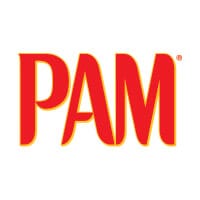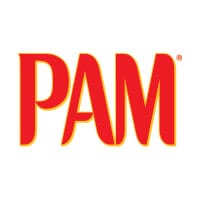 Leaving up to 99% less residue, PAM is your ally in the kitchen and allows you to save time during prep and clean up!
Disclosure: Compensation was provided by ConAgra via Mode Media. The opinions expressed herein are those of the author and are not indicative of the opinions or positions of ConAgra.