Singapore is a city-state known for its diverse culinary scene, and one of the most beloved aspects of its food culture is its delectable desserts.
Among the many bakeries that dot the city, Emicakes: The best bakery in Singapore stands out as a shining star.
This bakery has earned a reputation for being the best in Singapore, and in this article, we'll take a closer look at what makes Emicakes so special.
A Sweet Beginning
Emicakes is not just any bakery; it has a rich history dating back to 1992 when it first opened its doors. Founded by Mr. Ng Kwee Tee, this bakery began as a small family business with a passion for crafting cakes that would delight the taste buds of every Singaporean.
Fast forward to today, and Emicakes has become an iconic brand, synonymous with quality and innovation.
Quality Ingredients, Exceptional Taste
One of the key reasons Emicakes has earned its status as the best bakery in Singapore is its unwavering commitment to using the finest ingredients. From the flour used in their cakes to the cream used in their fillings, every component is carefully selected to ensure the utmost quality and taste.
Fluffy Sponge Cakes
Emicakes is renowned for its sponge cakes, which are known for their exceptional lightness and fluffiness. The secret lies in the use of premium flour and fresh eggs. Each bite of an Emicakes sponge cake is a heavenly experience that melts in your mouth.
Durian Delights
Singaporeans have a deep love for durian, often referred to as the "King of Fruits." Emicakes has taken this beloved fruit to the next level by incorporating it into their cakes.
Their Durian Chempedak Cake is a masterpiece that captures the unique flavor of durian while maintaining a perfect balance of sweetness and creaminess.
Unique Flavor Combinations
What sets Emicakes apart from the competition is its ability to combine traditional flavors with innovative twists. Whether it's a classic pandan cake with a modern twist or a fusion of local and international flavors, this bakery consistently surprises and delights its customers.
Passionate Craftsmanship
Behind every delicious cake at Emicakes is a team of passionate craftsmen who take immense pride in their work. These skilled bakers and pastry chefs dedicate themselves to perfecting each creation, ensuring that every cake that leaves the bakery is a work of art.
Customization
Emicakes understands that every occasion is unique, and they offer a range of customization options. Whether it's a birthday, wedding, or corporate event, you can work with their team to create a cake that not only tastes amazing but also suits the theme and purpose of your celebration.
Freshness Guaranteed
One of the challenges bakeries face is maintaining the freshness of their products. Emicakes tackles this challenge head-on by baking their cakes daily in small batches. This commitment to freshness ensures that customers enjoy cakes that are moist and flavorful, without any compromise.
Embracing Tradition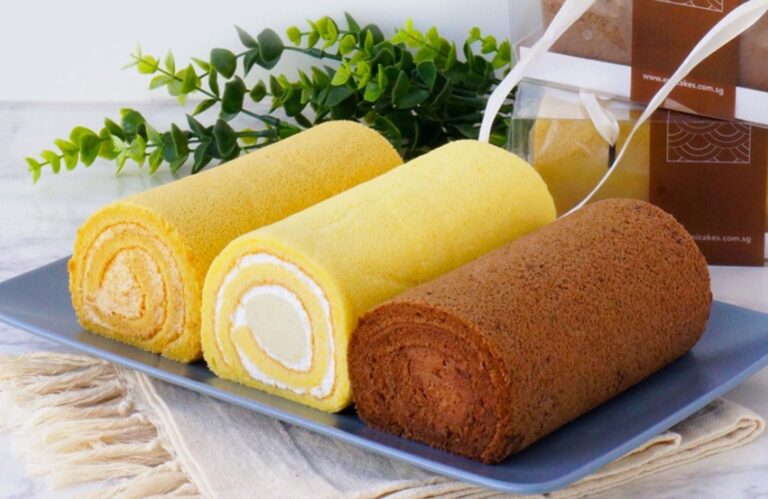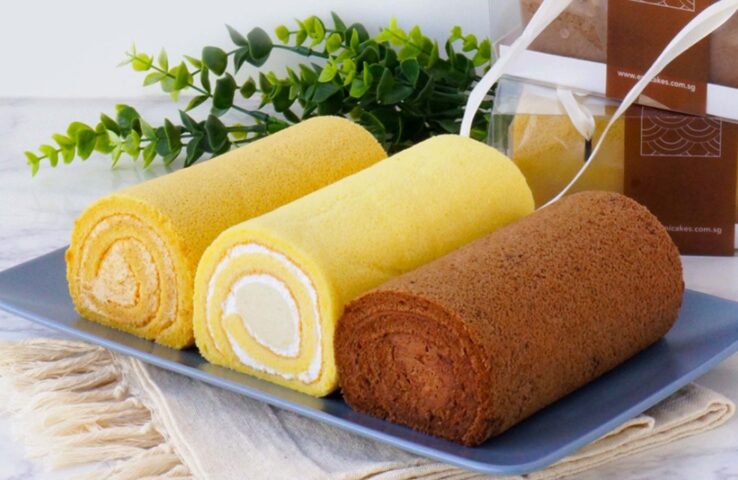 While Emicakes is known for its innovative flavors and modern designs, it also pays homage to traditional Singaporean desserts. They offer a selection of nostalgic treats that evoke a sense of nostalgia for many locals.
Ondeh Ondeh Cake
The Ondeh Ondeh Cake is a prime example of Emicakes' dedication to tradition. It takes the beloved ondeh ondeh, a traditional Malay kuih filled with palm sugar, and transforms it into a delightful cake. This fusion of old and new is a testament to the bakery's ability to connect with the diverse tastes of Singapore.
Kueh Dadar Swiss Roll
The Kueh Dadar Swiss Roll is another crowd favorite. Emicakes have taken the flavors of the classic kueh dadar, a pandan-flavored snack, and rolled them into a soft, fluffy cake. It's a modern twist on a beloved local dessert that has won the hearts of many.
Community Engagement
Beyond serving delicious cakes, Emicakes is deeply committed to giving back to the community that has supported it for decades. The bakery regularly participates in charitable initiatives and supports local causes.
Charity Drives
Emicakes often collaborates with charitable organizations to raise funds for various causes. By purchasing their cakes, customers not only indulge in delightful treats but also contribute to the betterment of society.
Support for Local Artisans
The bakery also supports local artisans by showcasing their handmade products in their stores. This collaboration not only promotes local talent but also adds a unique and artistic touch to Emicakes' outlets.
Emicakes Online Experience
In the digital age, Emicakes has embraced e-commerce to make their delicious creations more accessible to customers. Their user-friendly website allows customers to browse and order their favorite cakes from the comfort of their homes.
Convenient Ordering
Emicakes' online platform offers a hassle-free ordering process. Customers can choose their desired cakes, customize them, and have them delivered to their doorstep. This convenience has made it a go-to option for busy individuals and families.
Exclusive Online Offers
To sweeten the deal for online customers, Emicakes often runs exclusive promotions and offers. This not only makes their cakes more affordable but also encourages customers to explore new flavors and creations.
The Emicakes Experience
Visiting an Emicakes outlet is not just about buying cakes; it's an experience in itself. The warm and inviting ambiance, the friendly staff, and the tantalizing aroma of freshly baked goods create an atmosphere that keeps customers coming back for more.
In-Store Delights
Emicakes outlets are designed to be more than just places to pick up cakes. They offer a range of beverages, including coffee and tea, that pair perfectly with their cakes. This allows customers to enjoy a complete dessert experience in a cozy setting.
Customer Service
The staff at Emicakes are known for their exceptional customer service. They are always ready to assist customers in choosing the perfect cake for their occasion and ensuring a seamless shopping experience.
Awards and Recognition
Emicakes' dedication to excellence has not gone unnoticed. Over the years, they have received numerous awards and accolades that reflect their commitment to quality and customer satisfaction.
Best Cake Shop in Singapore
Emicakes has consistently been recognized as the best cake shop in Singapore by various food and lifestyle publications. This title is a testament to their unwavering dedication to crafting exceptional cakes.
Singapore Brand Award
The Singapore Brand Award is a prestigious recognition of homegrown brands that have excelled in their respective industries. Emicakes' receipt of this award solidifies its position as a beloved and respected brand in Singapore.
Conclusion
In a city where food is celebrated as a national pastime, Emicakes has carved a special place for itself. Its commitment to quality, innovation, tradition, and community engagement make it more than just a bakery; it's a beloved institution.
Whether you're a long-time fan or new to the Emicakes experience, one thing is certain: this bakery's sweet treats will continue to captivate the hearts and palates of Singaporeans for generations to come.
So, the next time you're in Singapore, don't miss the opportunity to indulge in the delectable creations of the best bakery in the city – Emicakes.