Fast food is cheap, but re-creating it in your kitchen doesn't have to be expensive; some staples have been around for literal centuries, and the basic ingredients are still incredibly affordable while being incredibly tasty as well!
There are a few different reasons why people choose to swing by a fast food chain and grab something cheap and easy to eat. 
First, you may not have the time to commit to a full spread. Not everyone is a stay at home mom or dad these days. Research shows that the rate of stay at home parents is actually on the rise – up 6% since 1999. But spending an hour on dinner every night isn't ideal or realistic for most families and individuals.
If you have kids, another problem that comes into play is pickiness. Every year countless children are referred to specialists regarding their diet; they're either obese, or not eating enough. Some will demand only chicken fingers or fries. Others are disgusted by texture. It can throw off the balance of feeding a family and trying to keep them healthy at the same time.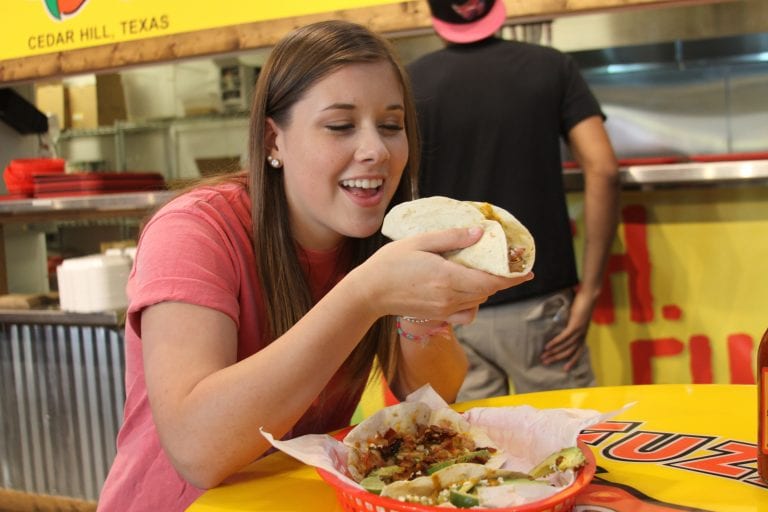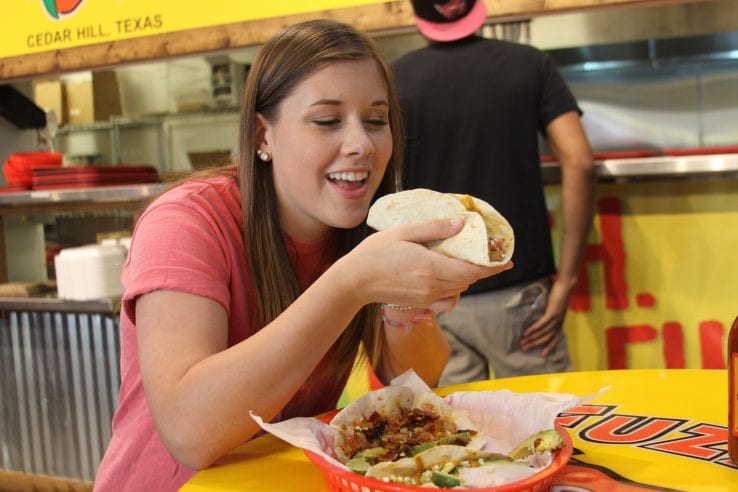 Luckily, most fast food restaurants have items on the menu that are easy and affordable to re-create. 
Today we're going to tackle the quesadilla. 
Originally created in colonial Mexico, the quesadilla has been adopted and changed by quite a few different cultures, but the basics are simple: tortillas and cheese.
Traditional quesadillas include corn tortillas and Oaxaca cheese, however you can add meats, beans, vegetables, spices – whatever you want to make a quick and easy meal.
Here's a priced out version of our basic recipe:
Tortillas (wheat, 8 count, 10 inches): $3.39
Shredded Four Cheese Blend (8oz): $1.99
Salsa (mild, medium, or hot): $1.39
Don't forget a bit of butter to soften and crisp the tortilla in a pan. As you can see, the overall cost of this recipe comes to just over $7. You can check out Taco Bell menu prices here, where they list their quesadillas at around $4 with meat.  
Keep in mind that although our recipe is a few dollars more, the package sizes are bigger and can be used for the same recipe or different creations at a later date.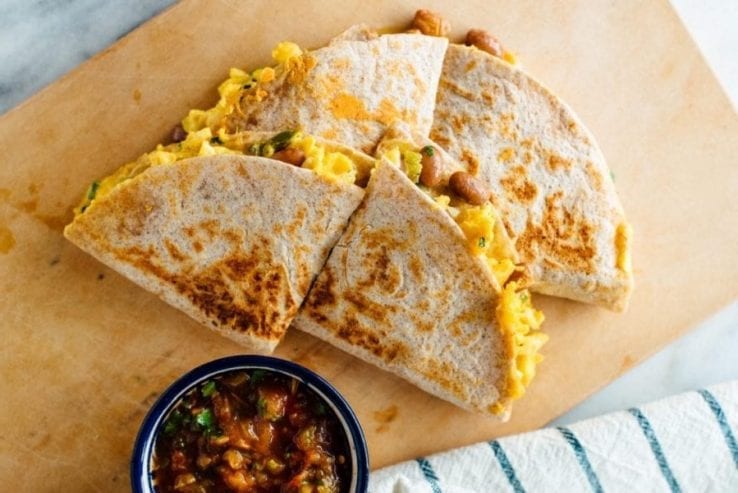 Here are a few more pros for making dinner at home:
You know what's in your meal. Taco Bell has dealt with controversy over their "mystery meat" for years, and although it's good on the way down, there's no ignoring the jokes about what happens in the aftermath. By buying your own ingredients, you know what you're putting in your body. You also have the option to choose ingredients such as all-organic, dairy or meat alternatives, and tailored taste preferences.

Serving size – you're ultimately getting more bang for your buck. $4 at Taco Bell will get you one serving. Our $7 recipe sets you up for a family dinner, and possibly some options for future meals.

Family time. This recipe is so easy that it would be great for kids to be involved in. It's also always a good idea to teach children how to be self-sufficient, so that in the future, they're not depending on fast food restaurants or on you to make them a meal.
Now that we've given you a few reasons to get into the kitchen and spend a little time making a meal, here's the recipe – don't forget to add or take away ingredients as you see fit! We're well aware that not everyone follows the same diet or preferences.
Homemade Quesadilla
1 Pack Large Tortillas (wheat, corn, flour, etc.)

1 Pack Grated Cheese (cheddar, jack, or a mix)

Olive oil or butter
Additional options: Tomatoes, shredded chicken, avocado, peppers, salt
Instructions:
In a large skillet, add a small amount of oil or butter and coat the pan. Taking one tortilla at a time, heat on both sides until air pockets form with some browning. 
When the air pockets begin to form, add cheese and other desired ingredients. Keep the layer on the thinner side as we'll be folding the tortilla and cutting it up.
Lower the heat and cover the pan, allowing the cheese to melt. When the cheese is melted fold the tortilla over, lift it from the pan, and cut into wedges from the center out. 
And that's it – for just $7, you've made a meal that takes maybe ten minutes tops depending on how many people you're feeding. It's healthier than other fast food options, you can add other ingredients depending on what you're craving, and it's a quick solution when facing hungry kids and guests. There also isn't much clean up or preparation required!
Keep an eye out for more healthy alternatives to fast food favorites. They're great options for anyone with little time to spare in the kitchen, large families to feed, and a tight budget.