Weighed down by the heat? Fuel your body with a delicious, nutritional summer salad.
As we slide into summer, those seemingly endless days of heat and fun, very often we can feel way too warm to even think about eating until the evening. While it's always a good idea to listen to your body and remember to stay hydrated, don't forget about those essential vitamins and minerals too (even if it is closer to evening). Fruits and vegetables are the main sources of both, and WHO insists on eating them 5 times a day. Why?
So, help you get your five-a-day, we've brought together three of the best summer salads that you need to try. They all include cucumber among their ingredients, therefore they are low-cal and good for weight loss. There is a link for additional info about the cucumber diet.
Simplicity at its finest
This is a classic, easy-to-make salad for those quick and healthy summer lunches. Simple to prepare, tasty, and nutritious, it's all you could ask for on a hot day. You can also use it as a base to other salads and level-up with your favorite ingredients.
Ingredients (for three):
1 small head of lettuce
1 large cucumber/2 small cucumbers
12-15 cherry tomatoes
1 medium red onion
For the dressing:
3 tablespoons of olive oil
1-1.5 tablespoons of white wine vinegar
A pinch of salt and pepper
A squeeze (not too much) of lemon
How to make it:
Start by washing all your vegetables and placing them to the side.
Cut the lettuce and onions into slices, half the cherry tomatoes, and cut the cucumbers into quarters.
Add it to a large bowl and mix.
To make the dressing add the olive oil, white wine vinegar, salt and pepper into a glass jar, screw on the lid and shake vigorously to combine. Then add in a squeeze of lemon as per your taste to flavor.
Next, drizzle the dressing into the salad and serve.
If you want to add a little boost to your salad try these optional extras:
Feta cheese
Sun Dried tomatoes
Red pepper
Sweetcorn
Chickpeas
Warm chicken breast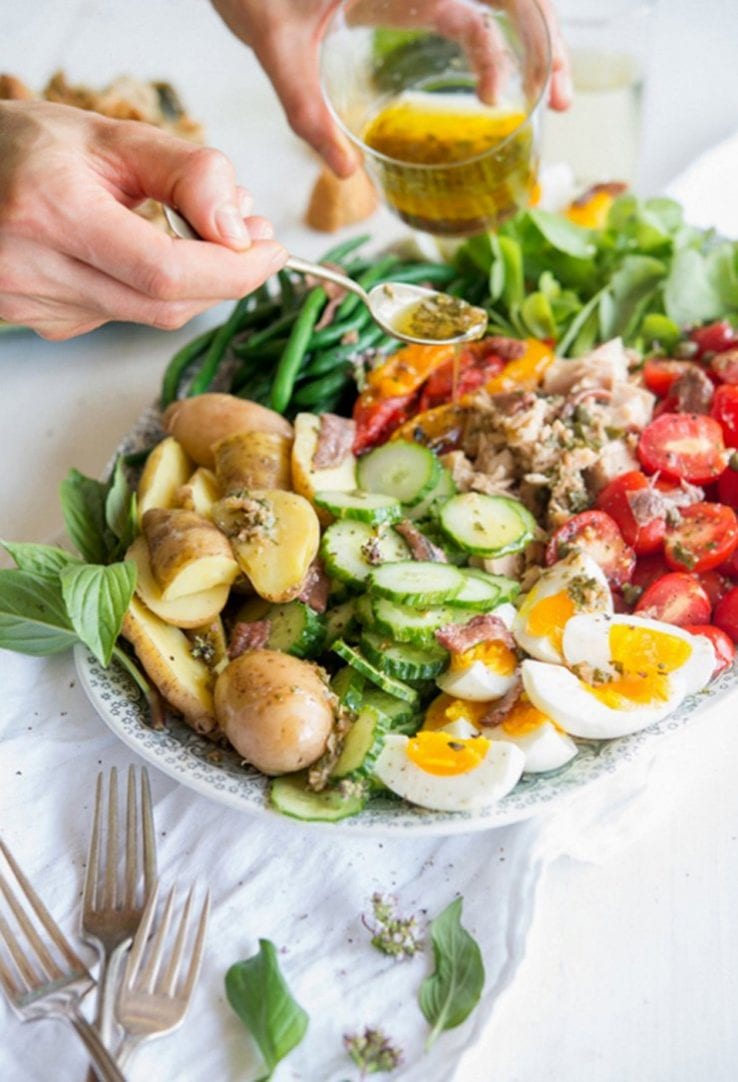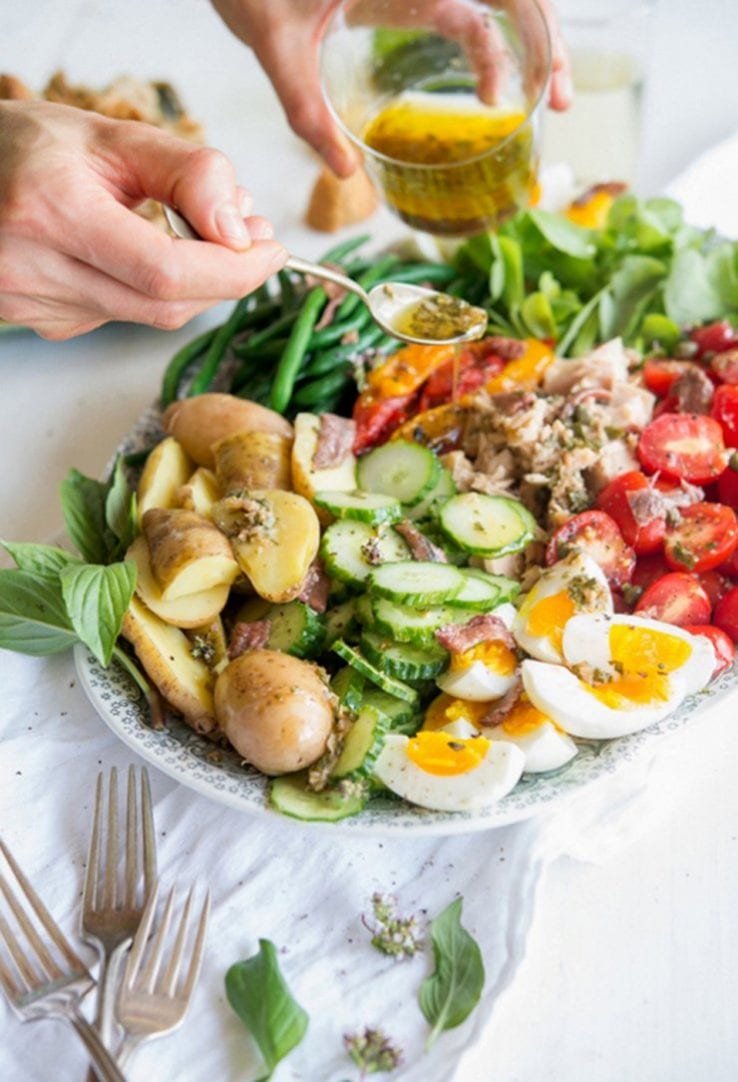 Green giant
Packed with vitamins and minerals, the benefits green giant salad can boost your health and fill your tummy. Discover a new way to reap the perks of a cucumber diet for weight loss and never be bored.
Ingredients (for three):
1 medium onion
1 small carrot
2 large cucumbers/4 medium
Dill to flavor
For the dressing:
¼ cup of white wine vinegar
¼ cup of water
1-1.5 tablespoons of sugar
A pinch of salt and pepper
How to make it:
Make sure all your vegetables are thoroughly washed and peeled in preparation. Taking off the cucumber skin is optional.
Grate the carrots finely.
Dice the onion and slice the cucumbers. We prefer cubes, but you might like slices.
Start with the dressing. Add the ingredients to a glass jar and shake until mixed.
Combine the salad and dressing in a bowl, use dill to flavor as needed.
If you want to add a little boost to your salad, try these optional extras:
Crunchy cabbage
Apples
Avocado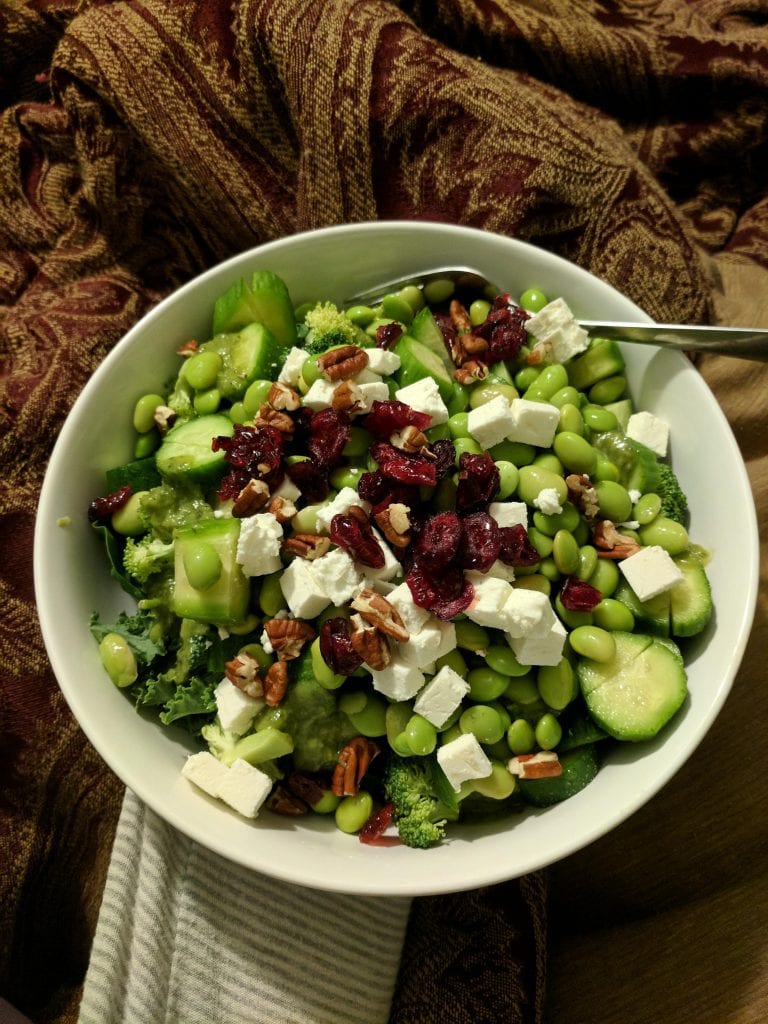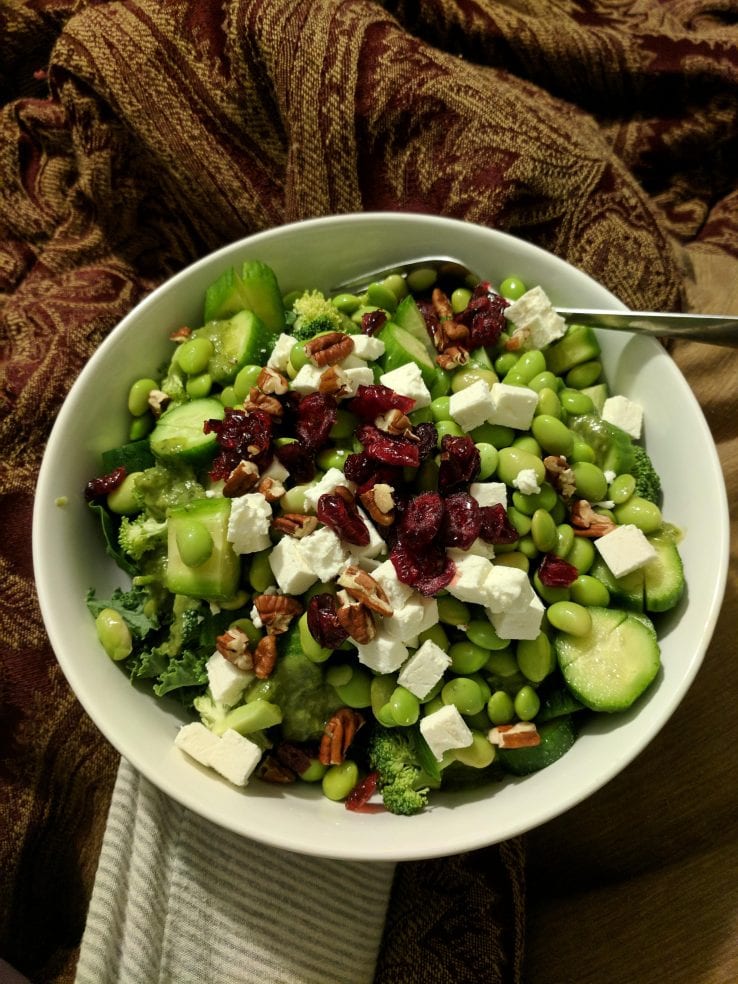 Strawberry tang
Who said salads had to be boring? This colorful summer surprise combines fruits and vegetables to give a boost to your diet and put a smile on your face.
Ingredients (for three):
10 strawberries
A handful of spinach
A handful of wild rocket leaves (arugula)
1 large cucumber/2 medium cucumbers
1 medium avocado
8 cherry tomatoes
Pumpkin seeds or walnuts
1 large nectarine
For the dressing:
1/4 cup of balsamic vinegar
1/4 cup of olive oil
5 teaspoons of whole grain mustard
1 teaspoon of honey
A pinch of salt and pepper
How to make it:
Wash the fruits, vegetables, and leaves properly, and set to one side.
Slice the strawberries, cucumbers, cherry tomatoes, avocado, and nectarine, and add to a bowl. Mix in the leaves (rocket and spinach).
Create the dressing by taking a glass jar and adding the ingredients. Close and shake thoroughly. Feel free to add more balsamic vinegar for a tangier taste.
Pour the dressing over the salad.
Serve and sprinkle the nuts/seeds on top
If you want to add a little boost to your salad, try these optional extras:
Brie cheese
Soft, fresh and toasted bread
Feta cheese
Chicken breast
Bacon