If your friend or partner loves to cook, bake, or simply spend time in the kitchen, then you are a very lucky person. In all likelihood, they aren't stingy with their creations, so you get to taste-test your way through their delicious experiments.
Why not return the favor by giving them something they can use to perfect their culinary skills? Take a look at these gifts to find inspiration in the kitchen. From the 'I can't believe they make this' to the 'I'm so glad they make these', this list has everything your gourmand could want.
A smart thermometer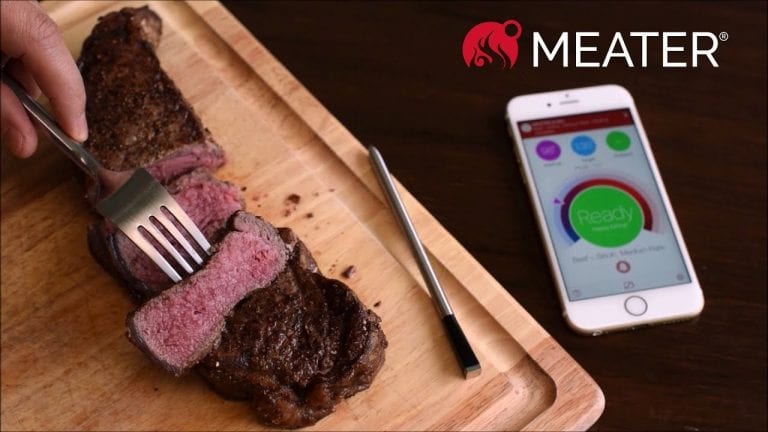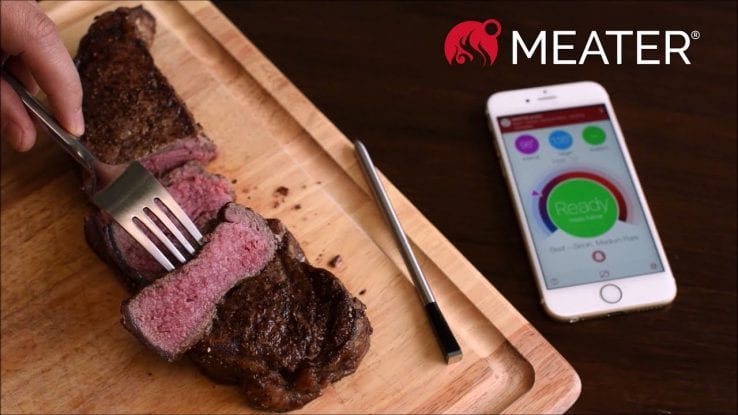 People like their steaks rare and chicken well-done, not the other way around. If you manage to mix these things up in your pursuit for the perfect dinner, you need the Meater — a smart thermometer that works in tandem with your phone to tell you when your steak is done.
It tells you the current temperature and compares it to the target temperature for your choice of meat, cut, and desired finish. The app will let you know how long you have until you need to take it out of the oven or off the grill, eliminating any of the guess work when it comes to cooking something to perfection.
A smart stirrer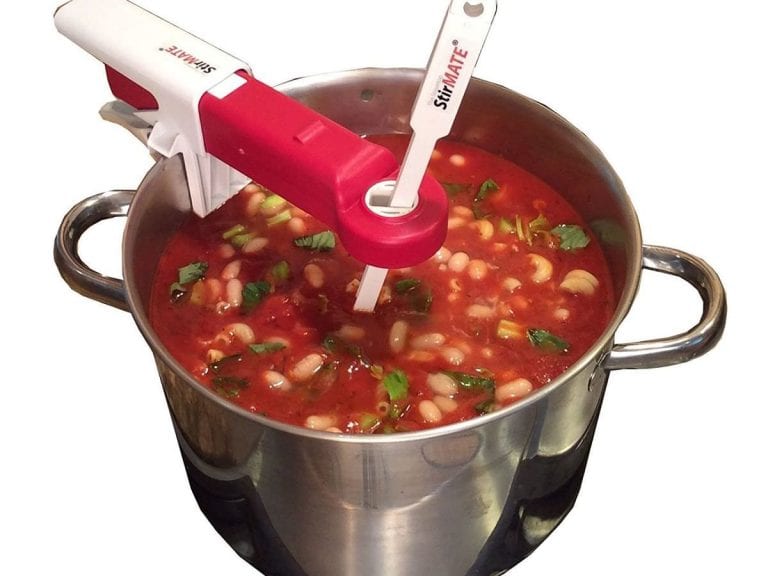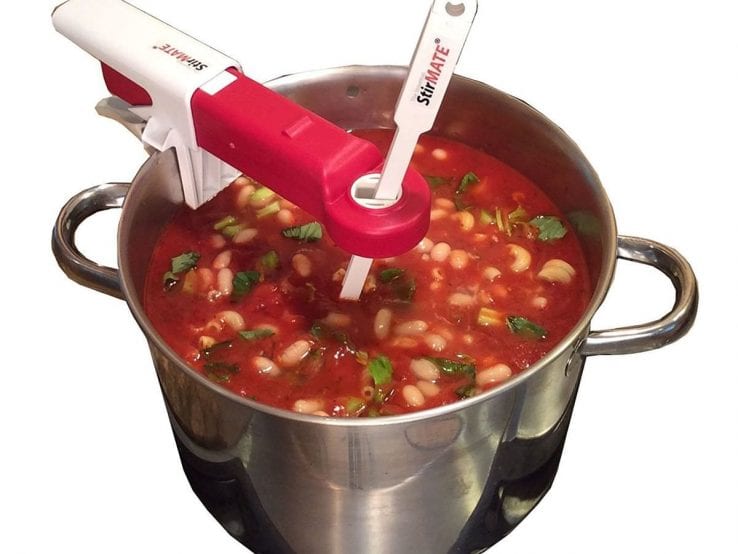 Anyone who cooks in large batches or preserves their own food knows it isn't all the chopping you have to do that's the worst part of your job. The biggest challenge is standing over a hot oven while stirring the pot to make sure nothing burns to the bottom. It's a tedious task when you could be doing better things with your time.
That's why the StirMate is such an ingenious contraption for the kitchen. It hooks onto the lip of any pot, and its adjustable attachments stirs risotto, caramelized onions, salsa, or soups hands-free — giving you the option to get other things done on your to-do list while you wait for things to brown or reduce.
An adjustable stand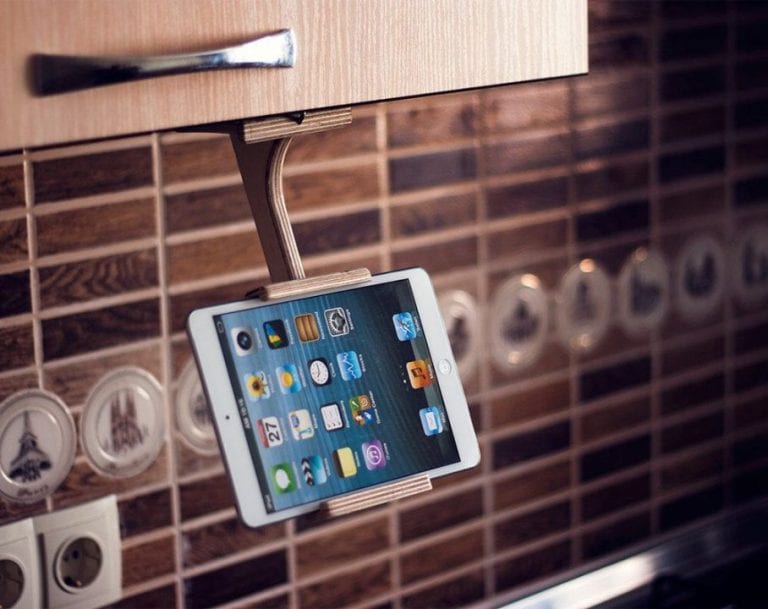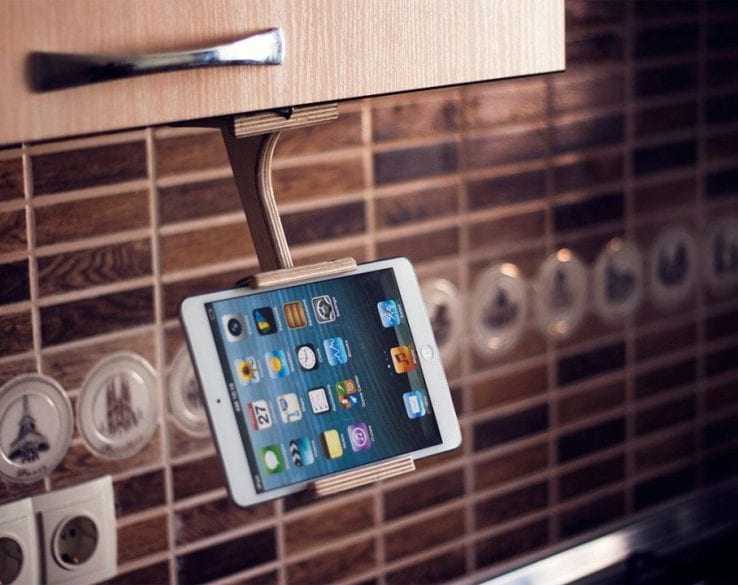 For every recipe your fish out of granny's old recipe box, you find another 15 recipes on the web. With a simple swipe here and a quick tap there, you're able to find the best way to smoke brisket, whip Italian meringue, or convert measurements from one system to another using nothing but your phone.
You can make it even simpler by wrapping up this stand from TreeSky. The stand attaches to any upper cabinet, and its adjustable arms wrap around your Pixel to display the screen at roughly eye level. It makes bending your neck to read the next step in a recipe a thing of the past. It also cuts down on any accidental transfer of dough or sauces since you won't have to pick it up to unlock your screen.
A Pixel wrap
Of course, if you can't help but touch your phone every once in a while, a Pixel wrap is a must-have. Pixel wraps are grime resistant and scratch-free, protecting your phone from the dangers of the kitchen — including bubbling sauces, dusty flours, and oily marinades. It's like an oven mitt for your Pixel, but with none of the bulk!
They also give you an opportunity to show off your creative powers beyond the kitchen when you choose to shop from a company like dbrand. With a constantly updating catalogue of textures, there's always a new design to choose — like the most recent black marble Pixel wrap. Take a look to see how you can deck out your Google Pixel with fresh colors that stand up to kitchen grease and grime.
A boozy scale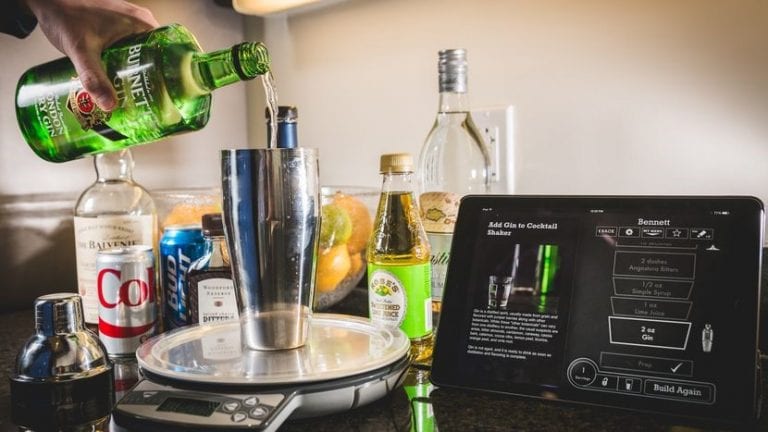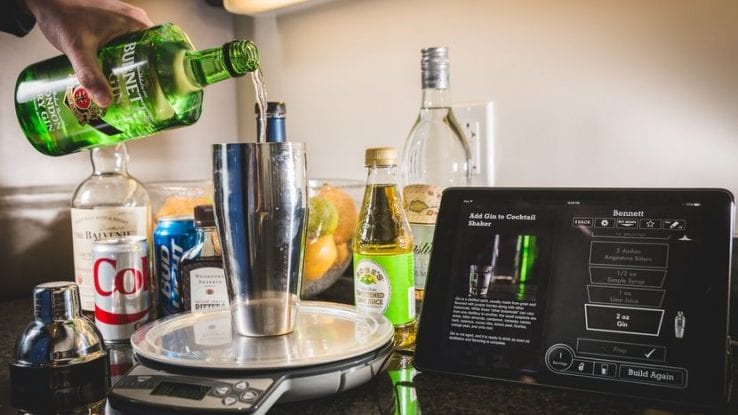 If your idea of cooking involves pouring out the perfect tipple of amaretto for your mixed drink, then a Perfect Drink PRO Smart Scale is the gift of the year. With more than 400 recipes in its database, the scale guides you through all your favorite drinks plus many more. This app-controlled cocktail mixing set means you never have to eyeball a shot or guess what a jigger is ever again. The scale will ding to let you know when you've poured the perfect amount, making sure all your cocktails for New Years and beyond are effortlessly balanced.
Let's be honest — anything from this list is a gift to you, too. Not only will you impress them with your aptly chosen present, but they'll reward you with more delicious food. Now that's a win-win!
Although you may not have any luck in the kitchen, your loved one does. Improve the already good odds they'll create another tasty dish to share with you. Get them something from this list and help them improve their skills as a chef.