On to the recipe
Gather the ingredients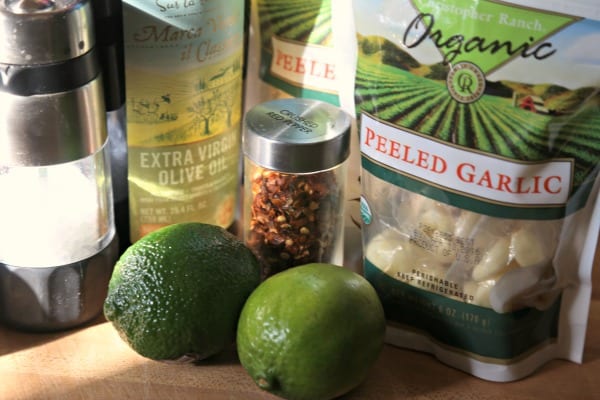 Pre-peeled Garlic and  Olive Oil ready for the oven (Save the judgment please – this time!)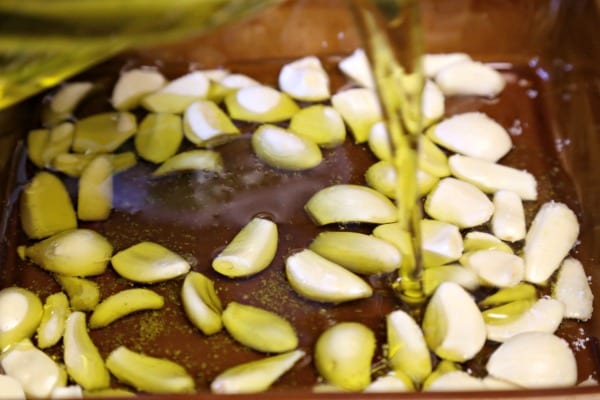 Adding a Bit of Lime and Red Pepper Flakes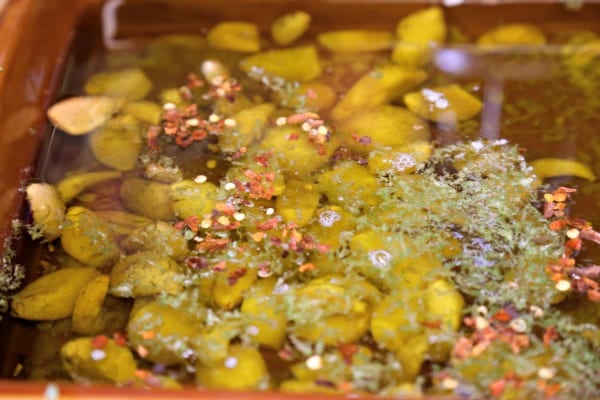 Mash Mash Mash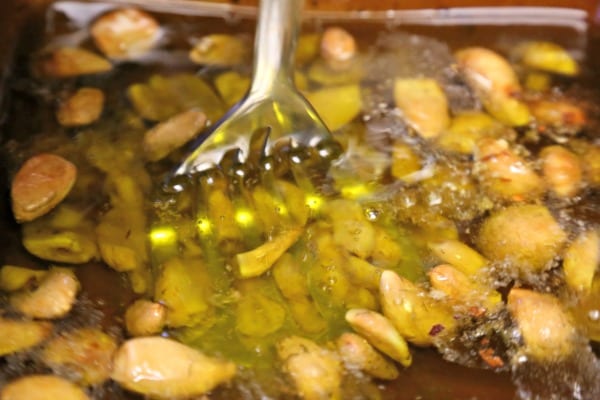 Liquid Gold aka Mojo De Ajo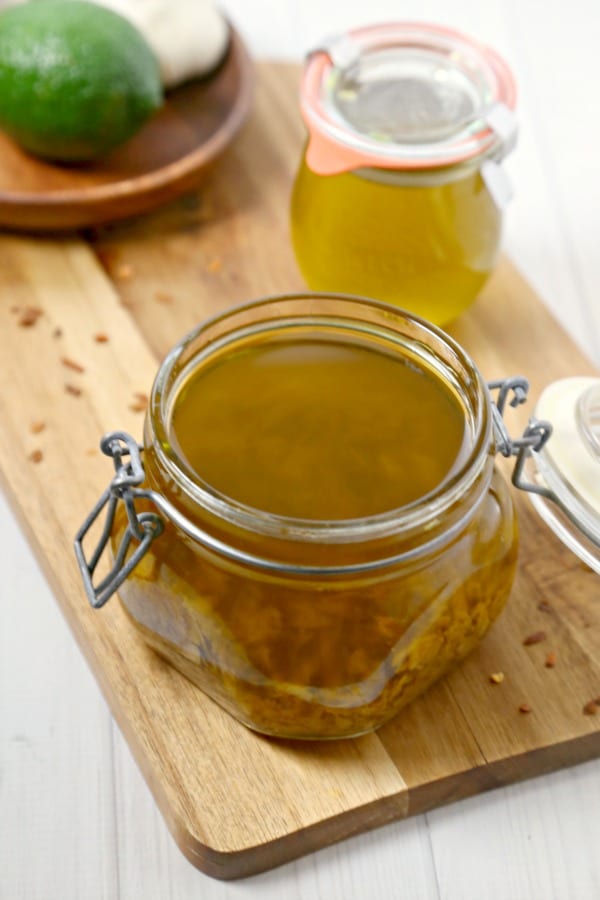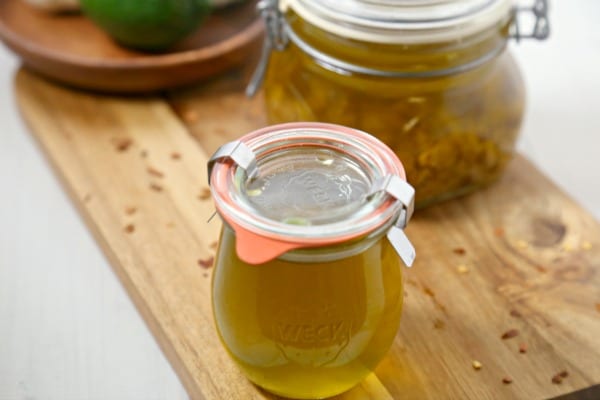 Slightly Adapted from RIck Bayless
Yields 3
Mojo De Ajo Made Easy
Liquid Gold aka Mojo de Ajo is a homemade roasted garlic oil flavored with hints of lime and spice and couldn't be easier to make. For recipes that need a bit of a garlic punch, Mojo de Ajo will be your culinary secret!
10 minPrep Time
1 hr, 5 Cook Time
1 hr, 15 Total Time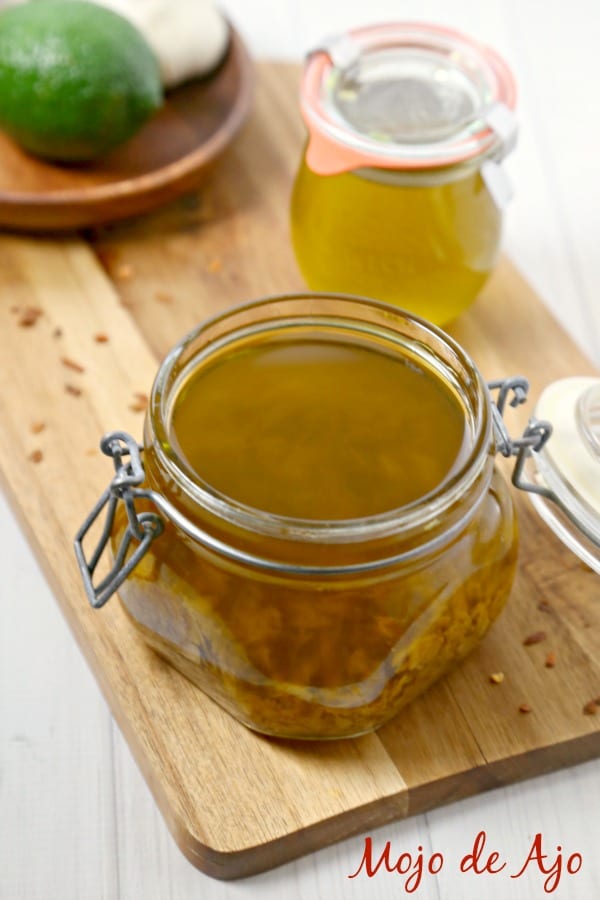 Ingredients
40 – 50 cloves of pre-peeled garlic (or about 4 – 5 heads of garlic, peeled)
1 teaspoon of kosher salt
2 1/2 cups of olive oil
1/2 teaspoon of crushed red pepper flakes
Zest and Juice of 2 medium limes
Instructions
Heat the oven to 325 degrees 4.
Place the garlic cloves in an 8×8 baking dish.
Sprinkle the salt over the garlic cloves.
Add the olive oil to the garlic cloves so that the cloves are submerged and roast in the oven for 45 minutes.
Remove from the oven and add the lime zest, lime juice and crushed red pepper flakes.
Return the garlic mixture to the oven for an additional 20 minutes.
Remove from the oven and mash the golden roasted garlic with a potato masher.
After 45 minutes, add the juice and zest of the limes and the red pepper flakes.
Let cool for a bit and place the mixture into a jar. Make sure to keep the garlic submerged under the olive oil.
Enjoy!
Notes
The Mojo de Ajo will keep for about 3 months, refrigerated as long as the garlic is kept submerged in the olive oil.
7.8.1.2
89
https://cookinginstilettos.com/liquid-gold-aka-mojo-de-ajo-made-easy/