Welcome to the second annual Brunch Week hosted by Terri of Love and Confections and Susan of The Girl In The Little Red Kitchen! Join us May 5th through 10th while we celebrate the deliciousness of brunch and to prepare for Mother's Day and summer brunching season. We have 32 bloggers bringing you their best brunch game, from cocktails to eggs benedict to donuts, there is something for everyone this week. Our amazing sponsors have donated some great prizes for a gigantic giveaway, so make sure to enter!
I love a divine Croque Madame.  I often keep the makings on hand for those nights that I get home late and want to whip up something comforting but yet chic.  When Rachel Khoo spotlighted her infamous Croque Madame Muffins on her show, Little Paris Kitchen, I knew I had to give it a spin.  Then I forgot about it until I started thinking about #BrunchWeek and then the thought of these creeped back into the mind and it because a tad obsessive.  I ran to Williams Sonoma to hunt down my new favorite muffin tins and then it was off to the market to pick up a few things and get back into the kitchen.
Now – I must be honest with you – this is not your typical croque madame but it is worth the effort.  These Croque Madame Muffins do take a bit of planning – a bit of mise en place because everything moves quickly and a bit of broiler action so that everything crisps up.   It's rich and cheesy so it might be good to serve with a lightly dressed salad.  To add to the chic factor, pour a bit of bubbly or a mimosa and you have the perfect brunch.
Serve these Croque Madame Muffins at your next brunch – your guests will rave about it for months afterward!
On to the recipe:
Gather the ingredients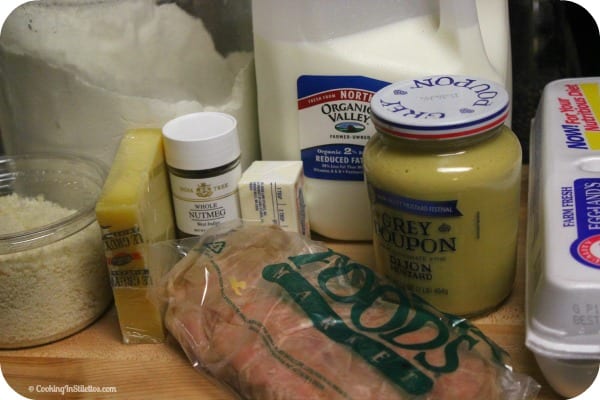 I love love LOVE this pan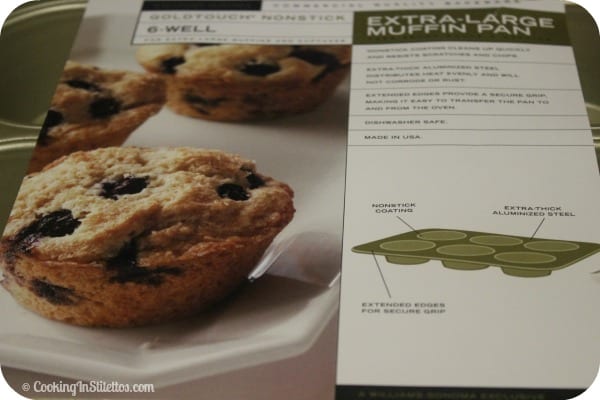 Grate a bit extra of this glorious Gruyere because you know you will graze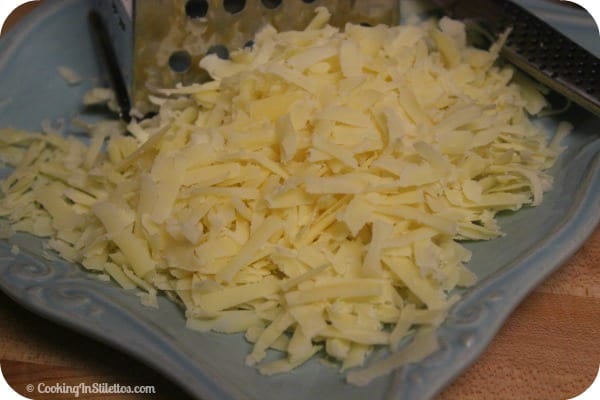 Making the Morney sauce – Look at how thick it is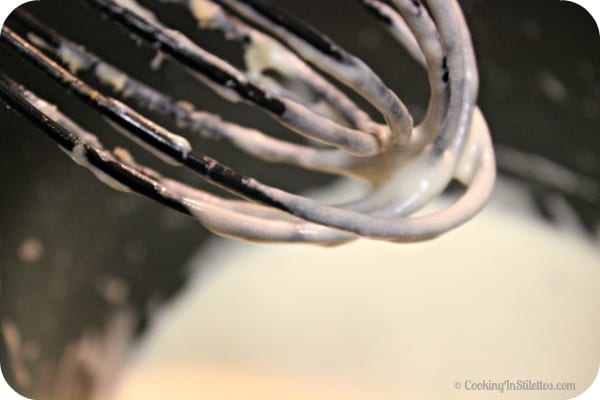 Time to assemble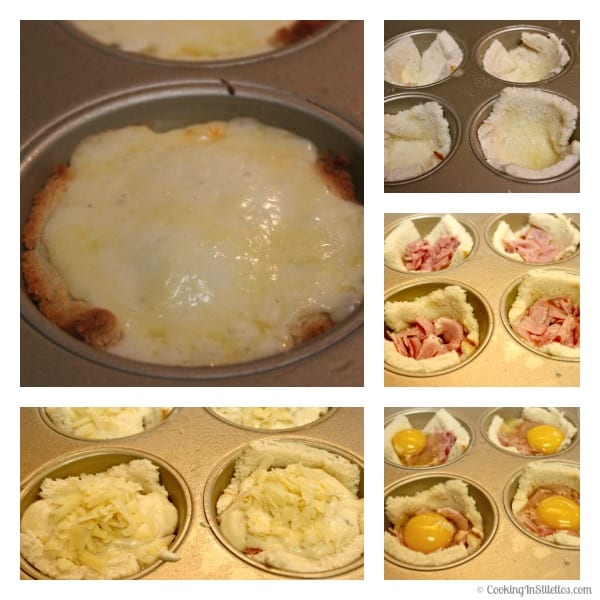 Serve with a lightly dressed salad and you have the perfect brunch dish!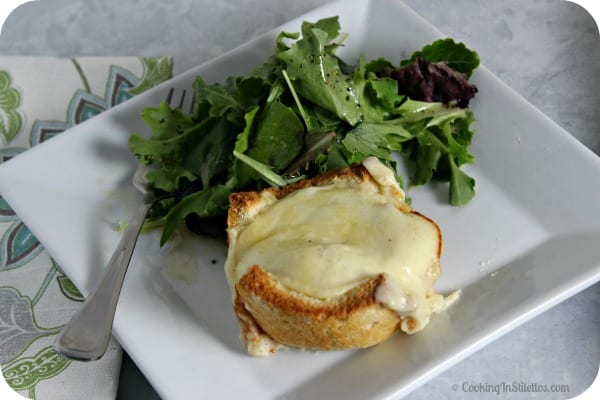 Slightly adapted from Rachel Khoo
Yields 6
Tried and True: Croque Madame Muffins for #BrunchWeek
For your next weekend brunch, make these chic Croque Madame Muffins - so easy and oh so chic! Serve with a light salad and you have a dish that your guests will oooh and ahhh over!
20 minPrep Time
20 minCook Time
40 minTotal Time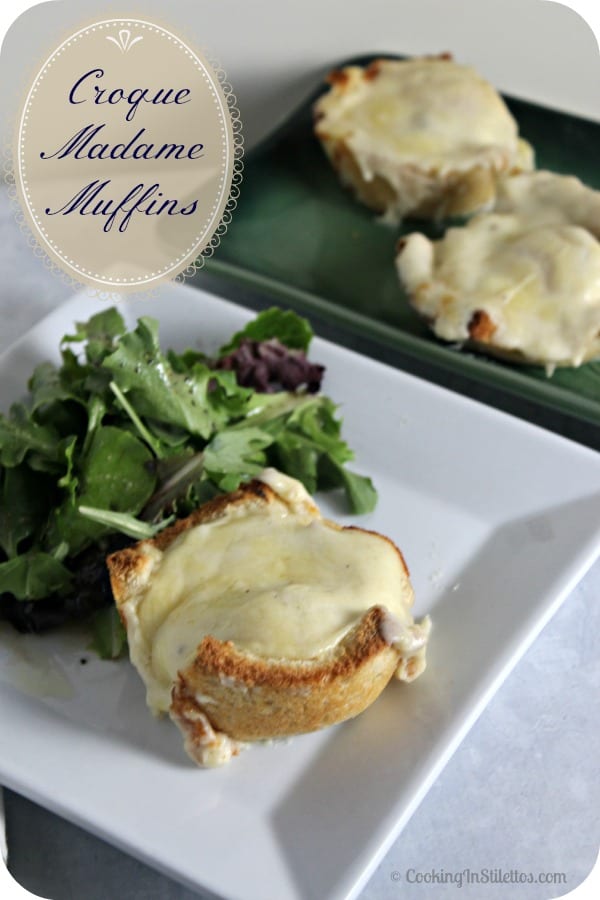 Ingredients
For the sauce:

1 tablespoon of butter
1 tablespoon of flour
1 cup of milk
1/3 teaspoon of freshly grated nutmeg
1/2 teaspoon of Dijon mustard
1/8 teaspoon of Cayenne pepper
1/4 teaspoon of freshly ground black pepper
1/4 teaspoon of salt
1/2 cup of grated Gruyere cheese, divided
2 tablespoons of Parmesan cheese

For the Muffins:

6 slices of white bread, crusts removed
3 tablespoons of butter, melted
3 ounces of deli ham, diced
6 eggs
Instructions
Preheat the oven to 350 degrees F.
In a nonstick saucepan, melt the butter over medium heat.
When the butter is melted, add the flour and whisk vigorously until everything is combined.
Slowly add the milk while continuously whisking. Whisk for a few minutes more until everything is fully combined.
Add the nutmeg, Dijon mustard, cayenne pepper, black pepper and salt and whisk.
Let simmer over medium low heat and allow to thicken - about 7 minutes or so.
When the mixture is thick and will coat the back of a wooden spoon, add 1/3 cup of Gruyere cheese and the Parmesan cheese and stir until the cheese is melted.
Keep warm while you prep the muffins.
Lightly spray the muffin tins with nonstick spray.
Press the white bread lightly with a rolling pin.
Butter both sides of the bread and press each slice of bread into an extra large muffin tin. If you are using a standard muffin tin, that should work as well.
Add a bit of ham into each muffin cup.
Crack an egg into a small ramekin and pour into the muffin tins. If using a standard muffin tin, you might have to pour a bit of the white out.
Add a generous tablespoon of the mornay sauce over each egg.
Sprinkle a bit of the remaining Gruyere cheese over the top and place the muffin tin in the oven.
Bake for about 15 - 20 minutes, depending on how set you would like your eggs.
Broil for another minute or two to crisp up the bread edges and brown the cheese a bit.
Serve immediately and enjoy!
7.8.1.2
252
https://cookinginstilettos.com/croque-madame-muffins/
Now – let's see what some of my favorite bloggers brought to the virtual brunch table:
Brunch Beverages:
Brunch Egg Dishes:
Tortilla Espanola from Savvy Eats


Brunch Breads and Grains:
Brunch Fruits, Vegetables, Sides: 


Brunch Desserts: 
Hazelnut-Blackberry Cottage Pudding from The Vintage Cook
SO – now that you've seen what everyone brought to the *virtual* table – have you entered yet? Click HERE to scope out the Brunch Week prizes and enter!
A huge thank you to all our amazing #BrunchWeek sponsors. Please follow these lovely folks on their social media sites:
Whole Foods Market Orlando Faceboook, Twitter,
Pinterest
, Instagram,
Disclosure: Many thanks to Brands above – while I was not compensated for these recipes for #BrunchWeek, I did receive some of their products to play in the kitchen with. As you know, I don't use anything or recommend anything I don't personally adore.