Just a few days ago, I tried making smoked sirloin steak, and it turned out to be the best and most delicious I have tasted this year. This was really unexpected. So, I have decided to share how I prepared this recipe with you guys.
In this article, I'm going to show you how to make sirloin schnitzel in an electric smoker with beneficial ingredients and all other necessary information.
Let's dive in!
What is Sirloin Steak?
This part is for those who have no idea what sirloin steak is or how it looks like but want to give it a try. It is just like every other cut meat, boneless and very suitable for grilling or barbecue. It is one of the most widely recognized cuts of beef. This meal is every steak lover's first decision. It has a smooth but firm surface with a nourishing flavor.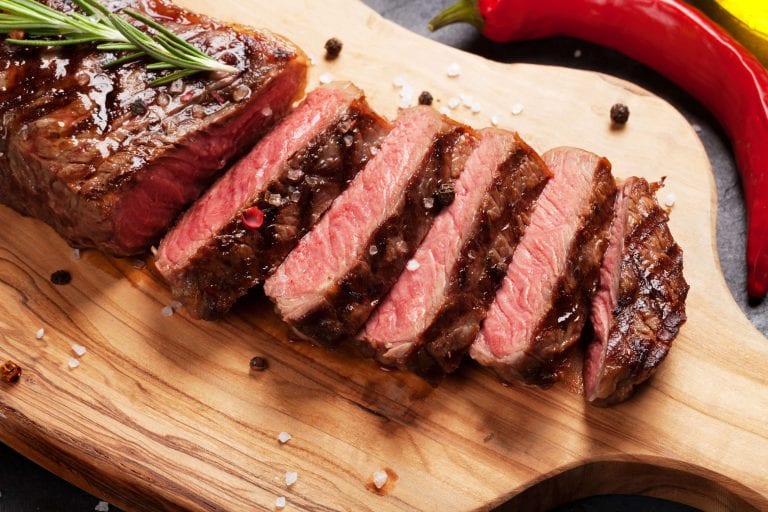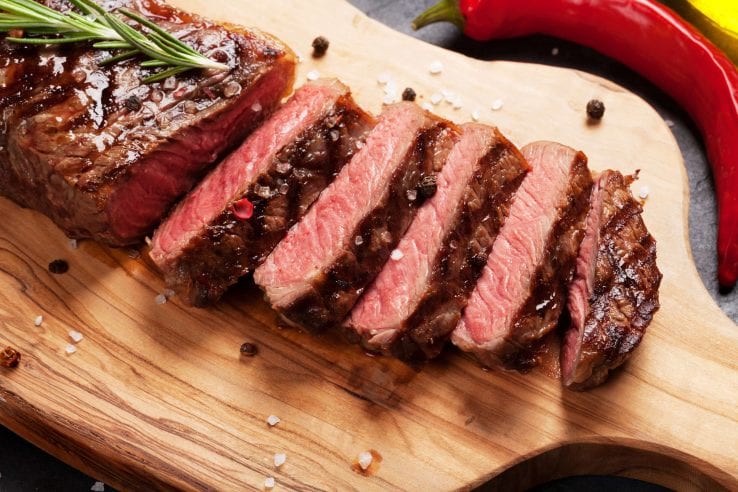 Cooking Ingredients
Freshly ground black pepper
Coarsely ground kosher salt
Vegetable oil
Eight freshly cut equal-sized sirloin steak
Cumin
Other Things Needed
A heavy pan
Grill pan
Electric Smoker
Cooking Details
Preparation Time: 20 minutes
Cooking Time: 1 hour
Dry Binning Time: 3 hours
Recommended Smoking Temperature: 230°F
Servings: 4
Procedure
Before going ahead to begin our preparation, you have to make sure that all the necessary tools and ingredients are available and accessible to you in the right quantities.
Step 1
The first thing you must do is called Dry Binning. Over the years, I've come to realize the significance of dry binning before smoking it. It brings out its sweet flavor and fragrances. For those who have no idea what dry binning is. Dry binning simply involves sprinkling some calculated amount of salt on the steak. When salt is sprinkled on meat, some moisture forms on the surface of the flesh which blends together to form a slurry.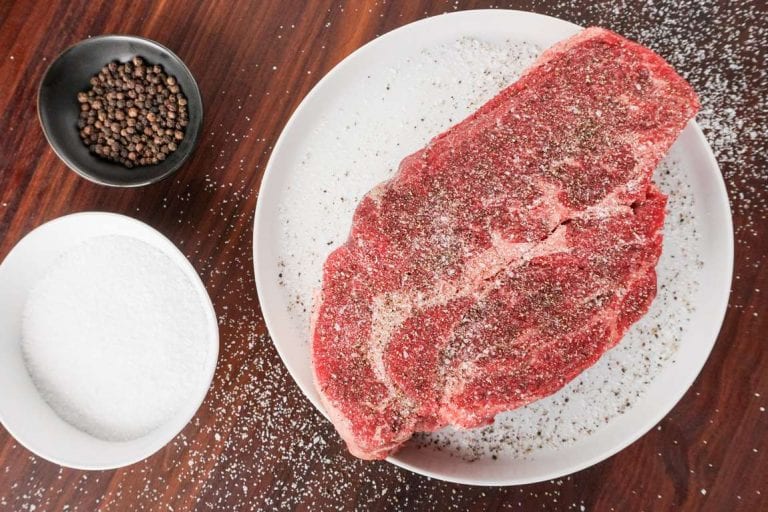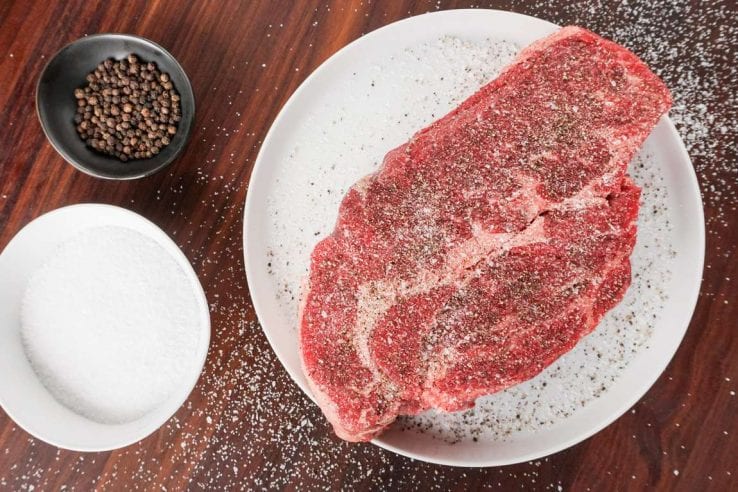 Pick each piece of steak and sprinkle ½ teaspoon of salt to cover the entire surface. If the steaks are very thick, you can flip them over and dry bine too. Place them on a pan and refrigerate for about 2 hours. After two hours, remove them from the fridge and leave out for one hour.
Step 2
Get your heavy pan and put on the fire (low heat). Add about two teaspoons of vegetable oil into the pan and allow it to be hot. Try to wipe your steaks dry with a towel and then place them one at a time in the hot oil to sear for about 45 seconds. After each steak has appropriately been browned, place them on a grill pan.
Step 3
Sprinkle a lot of cumin on each steak. You can make use of any other spice you like. Ensure that the entire schnitzel is covered in the rub. You can decide to pour the rub on the grill pan and then roll on it to ensure uniformity.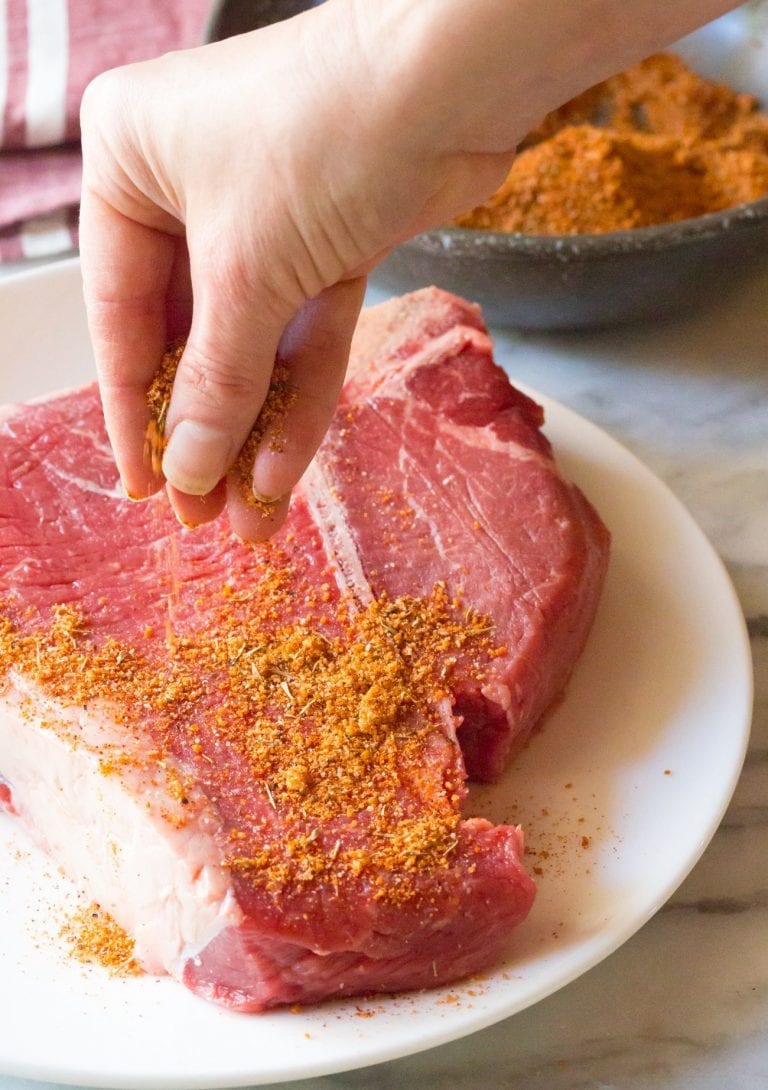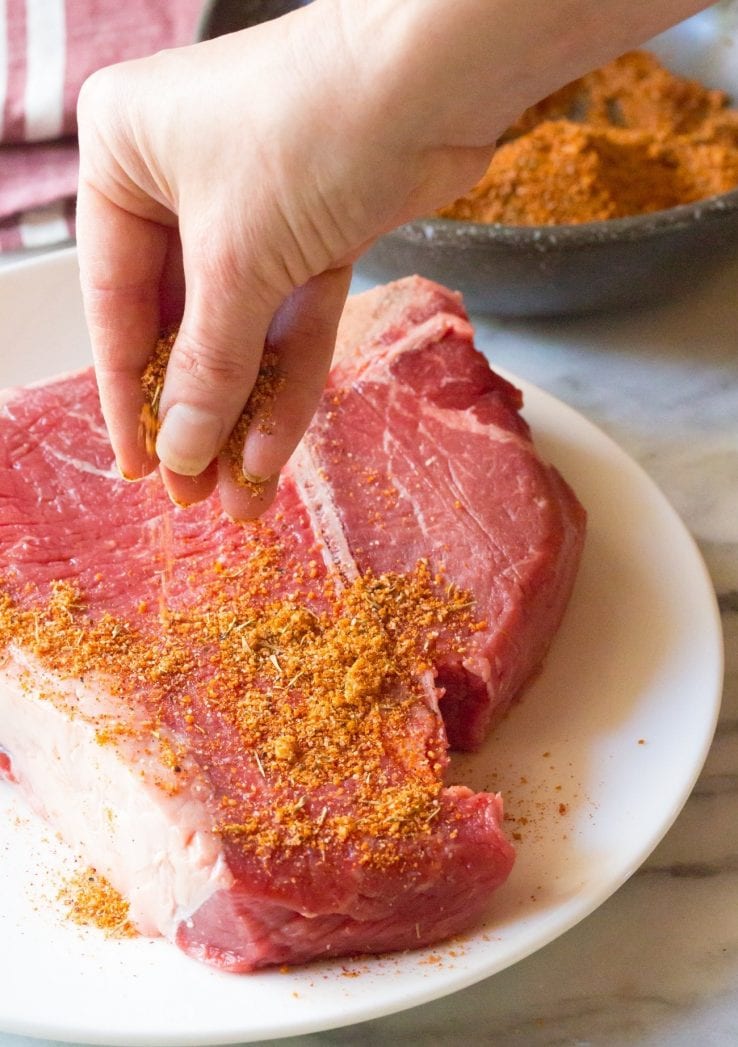 Step 4
It is time to smoke some steaks. Set up your smoker. In this case, we are using an electric smoker. Easy to handle and less stressful than traditional smokers. You don't have to be checking every minute or monitoring carefully. I'll recommend you preheat your electric smoker for some time to get it ready for business. Set the temperature to about 230°F.
Step 5
After you have successfully set up your electric smoker, it is time to do some smoking. Place the steaks on the layers in the smoker and close. Don't go too far because it doesn't take too long to cook. Just about an hour.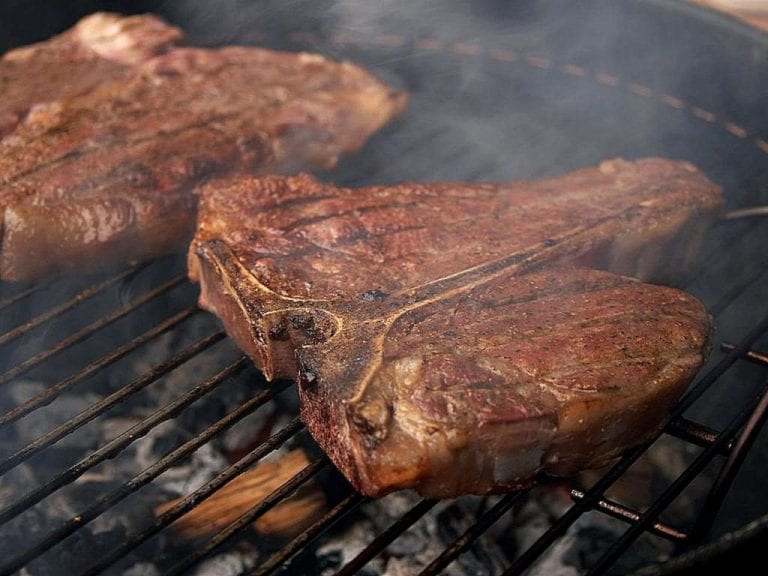 Do not open the door of the smoker frequently. Make sure you set the temperature right, pre-heat the smoker and keep the steak inside it for a reasonable time till it gives a juicy inside and crispy outside.
For more food smoking tips and electric smoker recipes, click here.