Disclosure: Compensation was provided by Anheuser Busch via Mode Media. The opinions expressed herein are those of the author and are not indicative of the opinions or positions of Anheuser Busch.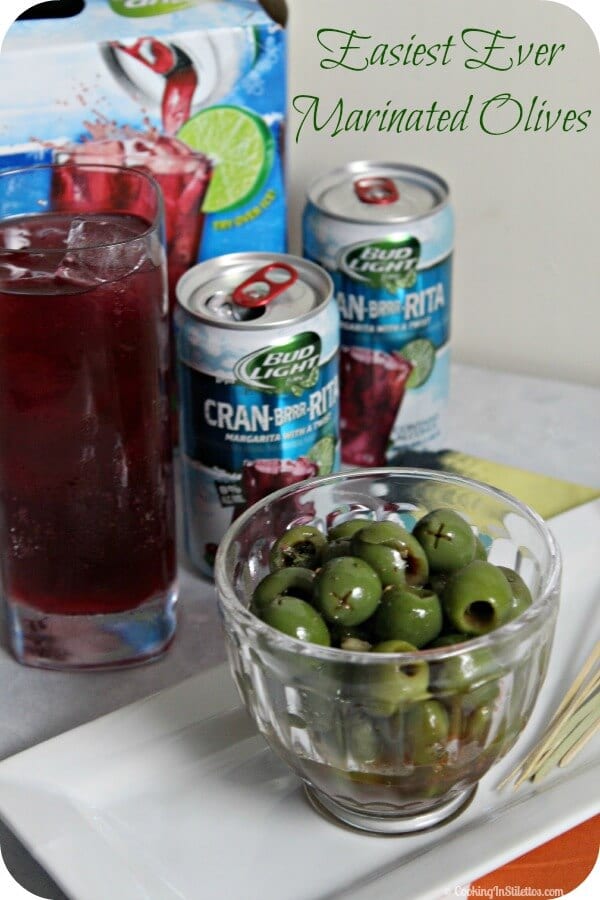 The holiday season is upon us and, with that, come the requests for a quick get together, an impromptu soiree or, as I often find, "Can you bring something?" Well – if you need a recipe for any of the three – I have one of the best recipes that your guests will love and so ridiculously easy for you to make that you will find yourself making it often!
During one of my first major "Let Me Cook" moments (we're talking way back in the Orlando days when I learned how to cook via the internet and all things Food Network and cookbooks), I scoured the 'net looking for recipes to wow my guests. One of my friends adored olives but I, on the other hand, was not a fan. However, according to the Barefoot Contessa, apparently olives are necessary for cocktail hour. After much research, I found a recipe for marinated olives that became a tried and true. After tweaking over the years, these Marinated Olives have become a favorite that I make often.
These Marinated Olives are so full of flavor, easy to whip up and it is essentially a dump, stir (or shake if you have a covered bowl) and let them rest for a few hours. When you are ready to greet your guests, tumble these lovelies into a pretty bowl, set some toothpicks or pretty spears to the side and watch them disappear. Seriously – how easy is that?
One other thing you will want to keep on hand is the limited winter edition of Bud Light Lime Cran-Brrr-Rita. They are festive, not too sweet and have a bit of a bite thanks to the lovely cranberry flavor and, for the holiday season, would be a great signature cocktail garnished with a slice of lime and a bit of fresh or icy cranberries. Because they are limited edition, I will be picking up a few extras for the pantry for when those lovely snow squalls hit Manayunk this winter. Bud Light Lime Cran-Brrr-Rita makes even a last minute casual gathering a fiesta!
On to the recipe:
Gather the ingredients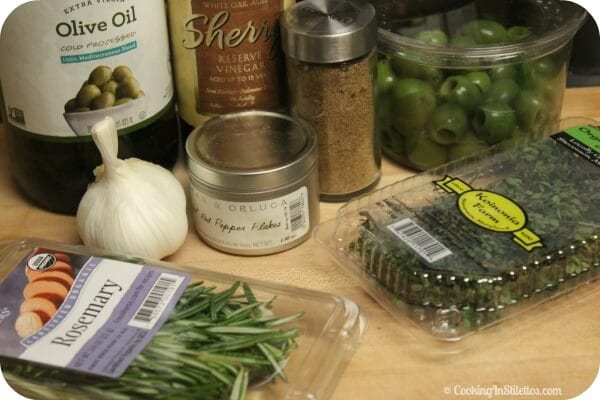 Mix everything in a bowl and let marinate – Easy Peasy!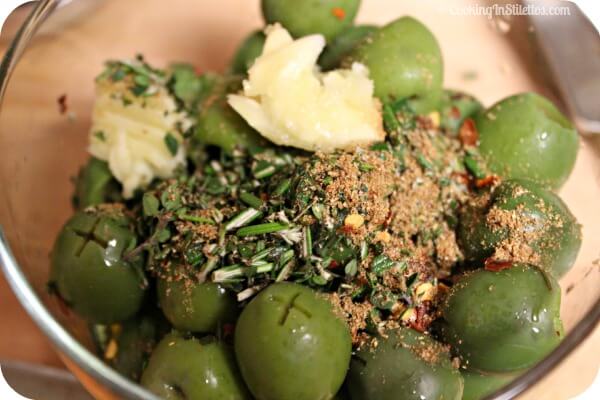 Pour a Bud Light Lime Cran-Brrr-Rita over ice and voila – #FiestaForever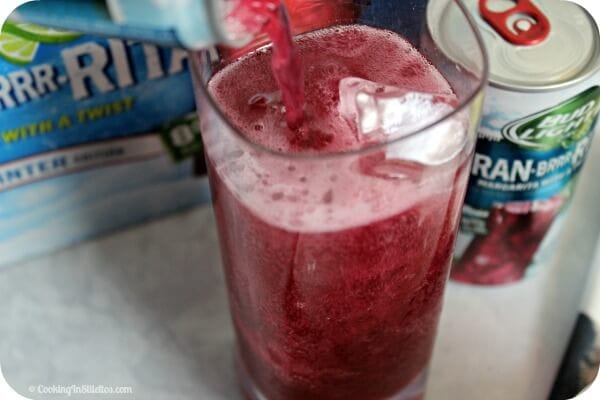 Now – how hard was that?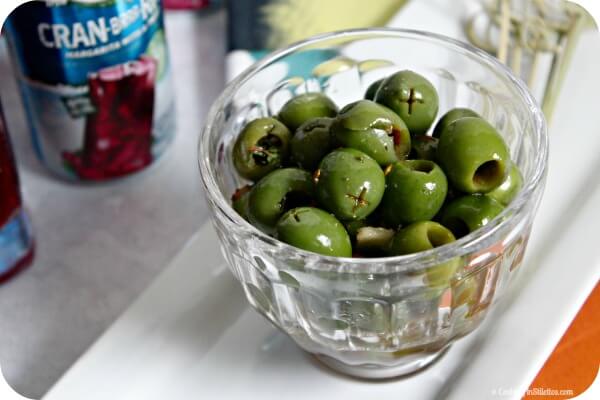 Grab a glass and grab an olive – it's time to get festive!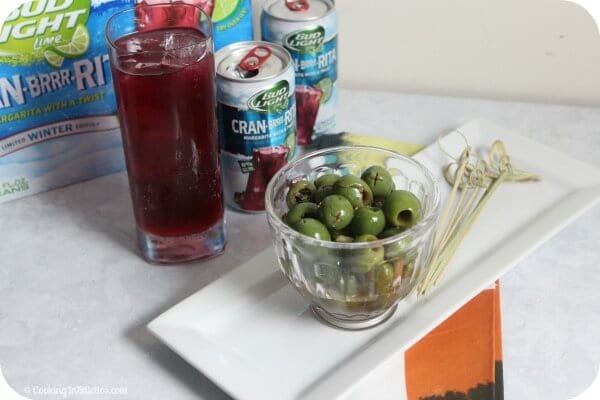 Ingredients
24 – 36 pitted green olives, drained (I prefer green, but if you prefer black, try it!)
3 tablespoons of sherry vinegar
2 tablespoons of extra virgin olive oil
1/4 – 1/2 teaspoon of red pepper flakes (depending on your spice level)
2 cloves of garlic, thinly sliced
1/4 teaspoon of ground coriander
1 tablespoon of minced fresh rosemary
1 tablespoon of minced fresh thyme
Salt and pepper to taste
Directions
In a bowl, add the drained olives, sherry vinegar, extra virgin olive oil, red pepper flakes, garlic, ground coriander, fresh rosemary and thyme and mix well.
Add a small amount of salt and pepper (if needed) to taste and let marinate for 8 hours or so. The longer it marinates, the better it gets.
Enjoy!
7.6.4
980
https://cookinginstilettos.com/marinated-olives/
All images and content are © Cooking In Stilettos. Please do not republish without contacting us first. Thank you.
The awesome flavors of Bud Light Lime Ritas are so incredibly delicious that wherever they go, a party happens! For more Fiesta Inspiration, visit https://www.facebook.com/budlightlimeritas!
Did you enjoy this post?
| | |
| --- | --- |
| Share the love | Get free updates |