Summer is fast approaching. Who doesn't love summer and those beautiful summer nights? There are so many different things you can do during the summer months. You can go on vacation, and spend your days lying on the beach, sipping cocktails. You can go hiking with your friends, or maybe camping in your own backyard with your children. However, in this text, we are going to focus on some meals and drinks you should try this summer.
You can come up with your dish or beverage by mixing different ingredients and experimenting with spices. On the other hand, if you are not that creative, you can simply find different meals in cookbooks or on the Internet choose the ones you think are the best recipes and make them for your family and friends.
Easily grilled chicken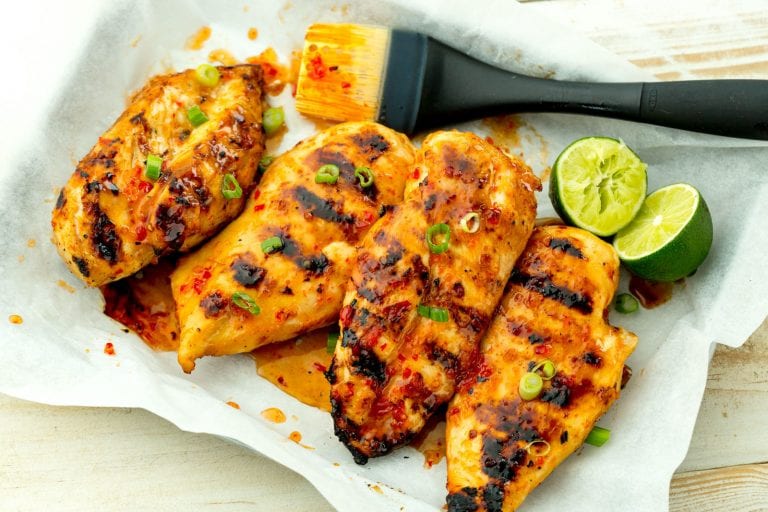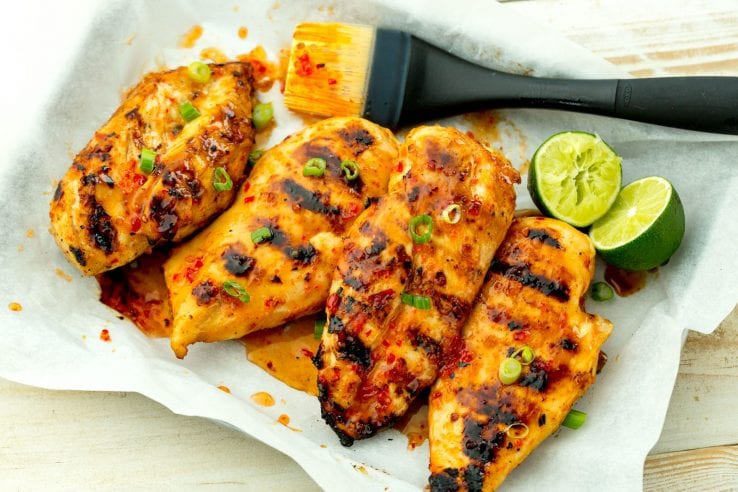 Don't you just adore an outdoor grill? The meat is more delicious when cooked on the grill instead of a regular frying pan. Plus, you won't be left with a messy kitchen at the end. Here is a super easy recipe for grilled chicken. Marinate chicken breasts, for at least an hour, in a mixture that consists of balsamic vinegar, lemon juice, Dijon mustard, brown sugar, garlic, olive oil, Worcestershire sauce and herbs such as thyme, rosemary, and oregano. Throw the chicken onto the grill, cook it and baste it with the left-over marinara and that's it. Serve it while hot with some side salad.
Grilled bread and marinated tomato salad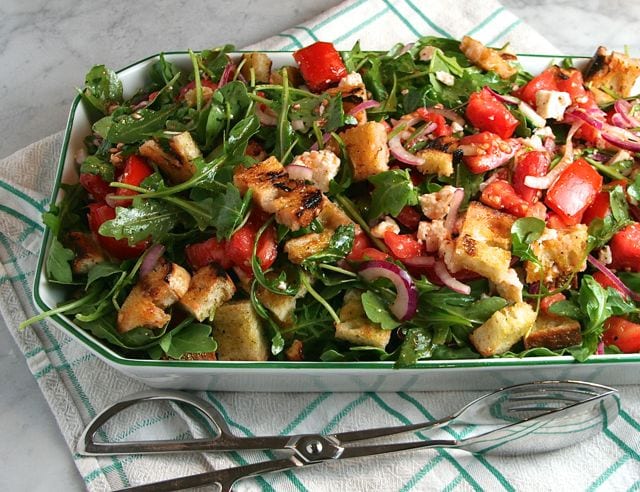 You can eat this salad for dinner, or you can serve it as a side dish when you're cooking for your friends and family. And again, we're using our outdoor grill. They are so practical, right? You can prepare dinner and chat with your guests at the same time. To marinate the tomatoes, you'll need tomatoes, obviously, garlic, olive oil, onion, vinegar and salt and paper. Mix everything and leave it at the room temperature for at least one hour. Baste the bread with olive oil and grill it until toasted. After that, cut it into cubes and add it to the mixture alongside with arugula and ricotta salad, mix everything up and serve it.
Blueberry Lemonade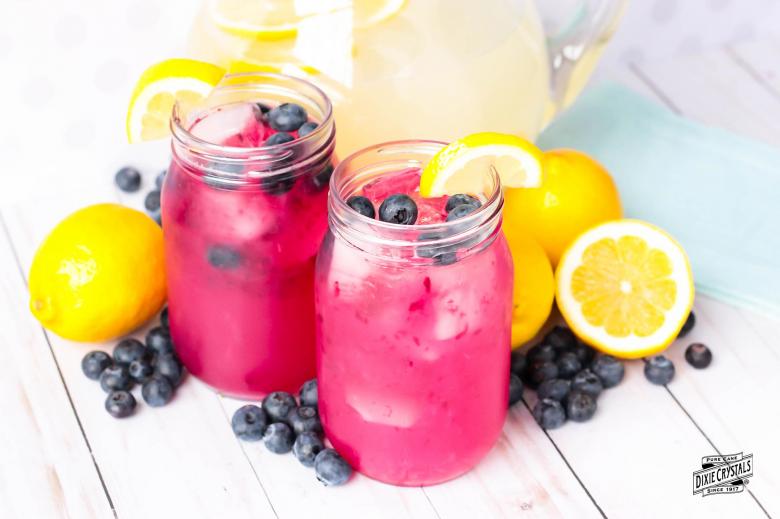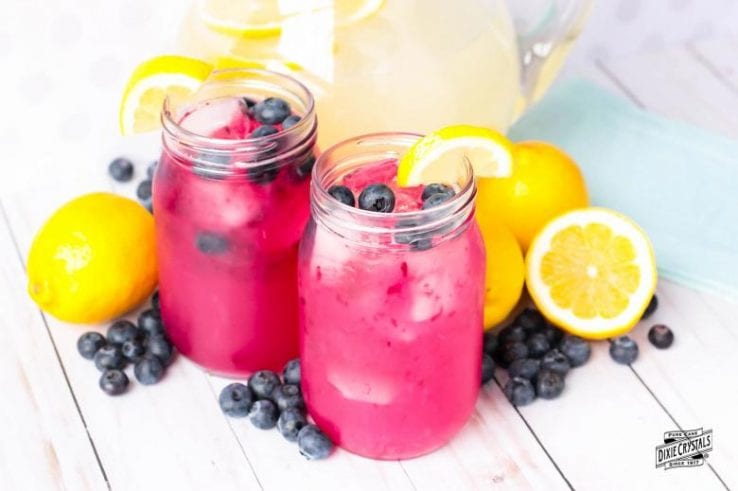 When it comes to beverages, we need something refreshing to cool us down on a hot summer day. Most of us drink ice tea or lemonade. But have you ever tried blueberry lemonade, strawberry lemonade or raspberry peach lemonade? It does sound interesting, doesn't it? And it's fairly easy to make. All you need is your favorite fruit (blueberries, strawberries, etc.), sugar and freshly squeezed lemon juice. Dissolve sugar in a saucepan and add blueberries. After they have broken down, strain them through a cloth and let the syrup cool down. Finally, pour the blueberry syrup into a pitcher, add lemon juice and water, and refrigerate it. You can serve it with lemon slices, blueberries, and ice.
Strawberry pineapple mojito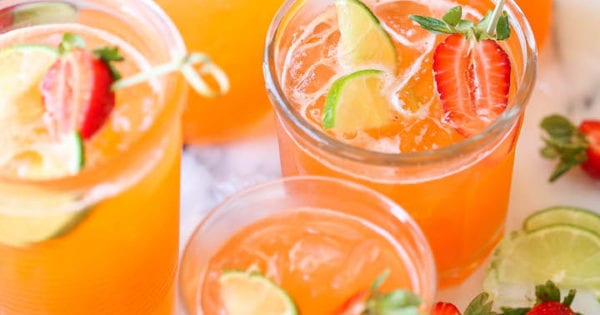 Okay, let's talk about everyone's favorite summer cocktails. Who doesn't love tequila sunrise, pina colada or good-old mojito? But, if you want to take your mixologist skill to the next level, why not try something new. Mix into a cocktail shaker lime, strawberries, sugar and mint leaves, add pineapple juice, club soda and rum, stir everything up, and serve it with remaining fruit, over ice and enjoy.
Key lime ice pops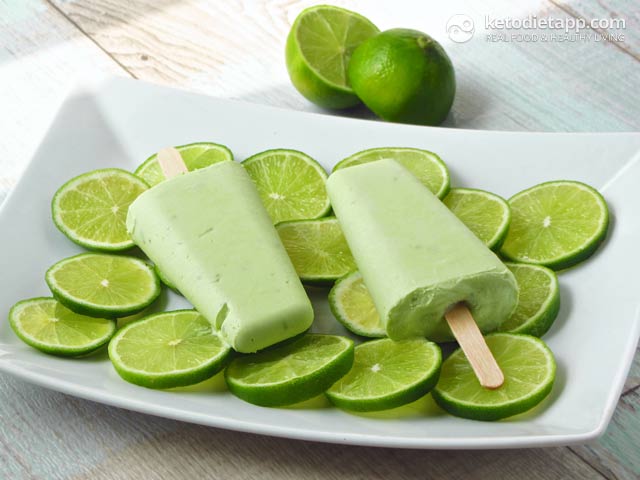 Finally, let's talk about some easy summer deserts. Again, these ice pops are extremely easy to make and here's how you do it. Use your food processor to crush the graham crackers into crumbs, then add butter and combine it together. With your mixer, beat the cream cheese until smooth, and then gradually add sweetened condescended milk, lime zest and juice. Add the cream and mix it for 3 to 4 minutes, until it's thick. Divide the mixture into paper cups, top it all with crushed crackers, push sticks halfway down into the cups and freeze it. Before serving, simply peel down the cups.
There are some many different recipes you can try this summer, so it doesn't matter if you are a master chef or a beginner.