There are two things that are constant in my pantry – peanut butter and cashews.  Cashews were a favorite of my Bampa's – he even had a squirrel canister that held his beloved cashews and, when I thought he wasn't looking, I was often sneaking a cashew or two.  And re: peanut butter – crunchy or creamy – is perfect for those days when you want a little comfort or to swirl into cookies, cakes, brownies or even oatmeal.  Don't even get me started on how awesome peanut noodles are.  Needless to say, nuts are a must in my household. 
This  Peanut Butter Mousse with Caramelized Cashew Brittle is not at all difficult – it's just a bit of prep for you to get a dessert that looks as gorgeous as it tastes.   You swirl some chocolate in a favorite cocktail glass and set in the fridge to chill.  You whip together the peanut butter, cream cheese and fold it in with the whipped cream – spoon it into the chocolate laced cups and then garnish with shards of homemade caramelized cashew brittle.
On to the recipe:
Gather your ingredients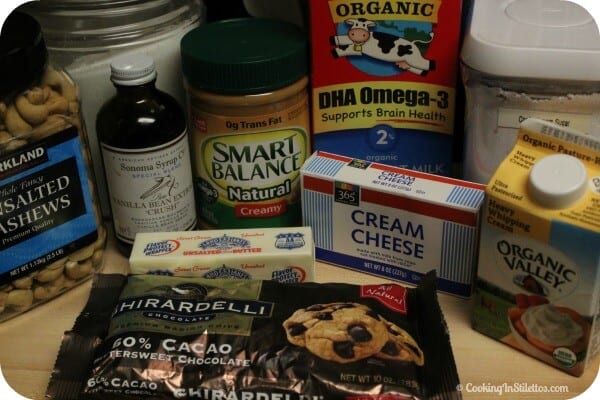 First up – let's melt some chocolate for the glasses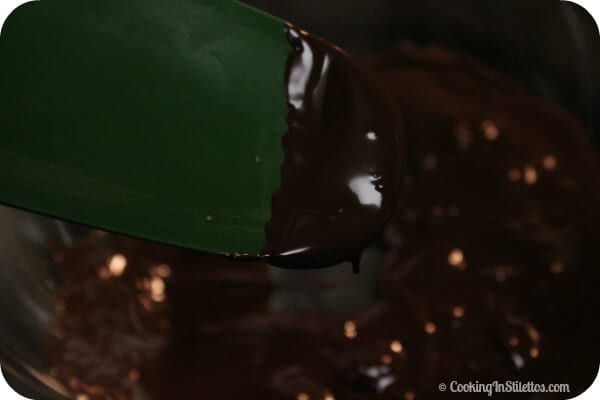 Fold the peanut butter mixture into the whipped cream (and resist the urge to nibble)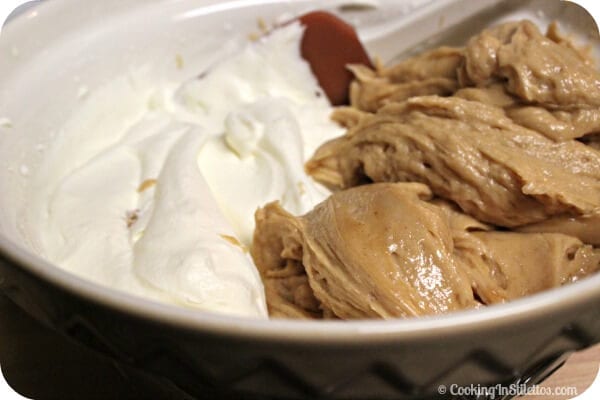 Let's swirl some butter and cashews into the amber caramel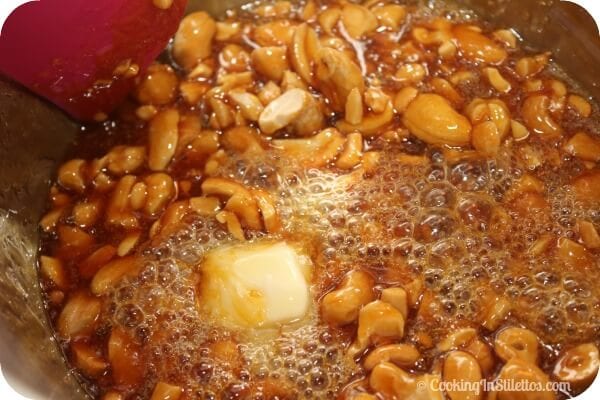 And let cool to form a brittle-esque candy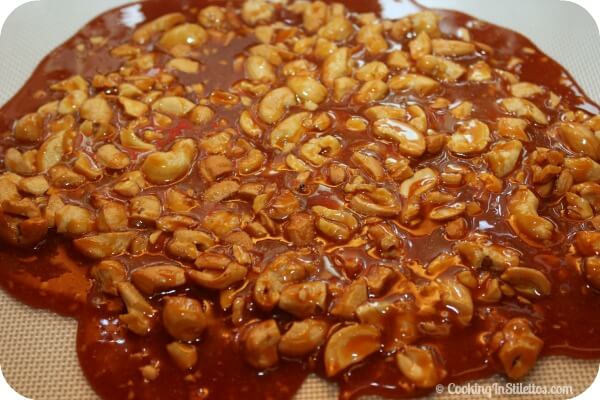 Grab a spoon – it's pretty to look at but even better to eat!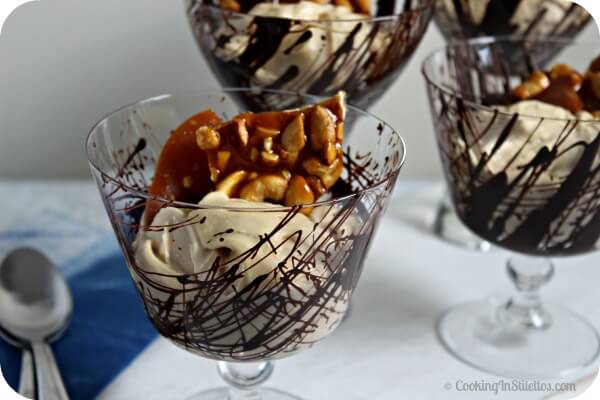 Adapted from Julia Baker, Sweet Julia | Cooking Channel
Yields 4
Peanut Butter Mousse with Caramelized Cashew Brittle
This rich and creamy peanut butter mousse is accented with caramelized cashews and a bit of chocolate love.
30 minPrep Time
1 hrCook Time
1 hr, 30 Total Time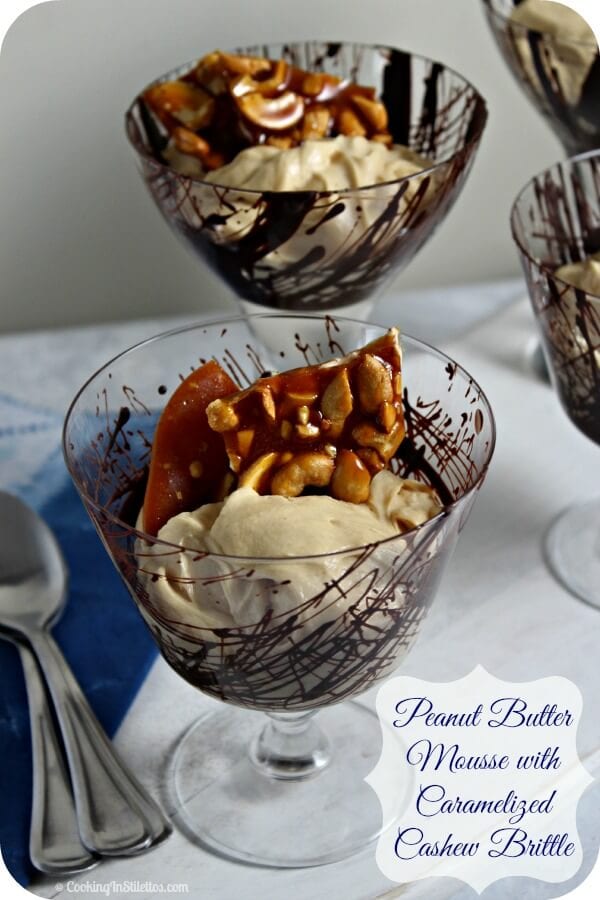 Ingredients
For the Peanut Butter Mousse:

1/3 cup of bittersweet chocolate chips
2/3 cup of creamy peanut butter
1 1/2 cups of powdered sugar, sifted
1/4 cup of milk
1 8 ounce package of cream cheese, softened
1 teaspoon of vanilla extract
1 1/4 cup of heavy cream

For the Caramelized Cashew Brittle:

1 cup of sugar
1 teaspoon of kosher salt
3/4 cup of chopped unsalted cashews
1 tablespoon of butter
Instructions
For the Peanut Butter Mousse:

In a bowl over a pan with simmering water to create a double boiler, melt the chocolate over medium heat.
Using a spoon, swirl the chocolate to create a bit of a artistic graffiti pattern and place in the refrigerator to chill.
In the bowl of a stand mixer, add the peanut butter, the powdered sugar, the milk, the cream cheese and vanilla.
Using the paddle attachment, mix together the peanut butter mixture until it is thoroughly mixed.
Using a hand mixer, whip the cold heavy cream in a bowl until it forms soft peaks.
Fold the peanut butter with the whipped cream until everything is mixed well - being careful to not to lose the volume.
Dollop into the prepared chocolate laced glasses and chill while you make the brittle candy.

For the Caramelized Cashew Brittle:

Over medium heat, add the sugar to a heavy saucepan and swirl every so often to melt and create a caramel. Swirl in the salt and make sure it's melted.
When it's golden, add the cashews and lightly stir with a silicone spatula to make sure everything is coated.
Add the butter and continue to stir until everything is melted and mixed.
Pour onto a baking sheet lined with a silpat or parchment paper and let cool for about 20 minutes or so.
Break into shards and garnish the Peanut Butter Mousse glasses with a shard or two.
Enjoy!
7.8.1.2
230
https://cookinginstilettos.com/peanut-butter-mousse-with-caramelized-cashew-brittle/