When you enter the kitchen, it is supposed to be spotless. The kitchen or your "kingdom to rule" as some call it. The room that brings and keeps the whole family together. With the taste of something different each time when you smell something cooking, it is not a surprise why it is so important. The kitchen is all about the food, the preparation and it is often messy, especially if you are a good cook. But that is quite normal. Still, you need to clean it because after all – this is where you prepare your food and eat it.
Maintaining a perfectly clean kitchen is not that difficult, but you have to clean it often. We all love a good meal to eat, but who and how to take care of it, we don't usually take into consideration. Keeping a spotless kitchen is crucial to your appetite because let's face it, nobody likes to eat in a kitchen that is dirty.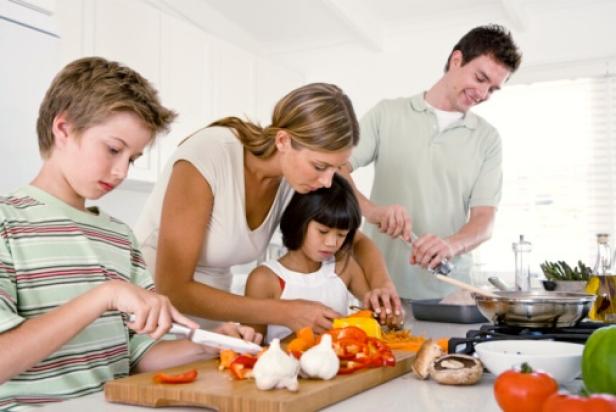 Maintaining the room in which culinary magic happens requires our energy and persistence. Thanks to these things, our kitchen will be clean and that allows us to enjoy the culinary ideas and experiments. When you imagine for a moment that your kitchen is in a spotless shape, stope rube clean to its white color, all grease stains from cooking removed, dishes on their place, you instantly have the energy to start preparing.
For those who are rigorous in cleaning their kitchen or house, we suggest you view Simplymaid. Even for those who don't want anyone in their kitchen, living room or bathroom, they will leave you speechless with the thought of "WOW" in your head. They are that good. House cleaning services are famous all over the world and very practical for those with the lack of personal time, and those who insist on perfection cleaning of their houses.
The inclusion of your family members in the cleaning of the kitchen is our next suggestion. If you take the obligation to take care of the kitchen space independently, you will be exhausted in the end. You must take measurements to ensure everybody is involved in the cleaning on a daily or weekly basis. You can't organize taking out the garbage, cleaning the dishes after the meals, helping in preparing the meals when you have guests and similar. You as a chef in the kitchen will be fresh and full of energy to give your best ideas and efforts for preparing the meals. Not to mention that you will have at least 90% of the time a clean kitchen.
And everybody should be eager to help you out. If they can eat what you prepare they might as well wash the dishes, set the table and do other errands, while you focus on preparing a tasty meal. Keeping your kitchen spotless is a thing of habit – you want to develop it and then keep it in you. No matter how large or small your kitchen may be, you always want it to shine.