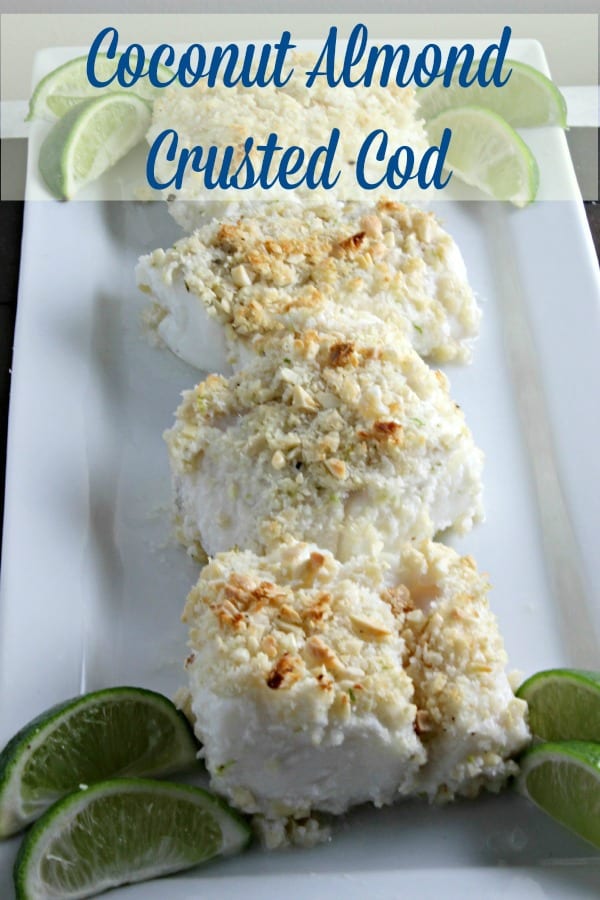 My gal Kim at Cravings of a Lunatic decided that a vacation was in order this week so, since she was heading out and about – she was kind enough to allow some bloggers to guest post one of their favorite seafood recipes.
When it comes to seafood recipes, I tend to stick with what I know – like salmon either on the grill mojo de ajo style, broiled with a herb mustard glaze or grilled with a citrus salsa verde.  However, other fish, like cod or tilapia tends to frighten me right out of my stilettos.  But – when Lunie poses a challenge, I decided to break out of my culinary tried and trues and go with a lighter, more tropical recipe and this Coconut Almond Crusted Cod is to. die. for.  Seriously – it's beyond simple and I don't know what ever took me so long to give it a whirl.  
If you are looking for a new way to jazz up seafood, head over to Cravings of a Lunatic and get the recipe.
On to the recipe:
Gather the ingredients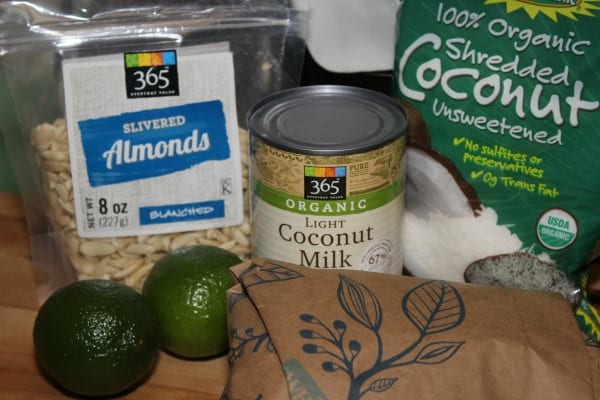 It's all in the prep – whirl, soak, coat – bake.  See – easy peasy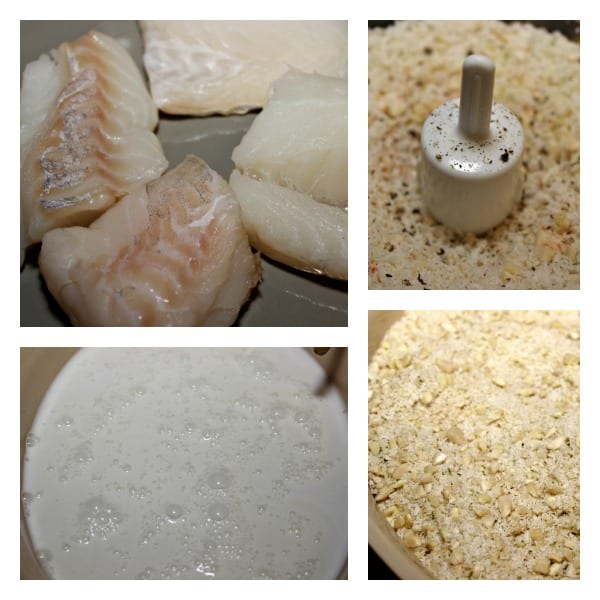 Now – don't you want this for dinner?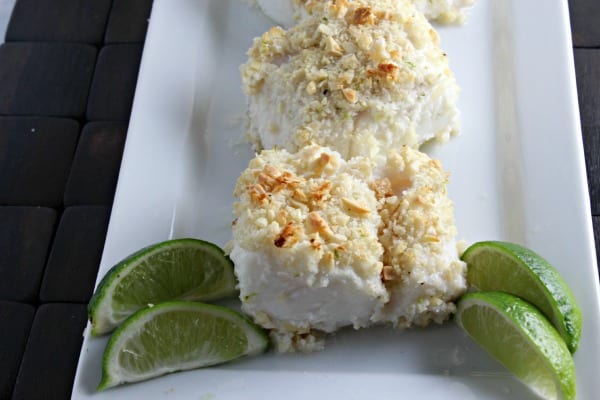 Seriously – Get. The. Recipe!
Many thanks to Kim for helping me break out of my tried and true recipe patterns.  This was quite the recipe eye opener!