Have you ever read a recipe or seen one made on a show and obsessed over it until you absolutely HAD to make that recipe?  When Alex Guarnaschelli said that she had the Ultimate Chicken Cutlet Sandwich on The Best Thing I Ever Made, I  was intrigued.  I knew the sandwich would take a bit of prep and, quite frankly, I didn't feel like whipping out the frying pan and getting oil splatter everywhere.  However, the thought of that sandwich had me obsessed.  Finally, I took the plunge and, if we must be honest, Chef Guarnaschelli is no joke -this is The Ultimate Chicken Sandwich. 
I switched up the recipe a bit, removing the sage and adding some Monterey Jack cheese to the mix along with one of my faves, Aleppo pepper (which – interesting sidenote, I never tried it until Chef Guarnaschelli said it was the perfect addition to a grilled cheese and it is now a pantry staple in my house – I use it in many dishes).  I went with arugula because I love that peppery bite and lightened up the mayo schmear a bit.  Yes, the recipe is a bit complicated.  Yes, it's not low in calories.  Yes, it's worth the effort.
This Ultimate Chicken Sandwich is a tried and true – and, my friends, this is the best chicken sandwich I ever made.
On to the recipe:
Gather your ingredients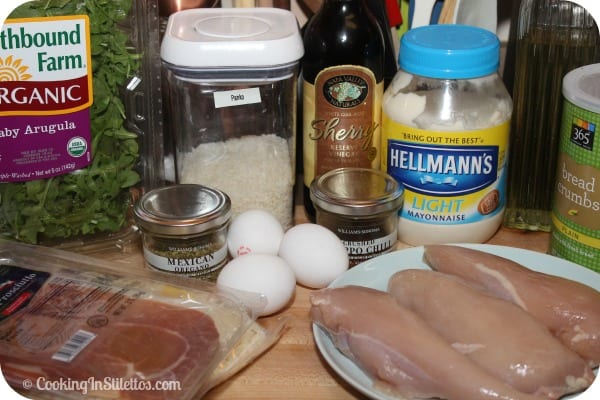 Crisping up the prosciutto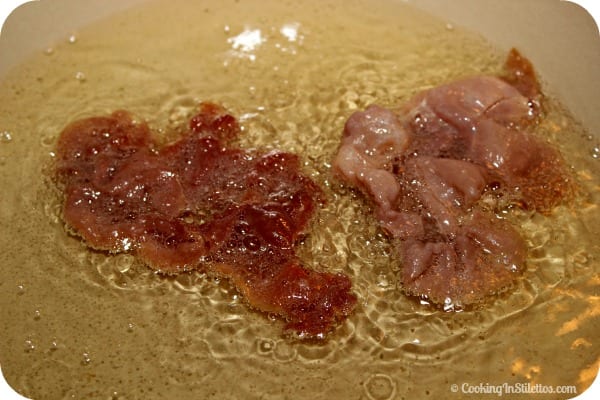 Look at that chicken bubble away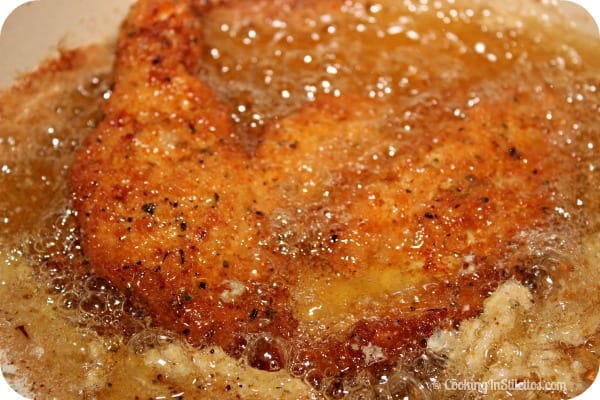 Nothing wrong with toasting a bit of cheese, right?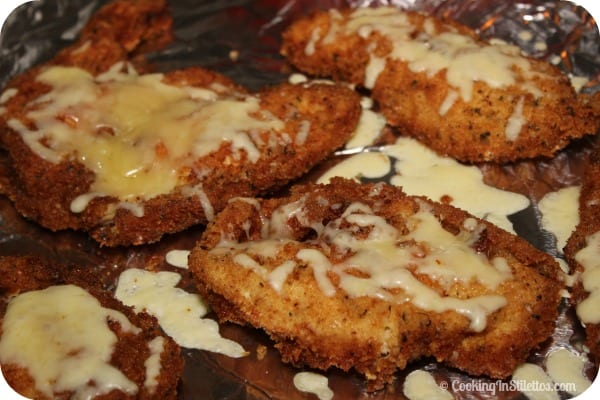 Don't you want a bite now?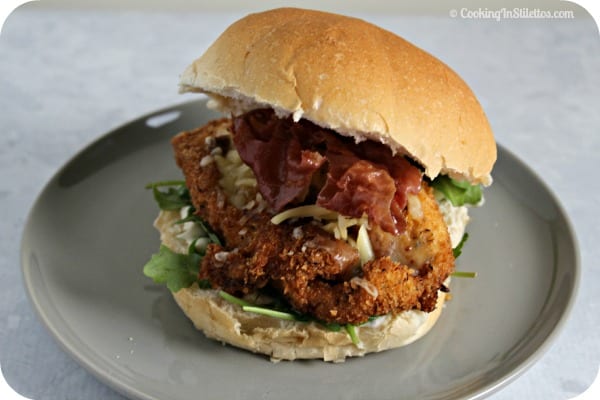 Adapted from Alex Guarnaschelli
Yields 4
Ultimate Chicken Sandwich
This, my friends, is the ULTIMATE Chicken Sandwich - breaded chicken breasts are lightly fried and nestled into a soft toasty bun layered with peppery arugula, crisp prosciutto and melted cheese with a schmear of a tangy light mayo dressing. You are going to want to have this for dinner!
30 minPrep Time
20 minCook Time
50 minTotal Time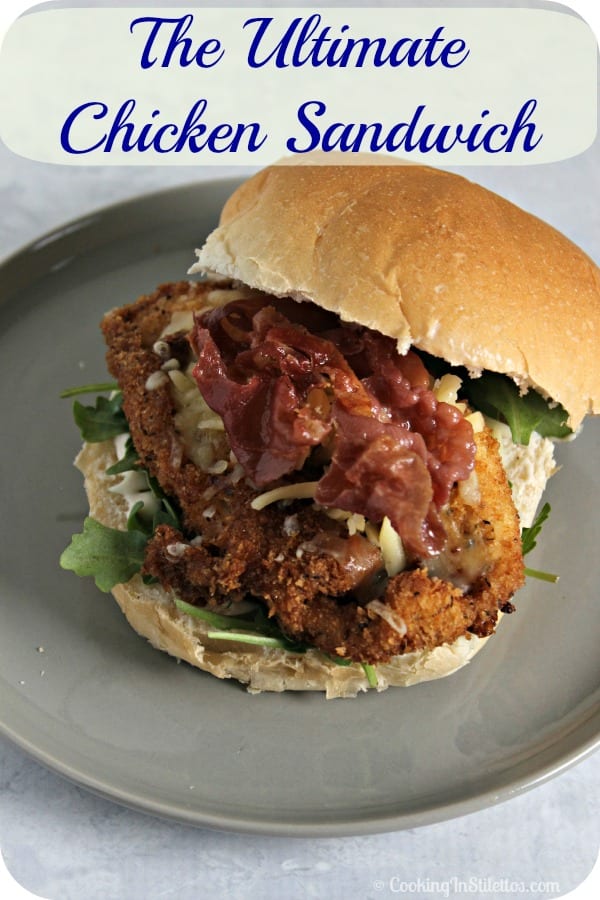 Ingredients
1 to 1 1/2 pounds of boneless skinless chicken breasts
1 cup of canola oil
8 slices of prosciutto
Kosher salt and freshly cracked black pepper
1/2 cup of light mayonnaise
1/4 cup of sherry vinegar
2 cups plain breadcrumbs
2 cups of panko breadcrumbs
1 tablespoon dried oregano (I used Mexican oregano)
1 teaspoon of Aleppo pepper (optional)
1/4 cup of grated Parmesan
3 eggs, lightly beaten
1 cup of arugula
1/2 – 2/3 cup of shredded Monterey Jack cheese
4 large soft Kaiser rolls, split
Instructions
Preheat the oven to 325 degrees F.
On a large cutting board, butterfly the chicken breasts in half. Pound each piece between two pieces of plastic wrap until it is very thin.
Preheat the canola oil in a heavy bottomed pan until it starts to lightly smoke.
Lightly fry the prosciutto slices until they get crisp. Drain on a plate lined with paper towels and set aside.
In a small bowl, whisk together the mayonnaise and sherry vinegar. Season with a bit of salt and pepper (to taste) and set aside.
In a large baking dish, mix together the plain breadcrumbs, panko breadcrumbs, dried oregano, Aleppo pepper (if using), and grated Parmesan
In another baking dish, whisk together the eggs and season with a touch of salt and pepper.
Dip the thin chicken cutlets in the egg mixture and then dredge the chicken cutlets in the breadcrumb mixture.
Fry the chicken cutlets in the canola oil until brown on the first side – about 5 minutes or so. Flip the chicken cutlets and fry for another 3 minutes. Drain on a paper towel lined plate.
Remove the browned and crispy chicken cutlets to a baking sheet. Sprinkle the chicken cutlets with the Monterey Jack cheese and bake for about 10 minutes or so, until the chicken is cooked through and the cheese is melted.
Spread each roll with a bit of the mayonnaise mixture. Top with some arugula, followed by the chicken cutlet and top with the prosciutto. Coat the other side of the roll with a light spread of the mayonnaise mixture and top the sandwich.
Enjoy!
7.8.1.2
259
https://cookinginstilettos.com/ultimate-chicken-sandwich/