Ever since I got my first smartphone, I was all about the apps – apps for business, apps for writing, and, of course, my faves – apps for recipes and for shopping! If you saw my iPhone, you'd see all the app folders where I keep everything organized,  you might be tempted to ask if I actually do use all of those apps and my answer is "Absolutely!"  It's what keeps me connected on the go – between Twitter, Facebook, Instagram, Pinterest, and the blog – I'm constantly reachable (and, of course, able to shop for stilettos from anywhere and price check to make sure I'm getting the best deal). So – basically, my iPhone is a hard working part of my day to day.
When someone whispered in my ear about this fantastic app, Blippar, that not only fantastic recipes but also some fab perks like interacting with fave brands like Kraft – I was ready to give it a spin. I love apps that not only provide fantastic content but also perks for their users so it's a win-win situation in my book.
Kraft and Walmart have joined forces with Blippar for the Great American Bacon Cheeseburger experience and they brought along one heck of a team member – the one and only Brad Paisley.  We're talking not only recipes and fantastic content are at your fingers with the swipe of an index finger, but also the chance to earn Paisley Points, including the chance to see Brad Paisley in concert!
Here's how simple it is:
Download it for free to your smartphone and browse around.  I found the Kraft tab under Food and Drink.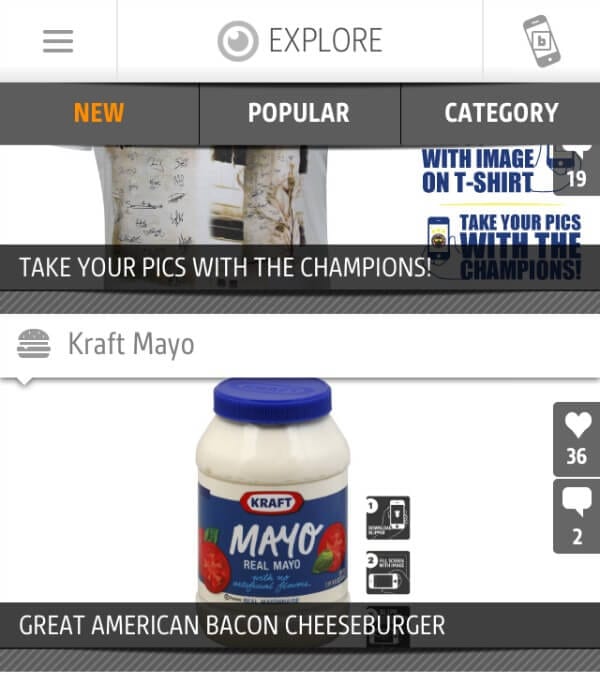 Head to the nearest Walmart – hello Walmart in Plymouth Meeting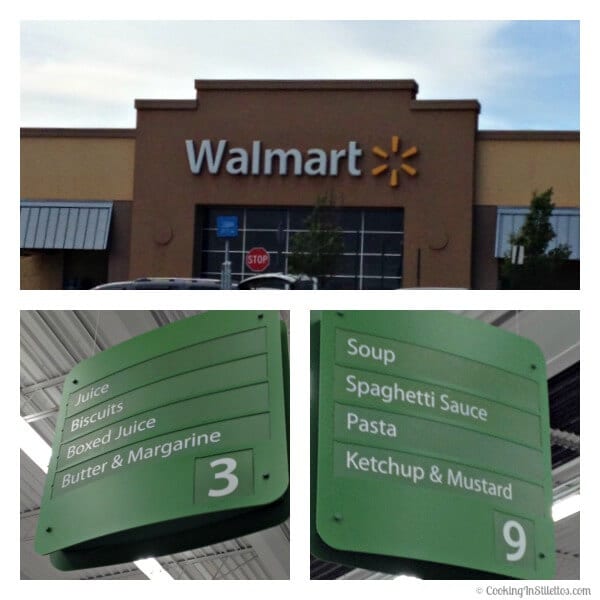 Take a photo of your fave Kraft products using the Blippar App – keep that hand steady – it uses logo recognition – and then that "B" starts the magic where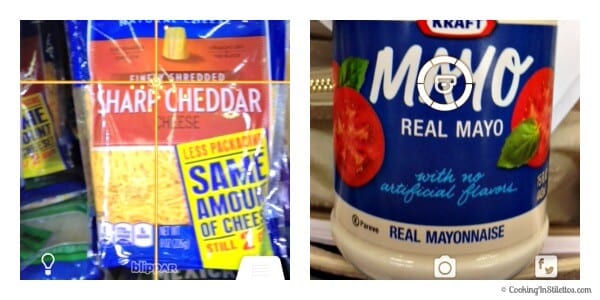 Blippar opens into a screen for Kraft where you can download recipes, take your pic with Brad Paisley *swoon* or get some "Paisley Points" where you can get some swag – easy peasy!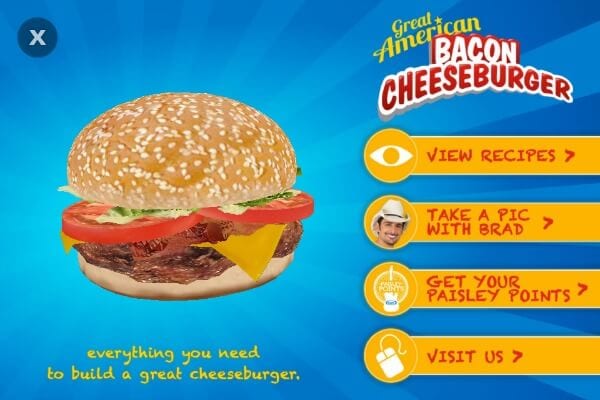 You know I had to scan through the recipes and, being that it's 'burger season' in my household this month it was all about the Steakhouse Cheeseburger.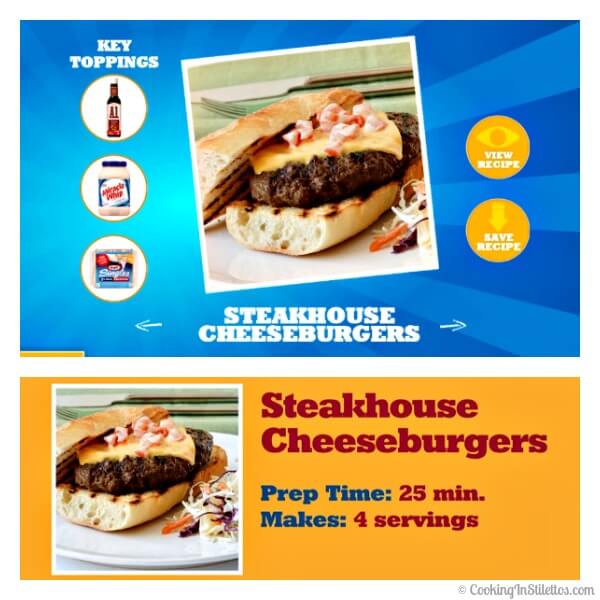 I told y'all that Kraft and I are bffs from way back, right? Miracle Whip has been in my family's fridge since the days of my Nana and her infamous potato salad. It's funny – I've tried for years to recreate it and couldn't get it *just* right until my aunt filled me in on a little secret – it was all about the Miracle Whip. So, when I saw Miracle Whip in the ingredients for the Steakhouse Cheeseburger combined with a bit of A-1 action plus some White American Cheese – not only did it bring back a taste memory of cookouts at my Nana and Bampa's house but it really got me excited to go play with the recipe – some down home comfort food with a bit of a twist!
Baguettes in my local grocery store are skinny in size so I got some thick hearty French loaves and those toasted up wonderfully  – crisp on the outside and soft on the inside. The thing that really took these steakhouse cheeseburgers over the top is that tomato sauce – fresh Jersey "tomates" whipped in with A-1 and Miracle Whip – so easy and so full of flavor.
On to the recipe:
Recipe Slightly adapted from Kraft/Blippar
Yields 10
Steakhouse Cheeseburger
You know I had to scan through the recipes and, being that it's 'burger season' in my household this month it was all about the Steakhouse Cheeseburger.
30 minPrep Time
40 minCook Time
1 hr, 10 Total Time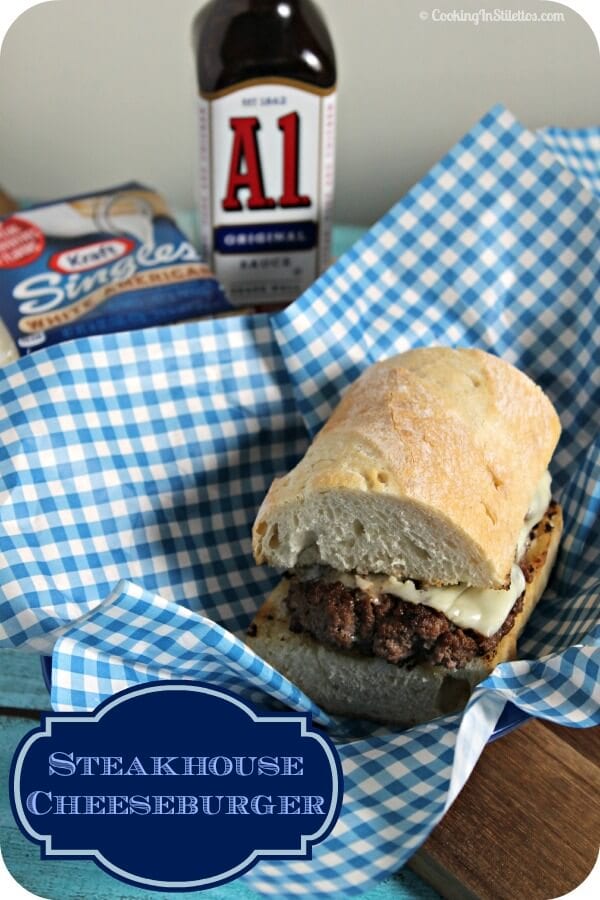 Ingredients
1/4 cup of chopped fresh tomatoes
1 tablespoon of Miracle Whip dressing
1/4 cup of A.1 Steak Sauce, divided
1 pound of lean ground beef
1/4 cup of grated onions
4 Kraft 2% Milk Singles – White American
1 French baguette or similarly shaped soft torpedo or hoagie roll, cut lengthwise and crosswise in half
Instructions
Preheat your grill to medium heat
In a bowl, whisk together the chopped tomatoes, Miracle Whip dressing, 3/4 teaspoon of A-1 steak sauce and set aside.
In a large bowl, season the ground beef with a bit of salt and freshly cracked black pepper. Add the remaining A-1 sauce and grated onions and mix lightly so that the ingredients are incorporated but do not overwork it.
Form the patties into an oval shape; press lightly with your thumb in the center, adding a bit of an indentation so that when the patties cook, they are uniform.
Grill until they are medium well or so – about 4 – 5 minutes per side.
Add the Kraft singles so that they get all melty over the top.
While the patties are grilling and the cheese is melting, lightly toast the bread on the cooler side of the grill.
Spread the base of the bread with a bit of the tomato dressing, add the steakhouse patty and add a bit more sauce to the top.
Enjoy!
Notes
Recipe Slightly adapted from Kraft/Blippar
7.8.1.2
237
https://cookinginstilettos.com/all-about-blippar-and-a-fantastic-steakhouse-cheeseburger-recipe-saycheeseburger-shop/