Baking used to be the one skill I never thought I could master. I used to say "I can cook like crazy but bake – are you nuts?" and my friends knew that I would be the one heading to the bakery or playing with a mix. I have had more than one ruined pie, scorched quite a few quick breads and don't even get me started on things that have gone crispy because life may or may not have gotten in the way.
Over time, I have learned that the saying "Practice Makes Perfect" is true and, while pie dough and puff pastry are still my sworn enemies, I know I can rock a mean cookie and a crisp with ease. I can whip up cupcakes and muffins without worry, bread puddings are a holiday tradition and those quick breads that I have scorched – well, let's just say that as of this week, I know I have nothing to worry about.
They say that if you have the proper tools, you will get good results and, while that may be somewhat true, I have also learned that if you have the right ingredients – that also is a big step in the right direction. When Diamond of California Nuts asked us what was our Baking Fantasy, I knew that I had to conquer the quick bread – specifically a blueberry quick bread which is something I have not mastered yet – until now.
See – I'm the gal who forgets that the nuts are toasting on the stovetop and is doing 20 million things at once – a no no in baking. So, with a strong resolution to not fail, I made my way into the kitchen with a pan and a plan. I decided to go with a Blueberry bread recipe from Diamond of California Nuts and change it up a bit. Lately I have been obsessed with all things pecans so I decided to add some of the chopped Diamond Pecans to the quick bread batter and let me tell you – it added the perfect note.
Can I say that the end result was moist, flavorful and full of that nutty pecan goodness. While I did pack it a bit with blueberries and lemon, I'm glad I did because, after all, can there ever be too many blueberries? For your holiday treats list, whip up this lovely – there is nothing like it on a chilly morning with a cup of coffee and a few minutes to marinate on the day's events – and to plot out the next Baking Fantasy.
On to the recipe:
Gather your ingredients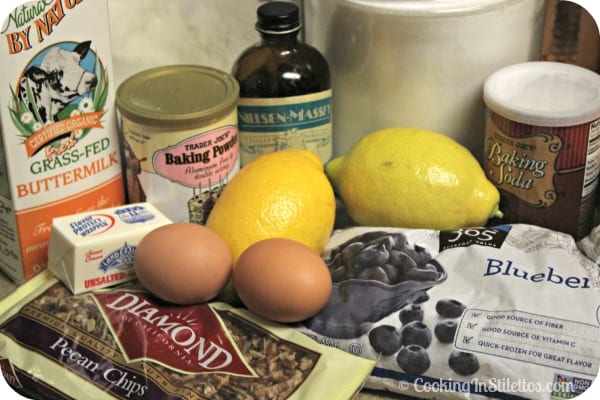 Toast the Pecans – be careful not to burn them!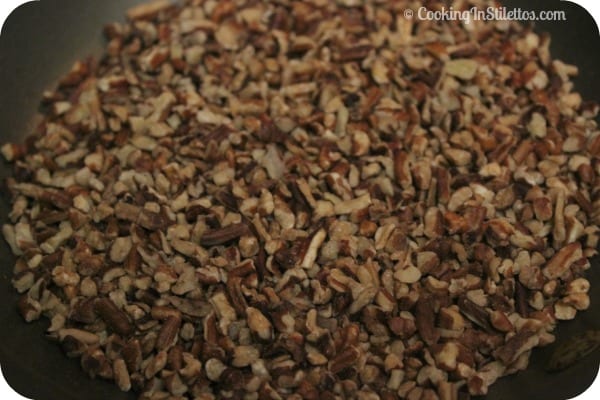 Time to marry the wet ingredients to dry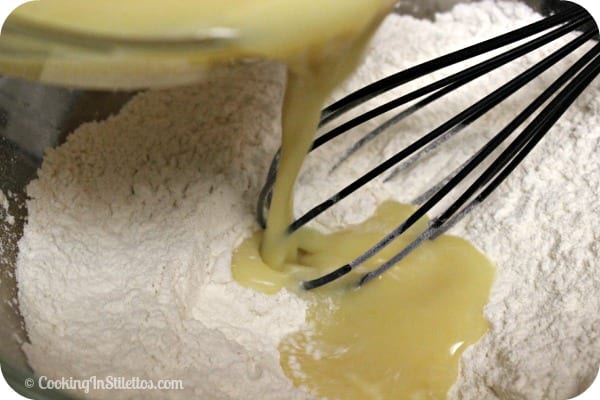 Just a few blueberries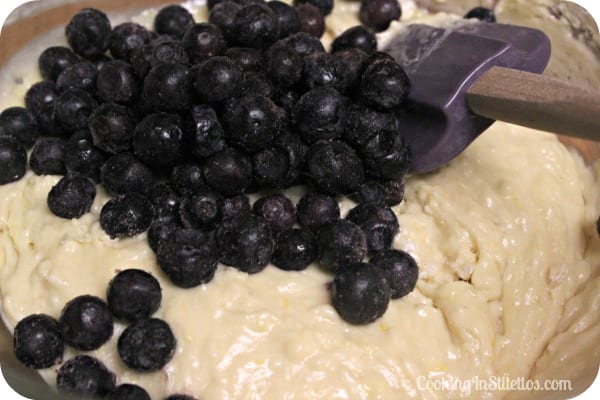 Pouring over the glaze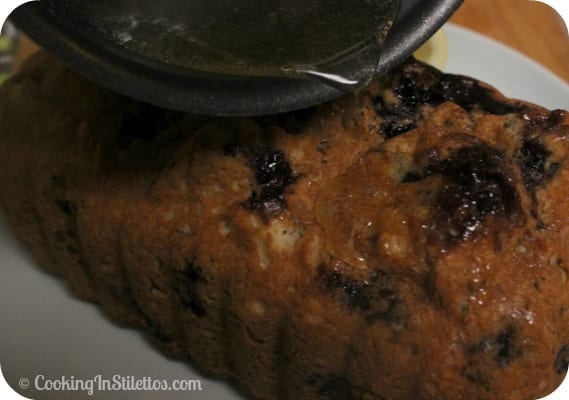 Now – don't you want a bite?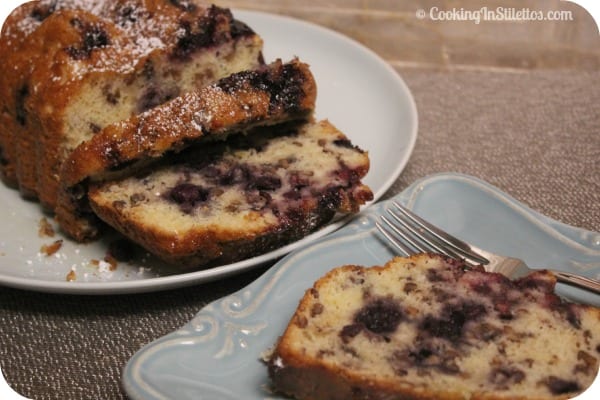 Diamond Nuts
Yields 6
Mastering the Blueberry Lemon Pecan Bread With Diamond Nuts
This moist quick bread is studded with blueberries and crunchy pecans with a hint of citrus. Drizzle a bit of sweet lemon glaze over the top and you have a bread you will make time and time again.
1 hrPrep Time
1 hrCook Time
2 hrTotal Time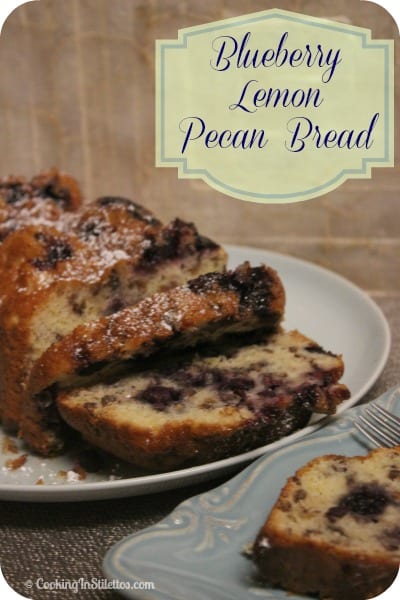 Ingredients
For the Bread:

1 cup of pecans, chopped
2 cups of all-purpose flour
2 teaspoons of baking powder
1/2 teaspoon of baking soda
1/4 teaspoon of salt
1 cup of granulated sugar
2 tablespoons of lemon zest
1 tablespoon of lemon juice
3/4 cup of buttermilk
2 eggs
1 teaspoon of vanilla extract
3 tablespoons of unsalted butter, melted
1 cup fresh or frozen blueberries (I used frozen)

For the Glaze:

3 tablespoons of sugar
3 tablespoons of fresh lemon juice
Instructions
Preheat oven to 350ºF.
Lightly spray or grease and flour an 8x4 inch loaf pan. Set aside.
Toast the pecans in a dry skillet over medium-high heat for a couple minutes. Do not step away or you will burn the nuts – trust me on this!
Whisk together the flour, baking powder, baking soda and salt in a large bowl. Make a bit of a well in the center and set aside.
In a medium bowl, mix the sugar and lemon zest. Add the buttermilk, lemon juice, eggs, vanilla, butter, and mix.
To the center well in the dry ingredients, pour in the liquid ingredients, mixing gently to combine. Do not over mix.
Gently fold in the blueberries – if you are using frozen, make sure to not thaw them – they will hold up better. Fold in the pecans.
Pour batter into the prepared loaf pan and bake for about 60 minutes or until a tester inserted in center comes out clean.
Cool in the pan on a rack for 20 minutes.
After the 20 minutes is up, remove from the pan and cool to room temperature.
To make the glaze, in a small saucepan, combine the sugar and lemon juice.
Bring to a boil and then reduce to a simmer, stirring (or swirling) until the sugar is dissolved and it's a bit syrupy.
Brush the glaze over the bread while it is still warm.
Enjoy!
7.8.1.2
295
https://cookinginstilettos.com/blueberry-lemon-pecan-bread/