The holiday chaos has started and there's going to be a flurry of ideas here on Cooking In Stilettos. I was planning on posting this yesterday but fate decided that a kick in the pants was in order and derailed me a bit so my apologies that this is a bit belated.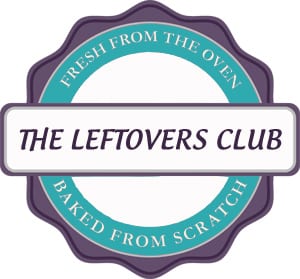 So – with it being time for The Leftovers Club, let me tell you how this works. First of all, our fearless leader, Eliazbeth, runs a fab ship over at The Leftovers Club. Life of a food blogger often means that you have a ton of leftover treats and there are only so much your friends, neighbors and co-wrokers can take. So – we ship our treats off to a fellow food blogger and share the recipe with you!
This month, I was thrilled to be paired up with Lacey from It Is Well and let me tell you how much I love her blog. Her recipes are fabulous, her sense of style is impeccable and she blogs about life, food and her day to day in the South. Plus – Lacey is a die-hard gladiator and you know how much I adore all things Scandal.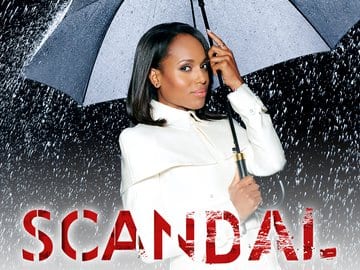 Lacey sent me these divine Neiman Marcus Bars, which were beyond scrumptious. When I saw the name, I had to smile because I do love wandering Neiman Marcus – I mean, hello – I do love a good stiletto and Neimans shoe department has caught me perusing on more than one occasion. So – much like my fave shoe spot, these are one of my new fave treats and they clearly deserve the name. These Neiman Marcus bars are rich, full of flavor and, if they were for sale, worth every single penny – they are that good. You are going to want this recipe!
I decided to whip up a great treat for the holiday – these dark and delicious Double Chocolate Cupcakes. Confession: they are so good they don't even need frosting and you would have no idea that they were lightened up thanks to a Cooking Light recipe.
These cupcakes are a tried and true in this household and if you are going to gift some for the holidays or for the bake sales, just a sprinkle of powdered sugar over the top is the perfect accent.
Many thanks to Lacey for being such a fabulous partner this month – and go show her blog some love!
On to the recipe:
Gather your ingredients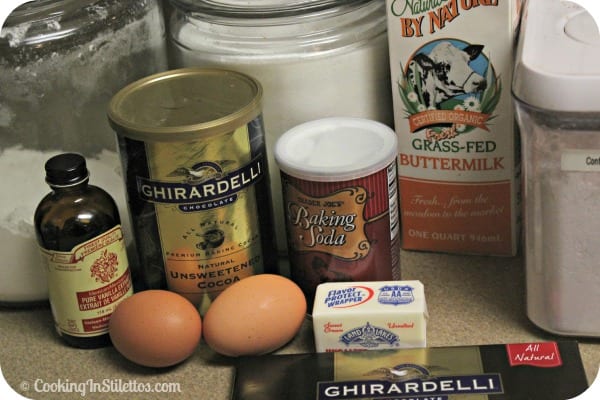 Putting together the dry ingredients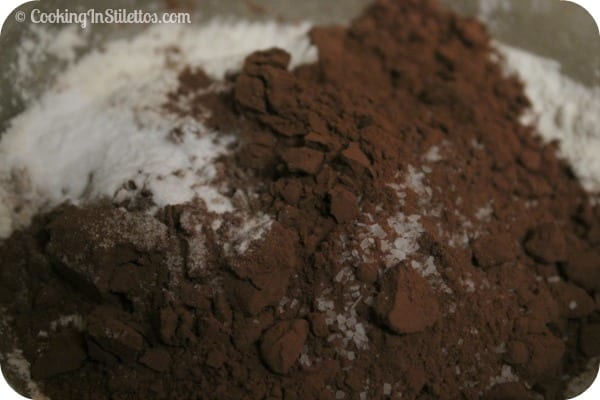 Resist the urge to eat all the chocolate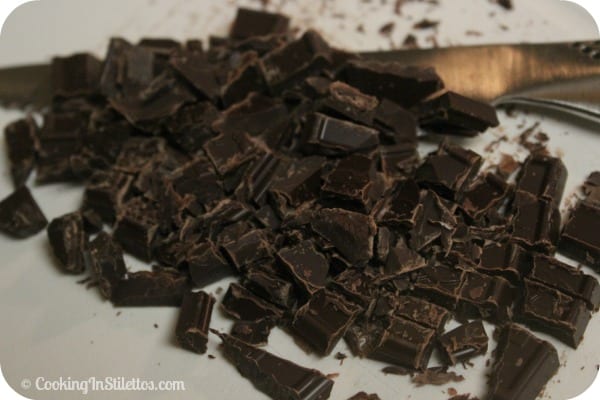 Resist the urge to channel your inner Nigella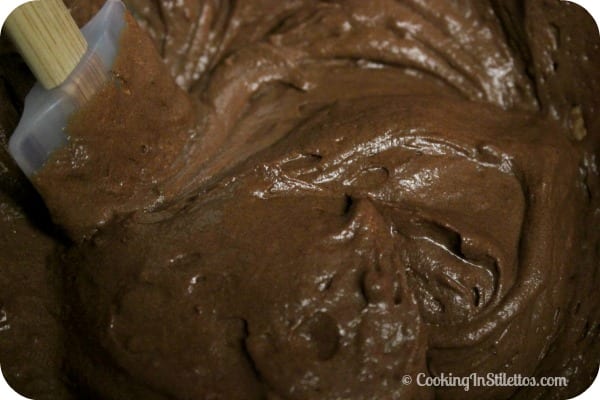 Freshly baked and out of the oven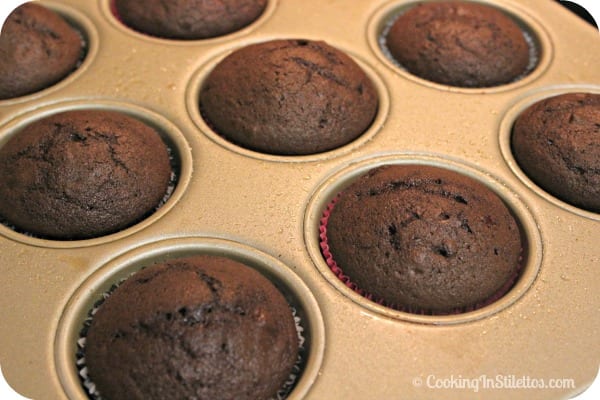 Try to eat just one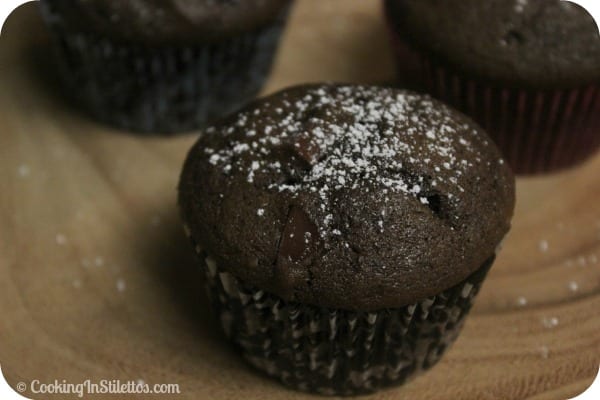 Cooking Light
Yields 12
Double Chocolate Cupcakes for #TheLeftoversClub
These Double Chocolate Cupcakes are ready in no time and are packed with chocolate flavor. Even better - they are lower in calorie which means - healthy chocolate cupcakes perhaps?
20 minPrep Time
20 minCook Time
40 minTotal Time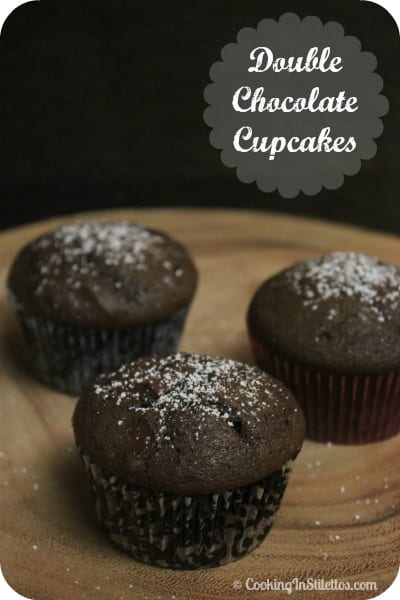 Ingredients
1 cup of all purpose flour
1/2 cup of unsweetened cocoa
1 teaspoon of baking soda
1/8 teaspoon of salt
2/3 cup of granulated sugar
1/4 cup of butter, softened
2 eggs
1 teaspoon of vanilla
1/2 cup of low-fat buttermilk
1 1/4 ounces of dark chocolate, finely chopped
Powdered sugar for garnish
Instructions
Preheat oven to 350°.
Line a muffin pan with cupcake liners and lightly spray with non-stick baking spray (or butter and flour a muffin pan)
In a bowl, combine the flour, cocoa, baking soda and salt and whisk together.
In the bowl of an electric mixer, beat the butter and sugar on medium speed for about 3 minutes until light and fluffy.
Add the eggs one at a time and mix until incorporated.
Add the vanilla and mix again.
Starting with the flour mixture (and ending with the flour mixture), alternately add the buttermilk and flour mixture until it is mixed.
Fold the chocolate into the batter.
Scoop the batter into the prepared muffin cups and bake for 18-20 minutes. Test with a toothpick, insert in the center and make sure it comes out clean
Dust with powdered sugar and enjoy!
7.8.1.2
294
https://cookinginstilettos.com/double-chocolate-cupcakes/