Recently, I was stocking up on a few ingredients for a quick get together and noticed that one of the cocktails I planned needed grenadine. "No worries – I'll pick up a bottle at the store" I thought.
I found a bottle of the brand I often see around and flipped to read the label and immediately put it back on the shelf as I am not a fan of high fructose artificial anything. A quick google search and I learned that I can make it myself at a fraction of the cost with some quick pantry ingredients. Even better, homemade grenadine syrup could be customized to my tastes as I find that the store-bought grenadine tends to be too sweet. Some recipes called for lots of sugar, some called for less – it just depends on what you like.
Essentially, grenadine is a pomegranate syrup that is used in a bevy of cocktails from the classic Shirley Temple, a wicked Planter's Punch and, my new favorite, a Tropical Tequila Sunrise. If there is anything you need for your cocktail bar for a party, this fabulous grenadine syrup is a must. I used this recipe from The Kitchn as a basis and played with it. Also – Serious Eats has a great DIY vs Buy article you might also want to take a peek at. The flavor on this syrup was out of this world – tart, slightly sweet and had that ruby red glow that took my cocktails over the top.
For your next cocktail soiree, put back the store bought and whip up this easy Homemade Grenadine Syrup. Your cocktails will thank you for it!
On to the recipe:
Gather your ingredients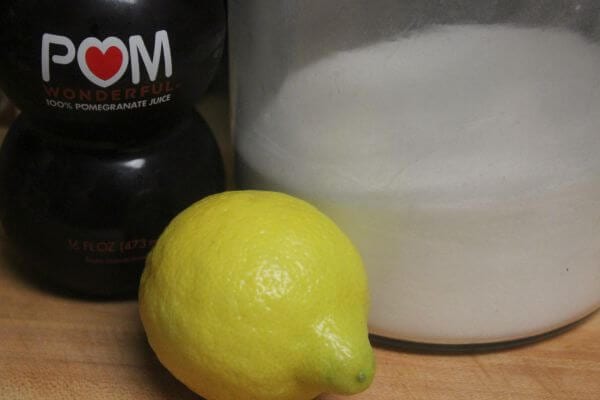 Look at this ruby red pomegranate juice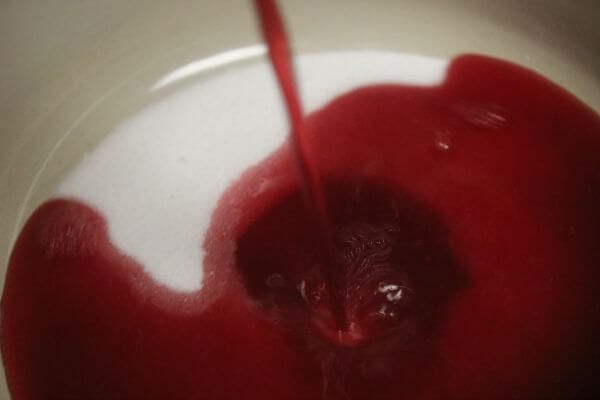 So easy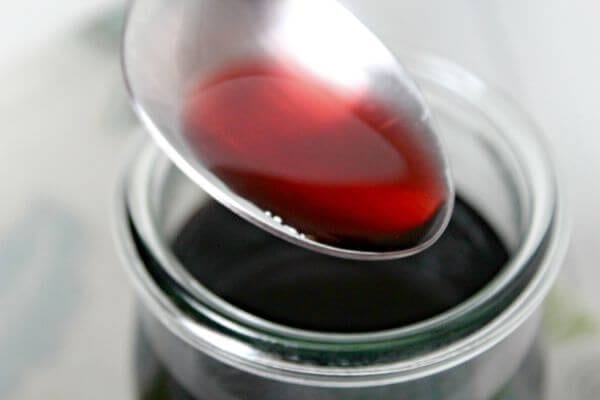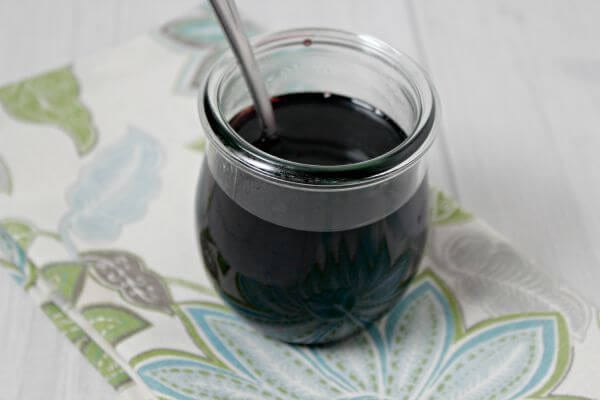 Recipe slightly adapted from The Kitchn
Yields 1
Homemade Grenadine Syrup
Why buy when you can easily make this Homemade Grenadine Syrup from scratch using just a few simple ingredients. This ruby red syrup will be a must for your cocktail b
5 minPrep Time
7 minCook Time
12 minTotal Time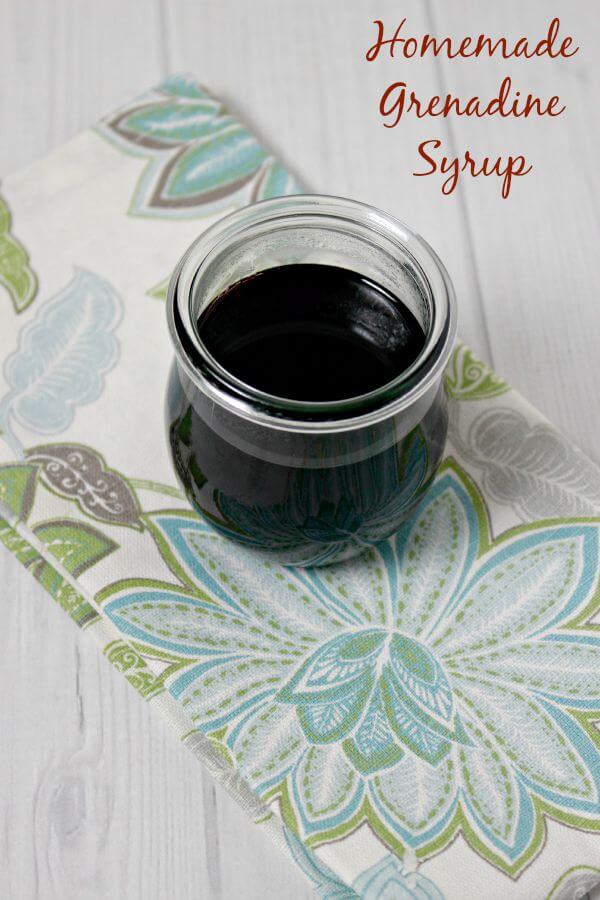 Ingredients
1/3 cup of sugar
1 1/4 cups of unsweetened pomegranate juice
1 - 2 tablespoons of lemon juice (about half a lemon)
Instructions
In a saucepan, add the sugar and pomegranate juice and swirl the pomegranate juice around the pan to start the sugar dissolving.
Over medium heat, bring the mixture to a boil and allow to thicken, about 5 – 7 minutes. Do not boil the mixture too long.
Let cool, add the lemon juice a tablespoon at a time until it achieves the level of tartness you like.
Pour into a bottle and it should keep in the fridge for 3 weeks to a month.
Enjoy!
7.8.1.2
148
https://cookinginstilettos.com/homemade-grenadine-syrup/