Homemade Rustic Balsamic Mustard is made from scratch – complex, spicy and a touch of sweet from the balsamic vinegar. This is not any ordinary mustard!
This post may contain affiliate links to products I adore and trust in my kitchen. Thank you for supporting Cooking In Stilettos!
It's the beginning of February! I was thinking a lot about what should I make for the beginning of this cold but lovely month.
I had the worst time choosing recipes to feature – there were so many fabulous recipes to choose so how could I pick just one?  Well, recently I saw one for Rustic Balsamic Mustardand I realized I should make it.
I have a silly story – I have always been a mustard gal.  Since I was young, if you gave me a choice of ketchup or mustard, I would go with mustard, hands down.  I even horrify my buddies when I order a cheesesteak because I always ask for mustard "wit".  There's something about that savory spicy spread that I just love.  When I was in 3rd or 4th grade, my parents had a rule – after school, I could not use the stove and if I wanted to make a snack, I had to get creative.  Well – there was always crackers and mustard available and, yes, I did love crackers (or pretzels if they were in the pantry), drizzled with a touch of mustard.
Anywhoo – this mustard was so simple to whip up.  A few ingredients, a bit of soaking in a balsamic sauce and a whir in the mini food processor and *viola* you have a spicy condiment that is begging for a fabulous Philly pretzel to serve with.  Sadly, my yellow mustard seeds were well past their prime so I went with some ground mustard and a blackish/brown mustard seed.  The darker the seed, the spicier the mustard will be.
This recipe is a tried and true in my household – sweet, savory, spicy and a bit of sass – that's the perfect mustard!
Onto the recipe:
Gather the ingredients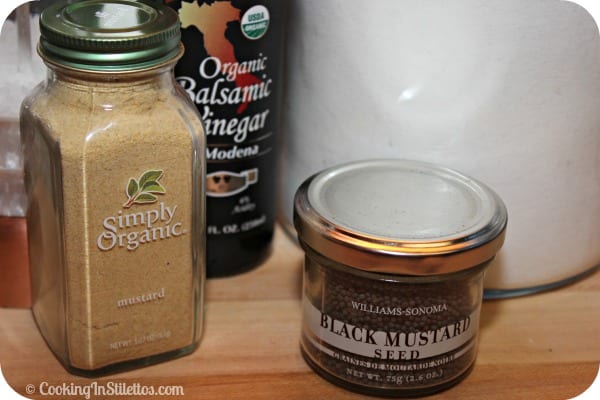 Adding the ground mustard to the balsamic mixture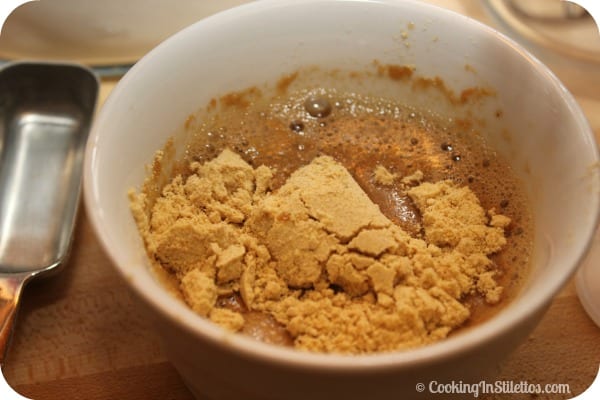 Time to soak the mustard seeds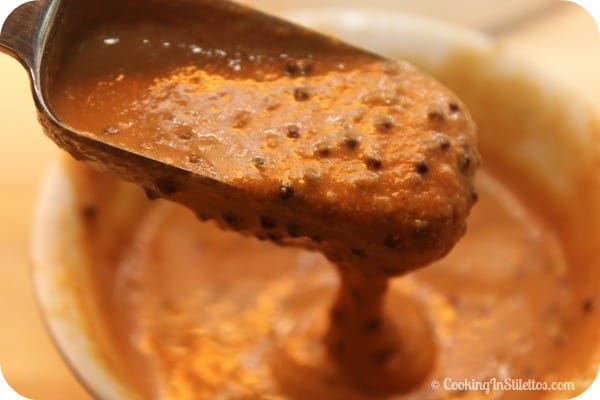 Mustard love!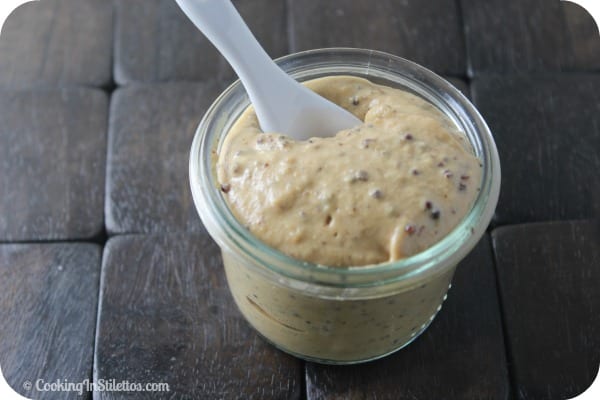 Adapted from An Italian Cooking In The Midwest
Yields 8
Rustic Balsamic Mustard
This Rustic Balsamic Mustard is made from scratch - complex, spicy and a touch of sweet from the balsamic vinegar. This is not any ordinary mustard!
4 hr, 30 Prep Time
4 hr, 30 Total Time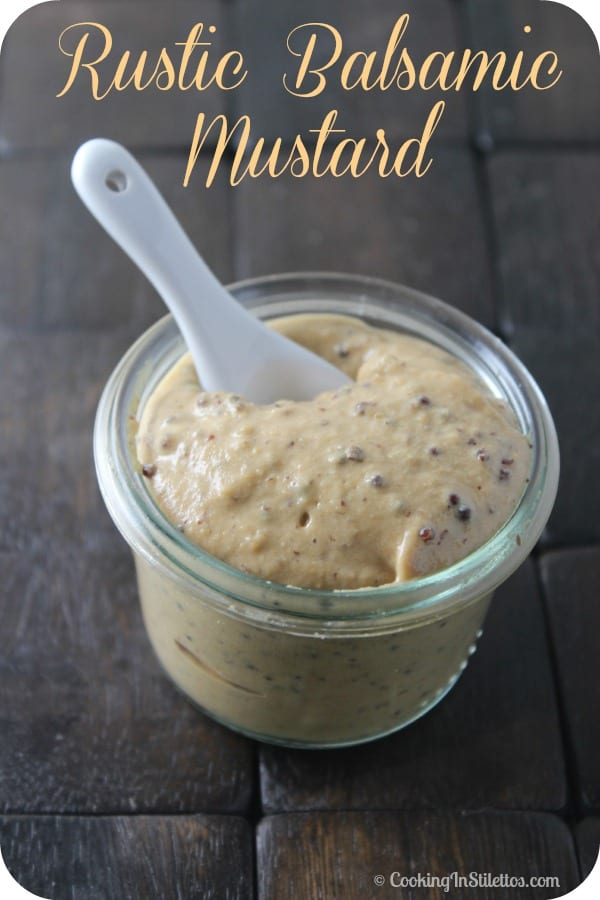 Ingredients
1/4 cup of water
2 tablespoons of balsamic vinegar
1/2 teaspoon of salt
1 1/2 teaspoons of sugar
1 tablespoon of brown mustard seeds
2 tablespoons + 1 teaspoon of ground yellow mustard
Instructions
Dissolve the salt and sugar in the mixture of water and balsamic vinegar in a glass container.
Whisk in the ground mustard until fully combined.
Add the brown mustard seeds and soak in the mixture for about an hour and a half to two hours.
Transfer the mixture to a small food processor or blender and blend together. There will still be some seeds visible but that's okay - it's "rustic". If it's too thick, feel free to whisk in a bit more water.
Let stand at room temperature for an hour or so until it mellows a bit and enjoy!
7.8.1.2
266
https://cookinginstilettos.com/rustic-balsamic-mustard/