Have you tried the wonders that is Biscoff yet? Please tell me you have so I'm not alone in my obsession with this wonderful treat! There are two Biscoffs for me – the actual cookie and then the spread made from the Biscoff cookies. Don't tell anyone, but I've been known to keep a package of both in my desk at the 9to9 for those days when you just need a nibble of something sweet.
Recently, I found a lovely package of Biscoff spread waiting for me on the doorstep and, while I was tempted to channel my inner Gollum from Lord of the Rings and start telling everyone "Mine Mine" – I figured I would take my stilettos into the kitchen and whip up something for everyone. Sure, the Biscoff spread is perfect on its own but to have it meld in a recipe so seamlessly – that was my objective. I wanted a recipe that was as chic as the Biscoff brand was but also something that was comforting and would not be so overly difficult. Then it hit me – I would make a Biscoff Panna Cotta.
I adore Panna Cottas – they are not difficult to make and are so chic to serve. I think the hardest part is the waiting for everything to set up correctly. In preparing this recipe, one other suggestion I have is that you have everything portioned out because, once you get started, it moves quickly. To garnish these lovely dishes of comfort, crushed Biscoff cookies add a bit of texture and will have your guests asking for seconds.
This Biscoff Panna Cotta is a must have recipe for your tried and true file and, when they ask where you came up with this lovely – just tell them it's just a "little something" you whipped up.
On to the recipe:
Gather the ingredients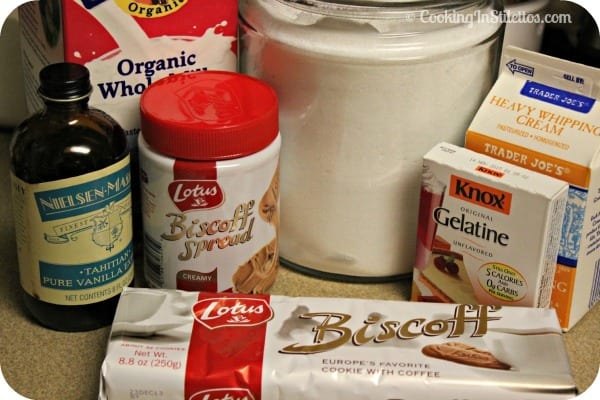 A tale of two Biscoffs – the Spread and the Cookies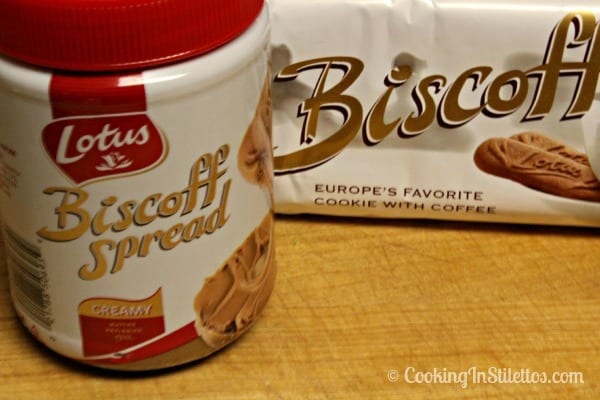 The key to perfection – the gelatin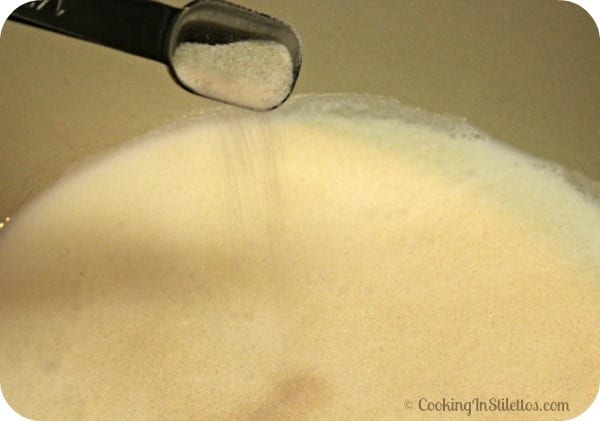 Everything is measured and ready to go – with a bit more Biscoff of course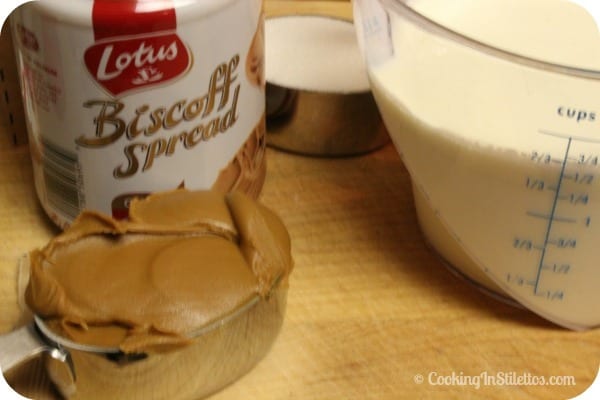 Whisked to perfection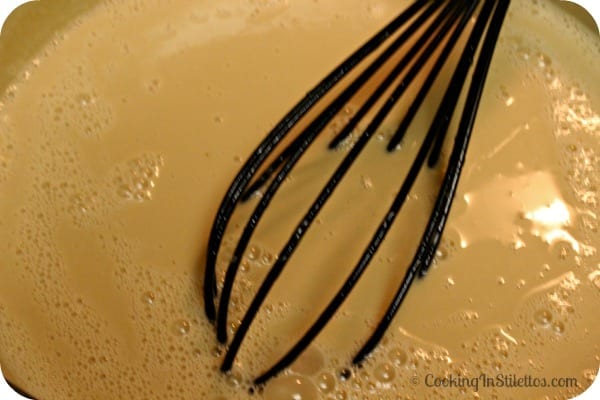 Viola – the perfect sweet treat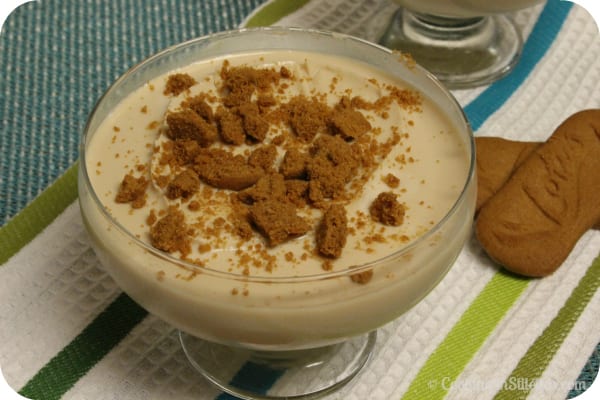 Now – don't you want a bite?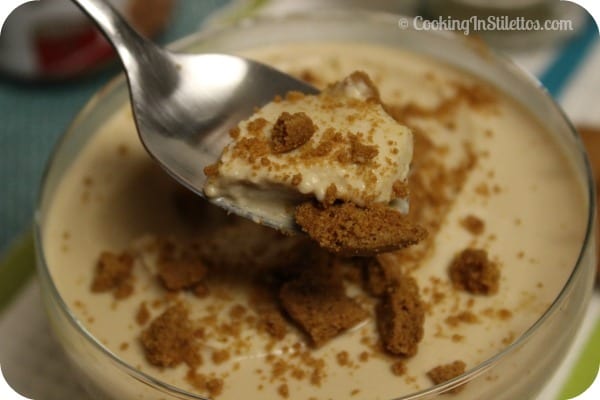 BISCOFF PANNA COTTA
Spreading The Love With Biscoff Panna Cotta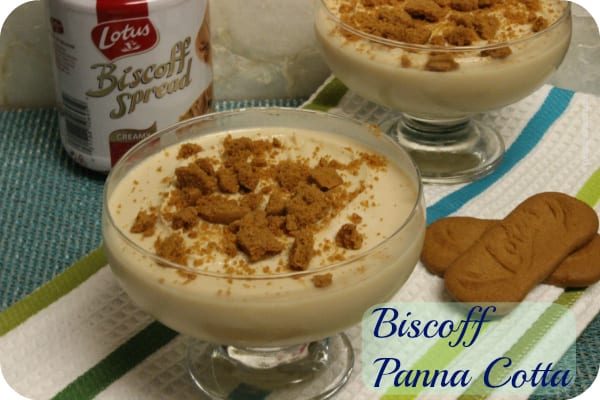 Ingredients
1 cup of whole milk
1 1/2 teaspoons of unflavored powdered gelatin
1 1/2 cups of heavy cream
1/3 cup of Biscoff spread
1/4 cup of sugar
1/2 teaspoon of vanilla extract
Pinch of salt
Crumbled Biscoff cookies for garnishing
Instructions
Pour the milk into a heavy bottomed saucepan.
Sprinkle the gelatin over the milk and let stand for 5 minutes for the gelatin to soften.
Over medium heat, stir until the gelatin dissolves, making sure the milk does not boil – about 2 – 3 minutes.
Add the heavy cream, Biscoff spread, sugar, vanilla extract and salt, reduce the heat to low and whisk until the Biscoff spread and the sugar dissolve fully – about 4 – 5 minutes or so.
Remove from the heat and let cool for a bit.
Pour the mixture into martini or dessert glasses, about halfway full.
Cover with a bit of plastic wrap and refrigerate.
Chill until set – at least 7 hours – before serving.
When ready to serve – garnish with a bit of crumbled Biscoff cookies and enjoy!
7.8.1.2
319
https://cookinginstilettos.com/spreading-the-love-with-biscoff-panna-cotta/